It's been a full six months since Home Arty Home launched on the 1st of January 2014 so we thought it would be a perfect moment to look back at what we've been up to; a chance to reflect on the art and design we've featured already before we see what creative work will catch our eye over the final six months of 2014.
Shops, artists, and designers have been busy producing great work we've had the pleasure to feature, and we look forward to continuing to shine a spotlight on such creative talent.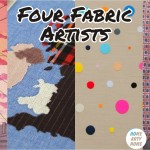 We've delved into the retail universes of diverse stores including The Hambledon in Winchester, Edited and Rume in Brighton, Southbank Shops, and Life Story in Edinburgh; and we've featured creatives in our profiles of Mini Moderns, Mappliqué, Ohh Deer, Eloise Renouf, Gillian Kyle, Old English Company, Natalie Singh, Wallography, Stuart Gardiner, and Bold & Noble.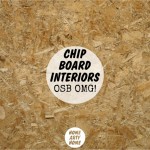 We've taken a look at inspirational themes that we can introduce into our homes including Luxe Agates, Chipboard OSB, Coloured Gallery Walls, and Watercolour Decor; and we kicked off #Hashtag Fridays to gather together art & design of various topics that have caught our imagination, such as Foxy Friday, Biscuit Friday, Camera Friday, Space Friday, and Bike Friday.
We've brought attention to events that hopefully made it into your calendars, such as the Eric Ravilious exhibition at the Towner Gallery in Eastbourne, Design Wallah festival at the Southbank Centre, Pick Me Up at Somerset House, trade shows Top Drawer, Home London, and Pulse, plus events at West Elm including the Bright Bazaar book launch, and the inaugural pop-up featuring UK designer-makers organised by Heart Home Magazine.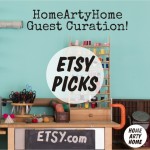 And that's all in addition to featuring work by Ella Doran, Hello Geronimo, Cole & Son, Royal Doulton, Farrow and Ball, John Lewis, and Liberty London to name a very, very few (there really are too many to mention here); and discovering exciting work on marketplaces for independent artists & designers such as Etsy, Society6, Not On The High Street.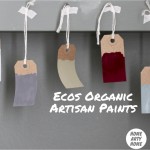 Special mention must go to Ecos Organic Paints who provided us with exclusive lifestyle images of their natural and healthy new artisan paint colours to debut at Home Arty Home, as well as Etsy who invited Home Arty Home to curate a selection of our favourite items to feature on the marketplace's UK blog.
Regular readers may have noticed we have a "thing" for maps, and who can blame us for our crush on cartography when they look this good!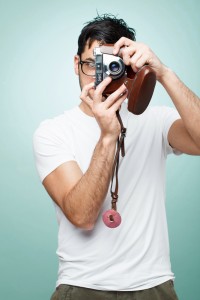 We're glad to have made new friends on Facebook, Twitter, Instagram, and Pinterest as well as grateful to those who have subscribed to the mailing list for a monthly recap of Home Arty Home news.
It's only by gathering everything together that we can fully appreciate the breadth of stylish talent out there we've featured, and you can click through the thumbnails below to see any features you may have missed since Home Arty Home launched on the 1st of January 2014.
We hope you'll excuse us the indulgence of a glass of something bubbly to note this mini-anniversary and we'll be back to regular service on Wednesday for the rest of the year (well, until we commemorate the first year mark!)