Sometimes you don't want to bring subjective art into a space but still need a hit of glamourous colour and pattern. For such occasions, there's nothing quite as luxe as nature's own artworks: agates and minerals. Used by Kelly Wearstler, the queen of modern luxury, in the Viceroy Hotel Miami, large swathes of agate infuse a space with richness.
Such huge pieces come at a cost, understandably: to mine, hone, and transport such heavy minerals isn't easy, but there are ways to introduce the look without the cost or the physical weight.
Cole & Son have a wallpaper called Malachite as part of their Fornasetti range which is an illustrated interpretation of agate. Available in the fashionable deep emerald green that emerged as a trend in previous seasons, yet enduring enough to outlive the vagaries of fashion, the wallpaper also comes in a graphic black-and-white (pictured below). The illustrated wallpaper can infuse a space with the luxury of mineral but in a more light-hearted way.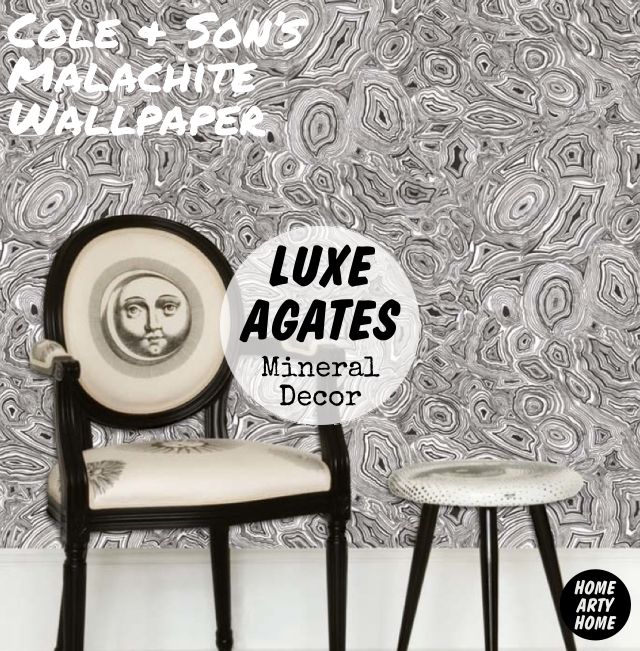 Black Crow Studios (who we've featured previously here) have a range of agate inspired wall coverings in various shades to easily add agate splendour to a space.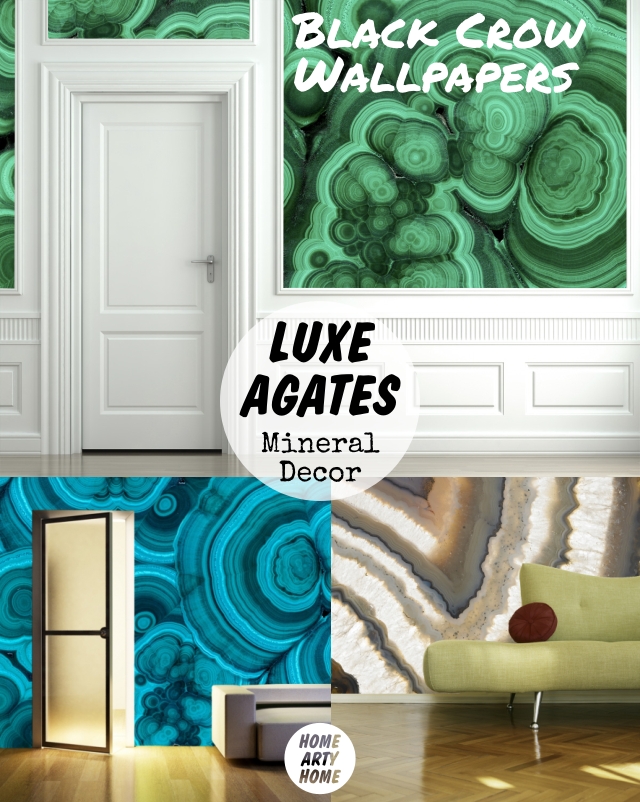 If the thought of mineral wallpaper is too much for you but you want to introduce some elements, take a look at West Elm's luxurious agate accessories, including cushions, storage boxes, and mineral coasters.

A quick and simple way to bring luxurious minerals into a scheme is with prints. D.S. Brennan is a photographer who has captured the beauty of agates which are available to order via Society6 as art prints in various sizes.
Blue Agate I / Blue Agate II / Pink Agate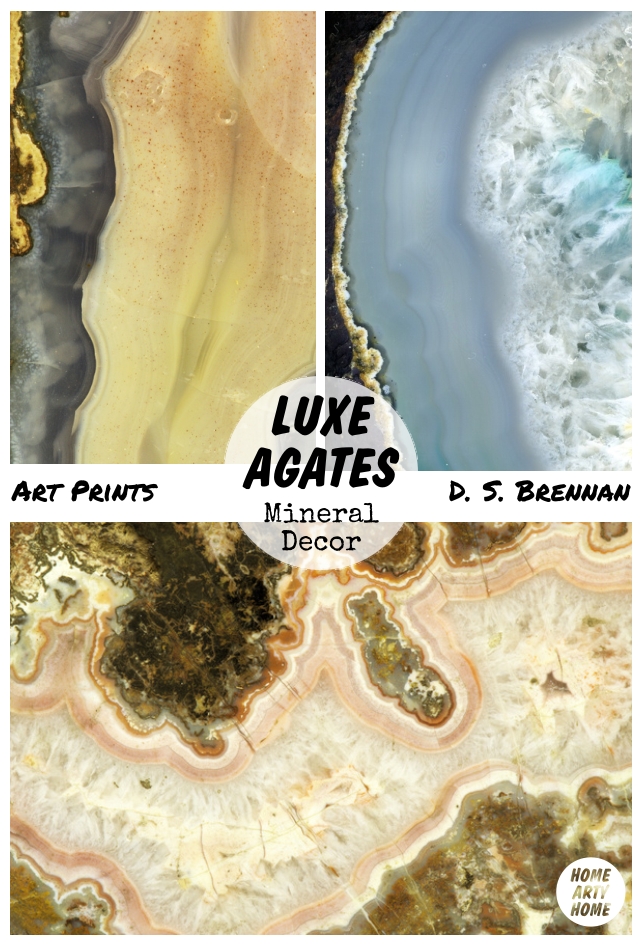 Finally, if you love the feeling but don't want too literal an approach, Ferm Living have these quartz illustrations on plywood by Norwegian artist Mariken Steen.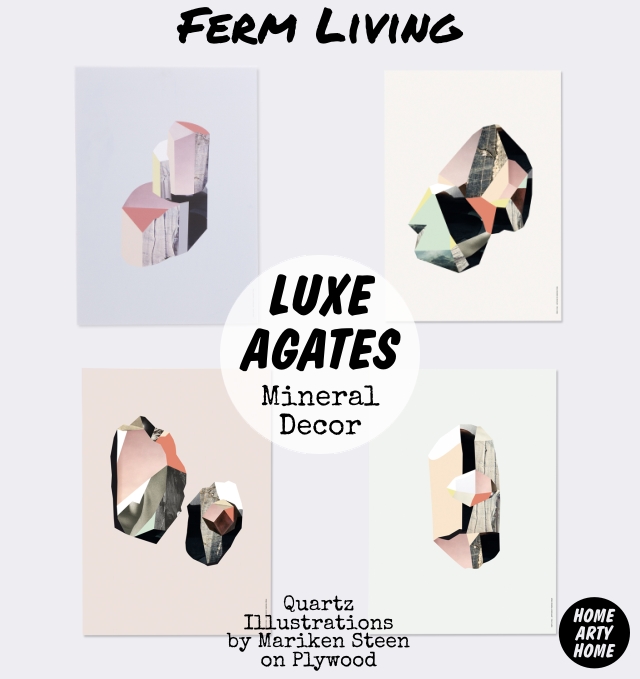 See more luxurious and inspirational agate interiors on the Home Arty Home Pinterest board "Agates, Minerals, Quartz & Malachite Interiors".