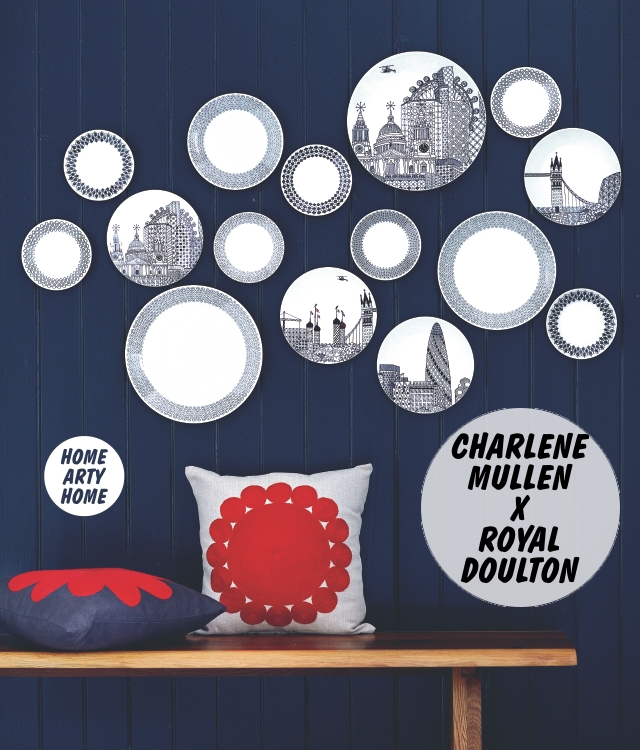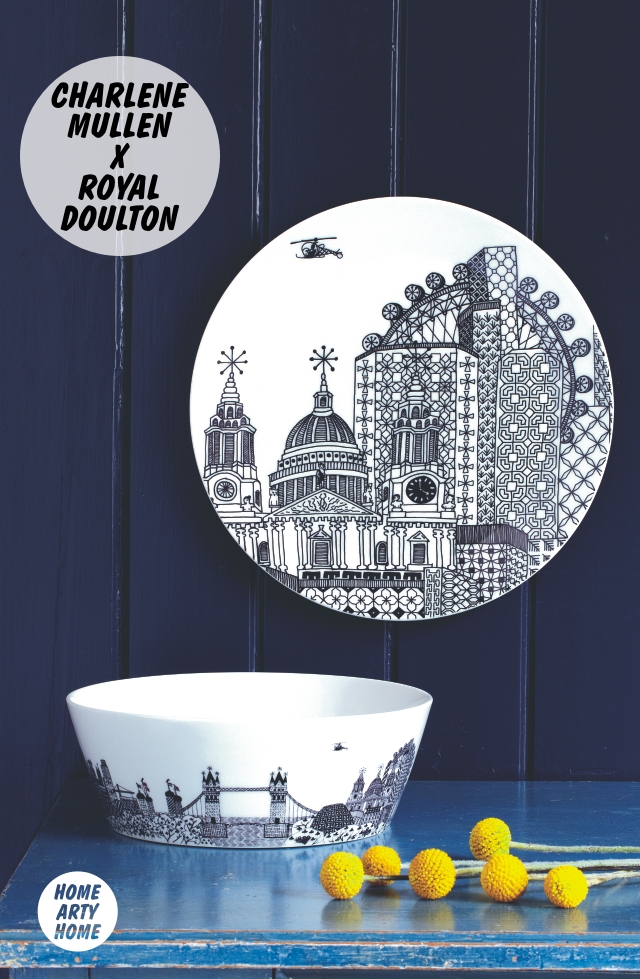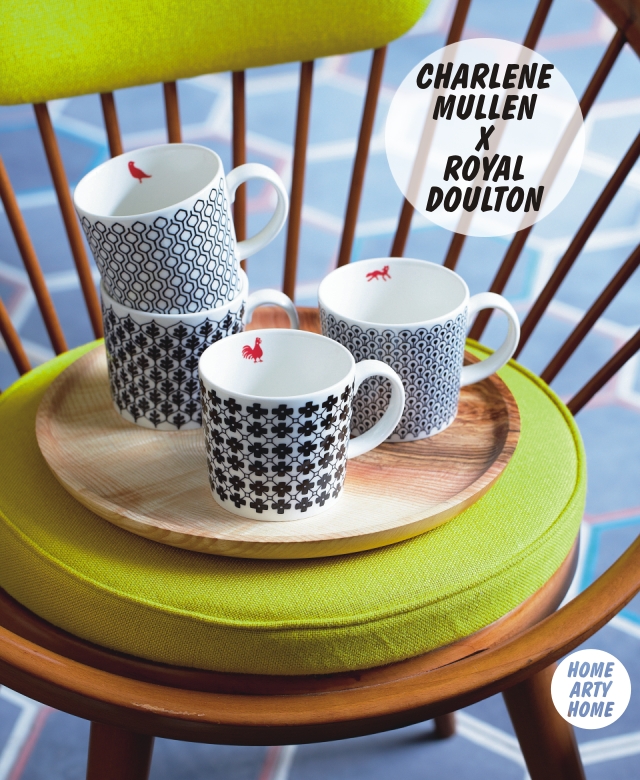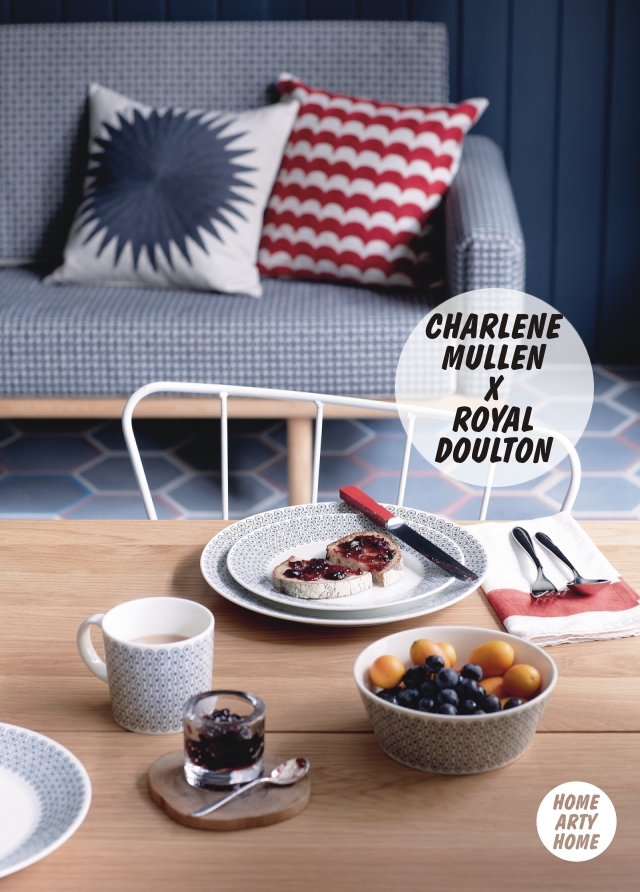 Royal Doulton has teamed up with London based homewares designer Charlene Mullen on a collection based on her 'blackwork' and 'scenic' embroidered textiles.
At the core of the collection is the 'Foulard Star' design that is available as open stock as well as in 4-piece and 16-piece boxed sets. The hand-drawn pattern offers a subtle yet impactful design with Charlene's unique signature accent of red featuring on each piece.
In addition, sets of 4 tea plates and 4 mugs feature 4 accent patterns with Charlene's bolder hand-drawn designs. The mugs have red silhouettes of a fox, swan, cockerel and bird sitting just inside each piece – elements Charlene was keen to include as each animal has at some point featured on an historic Royal Doulton backstamp.
Splashes of Charlene's signature red colour are present across the collection, as she explains: "I think it's really important with my designs to have an element of surprise and fun, so there are little hidden 'secrets' that add to the story. Every one of my designs has a dash of red, and in the scenic designs, if you look closely, you'll see birds, a cat and a little red bus."
'London Calling' features London landmarks with the scene running across four display plates to captures the story and atmosphere of the city. The London Eye, Gherkin, Tower Bridge and the Tower of London are all present but the scene also has tiny details. A little red bus, St. George's flag and even a helicopter are included so something different stands out each time you look at it. The 'London Calling' scene also features on the serving bowl and a condensed version on the serving platter.
Since 2008, Charlene Mullen has successfully combined her knowledge of print and fashion to carve her place as a leading homeware designer specialising in textiles and embroidery. On her foray into ceramics with Royal Doulton, Charlene comments: "It's been really exciting to work with Royal Doulton and see how my designs translate on ceramic – it's the perfect medium to work with when putting several different patterns together into one collection."
We couldn't agree more! Find out more at the Royal Doulton site.