#ShopTalk, Decor, Featured, Features, Home, Home Arty Home, Homewares, Kitchen, Profile, Stores, Wide World
#ShopTalk: Edited Shopping in Brighton
This week, we're off to the seaside to take a look at an exciting home store called Edited.
Edited by name and edited by nature, this Brighton store has been offering a curated mix of new and desirable interior design products, that isn't readily available on the high street, since 2011.
New work from young designers and artists takes centre-stage (such as Stuart Gardiner, Mini Moderns, Crispin Finn, Mengsel Design, To Dry For, Robin & Mould, Jamie Mitchell, Ohh Deer, and many others).
Items are beautifully presented over three floors which are jam-packed with artistic home accessories, something that we here at Home Arty Home fully approve of!
We caught up with the owner to find out what informs and inspires their selection: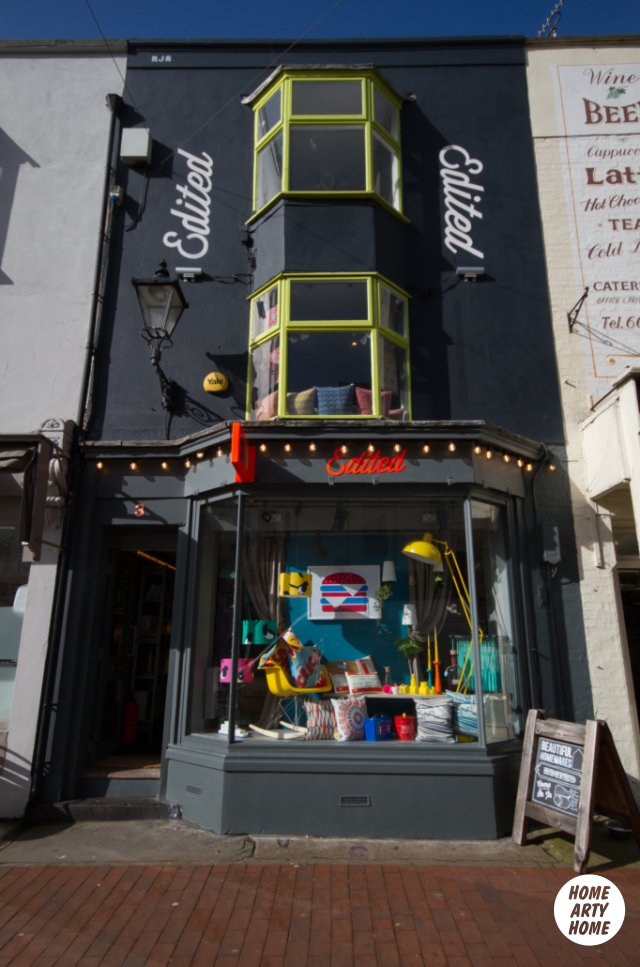 What inspired you to open Edited?
"Inspiration for Edited came from a lack of a cohesively curated homewares stores. Each of our ranges are carefully selected or 'Edited' to create an eclectic collection suitable for any home. To us the customer is the number one priority, we want each customer to feel welcome and informed on the history and provenance of our products, without bombarding with sales pitches or 'spiel', just convey a passion for our products."
Which artists & artistic homewares designers do you carry?
"We have a large number of designers and brands on the shelves of Edited such as Brighton artist Lou Taylor, Steyning artist Polly Finch, London screen-printing duo Crispin Finn, London print designer Lorna Syson, and Swedish lighting brand NUD to name a few, along with new designers for 2014 such as Kangan Arora, and Nottingham-based Seven Gauge Studios."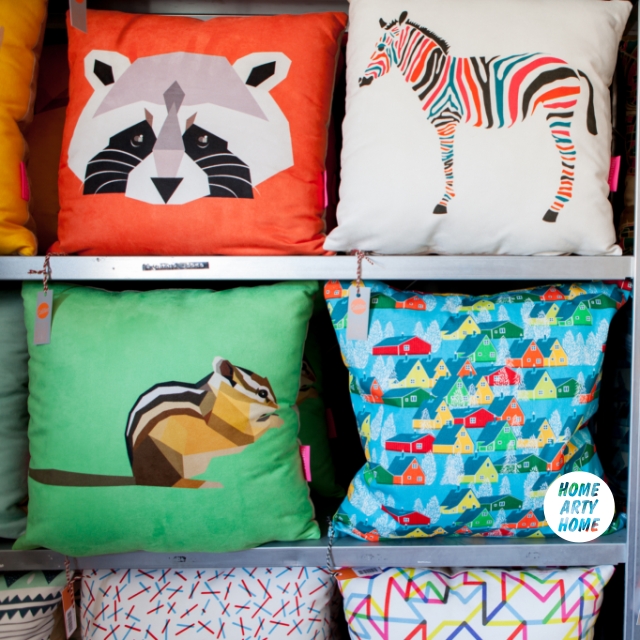 What do you look for in the items you offer?
"We have three main factors in mind: Form – we don't want to be selling the same boring items you can pick up at any home stores, we're after exciting shapes and colour; Function – there is no point in having a beautiful item that doesn't function as needed; and Price – This is the tricky bit, throw enough money at homewares and you can have a beautiful collection, but design on a budget can be difficult!
We focus on having two price points: the lovely and affordable, items that are stylish and alternative to the high street's offerings without breaking the bank; and then the beautiful and 'well it's a little more than what I want to spend but it's gorgeous!' The items that are almost the centrepieces of your collection, such as our beautiful Italian handblown wine decanters or the new Submarino bathroom organisers."
What's new this season?
"The start of the year is a lovely time in retail, as we start the sales, we're off to trade shows and designers to preview their new collections for Spring (or even Christmas for that matter!) over the next couple of weeks we have a large bulk of our Spring stock coming which we are very excited about! This year we will also start to debut some exclusives that we have collaborated with some fab designers on."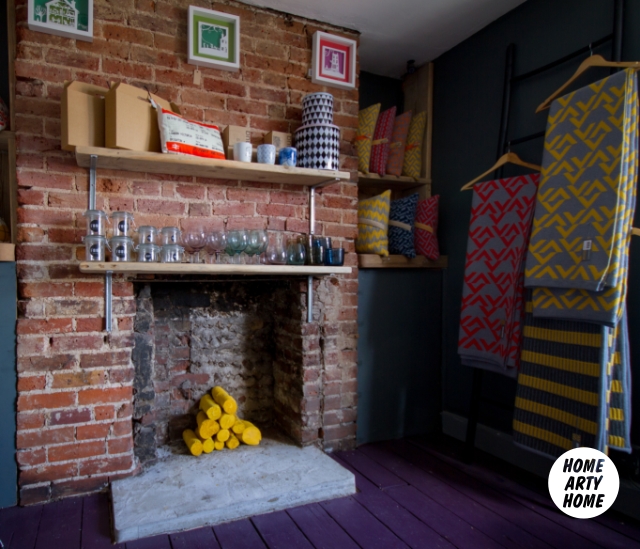 You offer new and independent work – is this important to you & your customers to support new designers?
"Very much so, our customers expect to find something new every time they come in and we don't want to disappoint, we are constantly finding new designers to work with. We like to support new designers as much as our established ones, we have a large amount of designers come into the shop to show us their work and, even if it wouldn't work with our lines, we will always offer advice and suggestions on where to retail."
We love the fact that stores like Edited exist to collate the best of contemporary home accessories with an artistic leaning. Supporting new designers in a great space is our idea of shopping heaven.
Visit the store at 3 Gardner Street in Brighton or click through to the Edited website here to browse the current season.
(All Images courtesy of Edited, taken by White Acre Photography Brighton)