70 Years of Ealing Comedies by Art & Hue
Art & Hue has created a new collection of stylish pop art prints to celebrate the 70th anniversary of classic Ealing Comedies.
1949 saw Ealing Studios release "Passport to Pimlico", "Whisky Galore!", and "Kind Hearts & Coronets", all within the space of two months, and the British film institution of the Ealing Comedies was firmly established.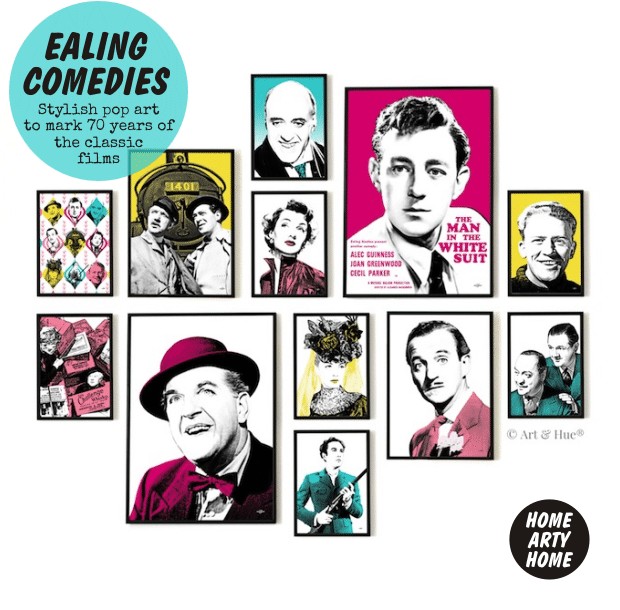 International cinemagoers were captivated by these slices of Britishness, from the rebellious Burgundians of Pimlico to the whisky-dependent Scottish in "Whisky Galore!" – the film was renamed "Tight Little Island" for American audiences and the French title inspired the name of the world's first ever discotheque, Whisky à Gogo in Paris.
An official collaboration with Studiocanal, Art & Hue has delved into the archives to create these stylish pop art prints, featuring Ealing Studios regulars Alec Guinness, Alastair Sim, Stanley Holloway, Joan Greenwood, Gordon Jackson, Naunton Wayne, and Basil Radford, who all appeared in more than one of the Ealing comedies.
Exclusively by Art & Hue, the collection is available in three sizes and 18 colour options, printed on museum-quality archival card of 310gsm, made from 100% cotton, with fine-art pigment inks for longevity.
Visit artandhue.com/ealing to see the full collection.