We are literally drawing a curtain on #CameraFriday this week with a look at Society6's new shower curtains.
If you haven't taken a look at Society6 before, the website is an online marketplace for thousands of independent artists around the world to upload and sell their creative output.
Society6 print and ship art prints as well as many other accessories featuring the artist's work, such as iPhone & iPad cases, cushions, mugs, and now the newly-added shower curtains.
A great way to add colour and art to a bathroom, the shower curtains are printed in the USA on polyester with a 12 button-hole top for simple hanging.
All the more reason to smile for the camera.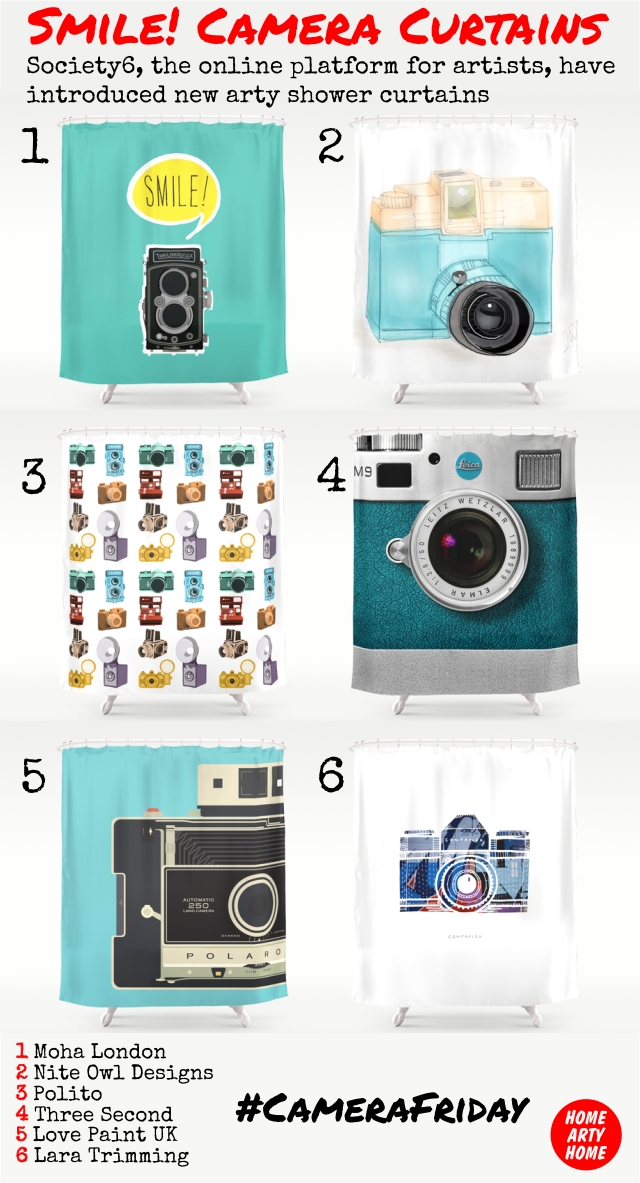 1. Moha London Smile Vintage Camera Shower Curtain $68
2. NiteOwl Designs Retro Camera Shower Curtain $68
3. Polito Retro Cameras Shower Curtain $68
4. Three Second Teal Leica Shower Curtain $68
5. Love Paint Vintage Polaroid 250 Shower Curtain $68
6. Lara Trimming Contaflex Shower Curtain $68