There are so many floral fabrics in the world that it's rare to spot patterns that are unique and engaging enough to stop us in our tracks and take notice.
Alison Mac produces floral prints that do just that and, following her recent debut at Home London, we felt the need to take a more in-depth look at her amazing range and get the low-down on the inspiration behind this new brand.
Alison left her previous job as a fashion designer, for companies such as Crew Clothing and Hackett London, to start her own eponymous home brand in September 2013.
Fashion's loss is our gain and we look forward to seeing what this stylish brand creates in future collections.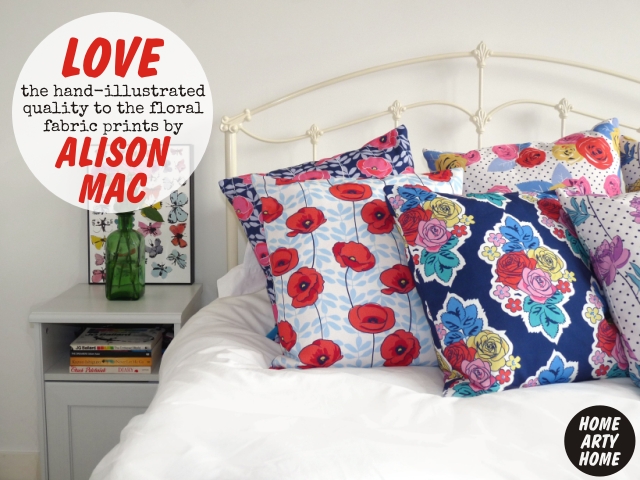 How did you get started? I studied fashion at University and my final collection featured a series of patterns I designed and had digitally printed and made into garments.  Working as a menswear, then childrenswear, designer time was always so short that we bought prints from print houses rather than design them ourselves.  When I decided to start my own company I really wanted to do something creative and pattern related as I missed this aspect of design.
What inspires your work? I'm really inspired by the 1920s and 1950s; I love the textiles, fashion and interiors from these periods, which I think is apparent in my designs.  The starting point for designing a pattern could be anything; a visit to an interesting garden, a vintage print, or I might see an interior I love and want to design a pattern for that space. For daily inspiration I have a list of blogs I like to check with my morning cup of tea.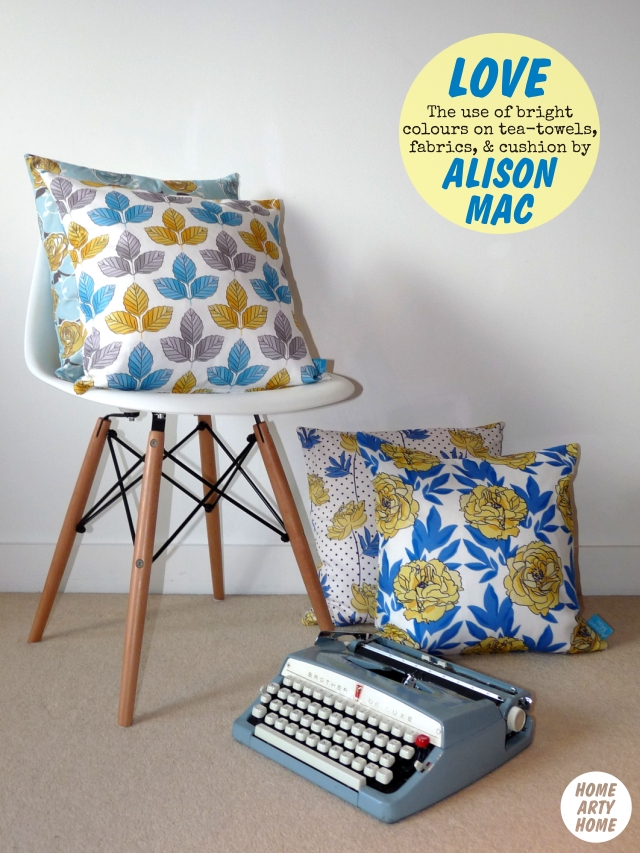 Where are your items made? My fabric is digitally printed in England and so far I have made the cushions myself. I will be having them made from now on so that I can spend more time working on new designs.  Exhibiting at Home London was great to see so many young businesses all manufacturing in Britain;  I think it's a really interesting time for British manufacturing and I'm excited to be a part of it.
What do you hope people feel when they see your work or bring it into their homes? I have some of the cushions in my own bedroom and whenever I see them they make me smile, I hope they do that for other people.  I describe my cushions and fabrics as products to 'Brighten your Home' and I hope when someone has them in their home they make the room a colourful, inviting space.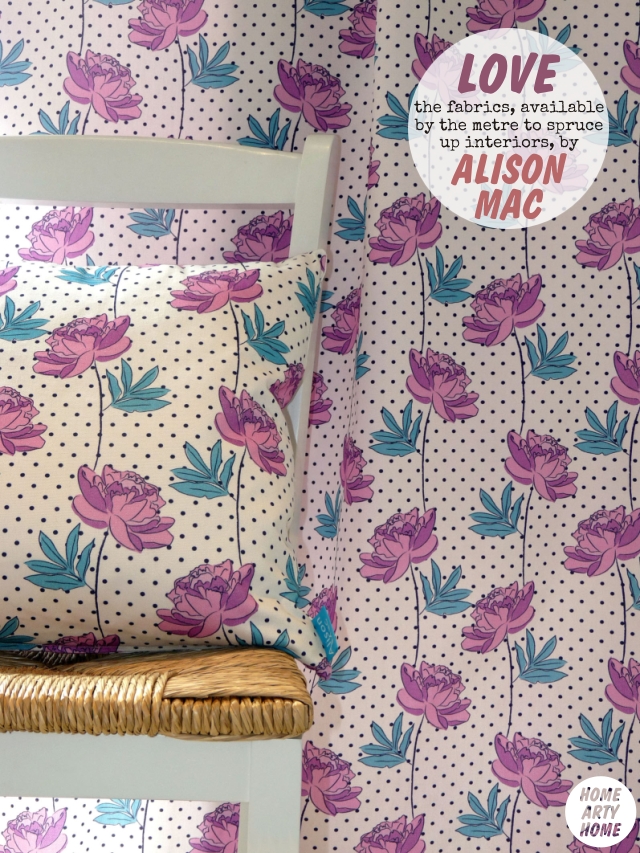 Alongside the range of fabrics, cushions, and tea towels, Alison Mac is hoping to add wallpaper to future collections. We love the happy prints of the range and look forward to seeing more in the future.
Which Alison Mac print is your favourite?