#ShopTalk, Colour, Decor, Fabric, Featured, Features, Home, Home Arty Home, Homewares, Kitchen, Profile, Stores, Wide World
#ShopTalk: Independent Design at Rume Brighton
This week, Home Arty Home heads to the sunny South Coast to peek into Rume in Brighton.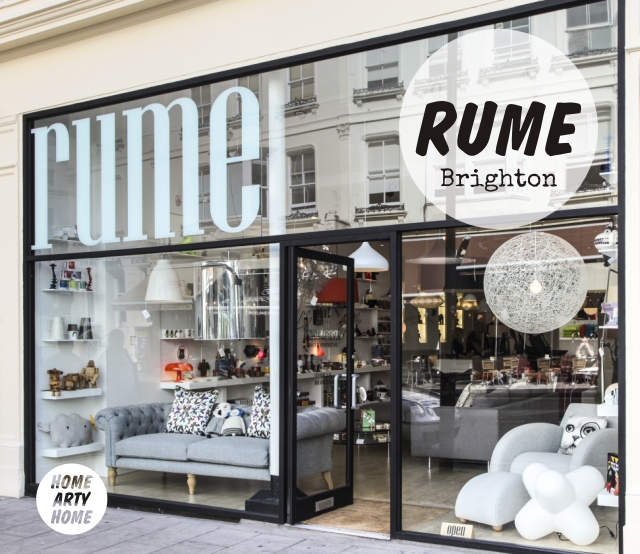 With their own range of stylish furniture alongside accessories from new & young designers, Rume offer a mix of unique products that you won't find on the High Street, and an easy way to bring individual style into the home.
Take the Lissom sofa for example, pictured above. Designed by, and only available from Rume, this one-off Brighton store has created elegant and contemporary furniture to ensure your space won't look the same as everyone else's.
From cushions to sofas, mugs to toys, Rume's selection of independent designers and artists (such as Niki Jones, Jimbobart, Chisel & Mouse, AK-LH, Lara Sparks, & Rory Dobner) next to established brands, means you're sure to find something captivating that you won't have seen before anywhere else.
We love that Rume supports independent designers and that they have their unique furniture range, available to order in-store from a wide selection of sizes and coverings.
We caught up with Rume to find out more: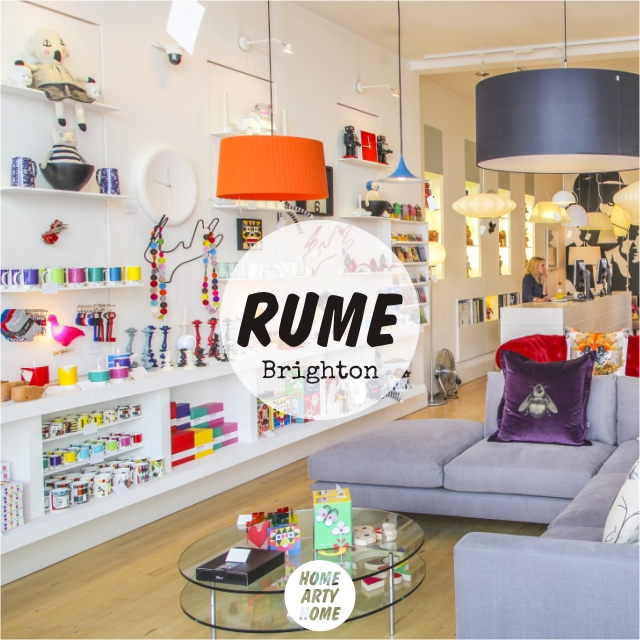 When did the store open?
"Rume was established ten years ago when husband and wife Richard and Libby Baker left the family furniture firm to begin their own journey. The philosophy behind the new company is to delight in the beautiful and the beautifully made and to realise this by making lovely furniture of original design to the very highest standard here in England."
What inspired you to open the store?
"A love of English furniture. I am a second generation furniture designer and believe that English furniture can be the most beautiful and elegant in the world. We give ourselves a really hard time in England, thinking that everyone does it better, but it is simply not true. The influence and influx of English design can be seen everywhere, from Moscow to New York from Paris to Rome, we excel at understated sophistication and the simply beautiful."
Which designers do you carry?
"We carry a huge selection of named designer products, from lights from big hitters like Philippe Starck, Sebastian Wrong and Marcel Wanders to home grown cushions from Donna Wilson, Timorous Beasties and Kristjana S. Williams through to ceramics from local Martha Mitchell, woollen dolls from Danish Lucky Boy Sunday and cowboys and Indians from the Parisian Bang Bang Kid."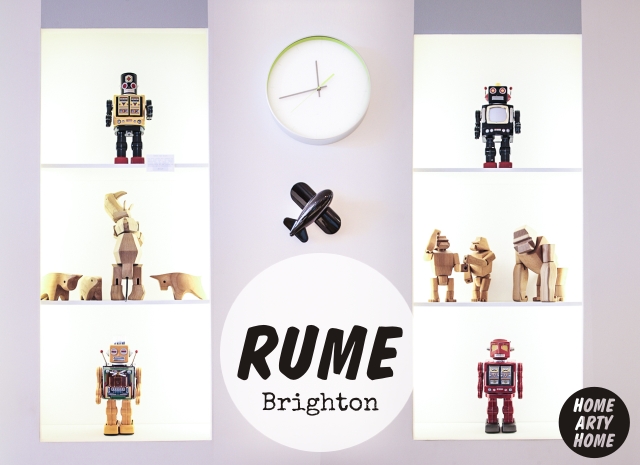 What do you look for in the items you offer?
"The idea has never been to choose items that simply blend or fade into the background but to source objects that not only hold their own but also work together, it is an extension of what my wife and I have been doing at home for years."
Are there any new items you'll be introducing in the near future?
"We are introducing new products all the time but the new cowboys and Indians figures we have from Bang Bang Kid are pretty special. They have to be seen to be believed, perfectly represented, incredibly detailed figures in various colours and standing almost 50cm high."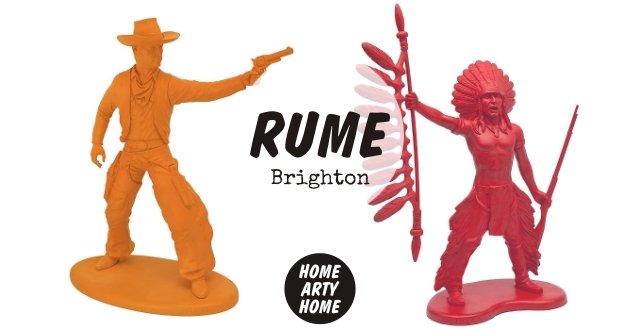 You offer new and independent work – is this important to you & your customers to support new designers?
"Yes very. All the furniture in the shop is designed by me and so I know how hard it is for untried designers to find a market. Sometimes, as in my case, you have to create your own but often for first time designers that is not practical. In the store all the staff have a say and if someone finds something worth selling then we always pursue it. It is particularly pleasing if that product has come from someone who has never found a market before."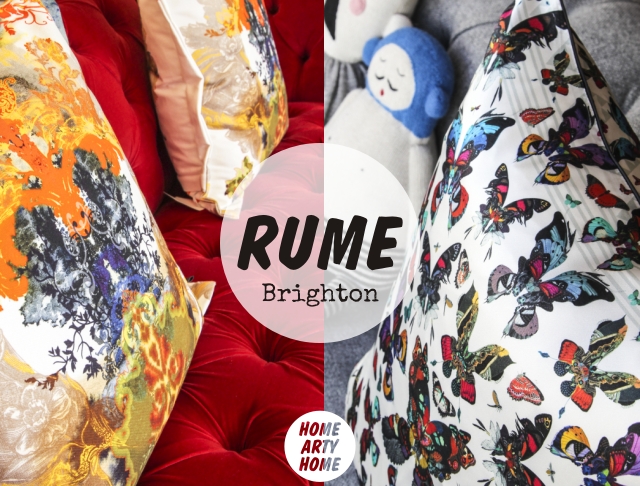 Visit Rume's website to discover more.