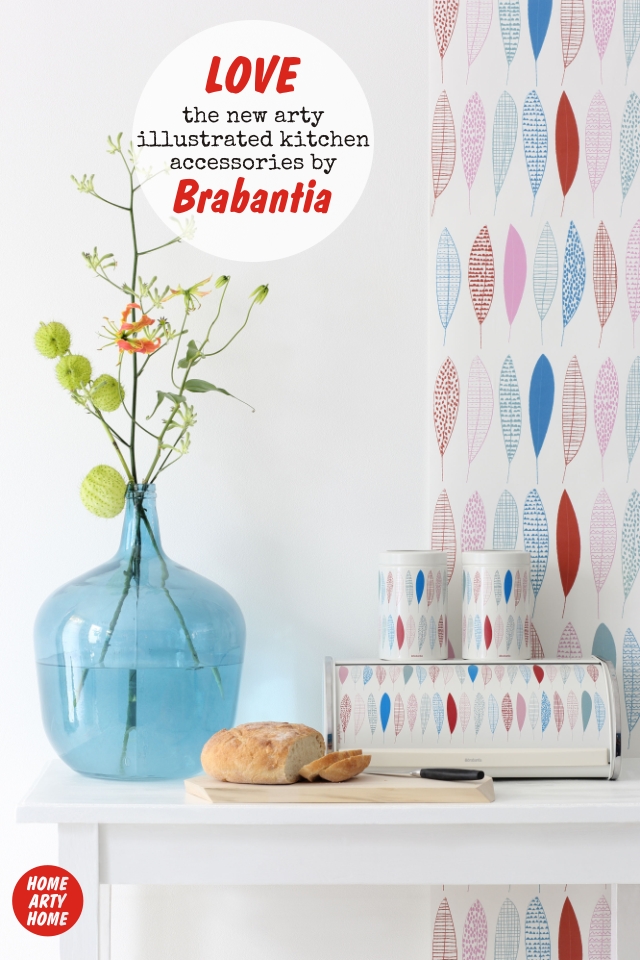 Here at HomeArtyHome, we're all for bringing as much art into the home as possible – from illustrated homewares to patterned fabrics, the more artistic decor, the better!
This is why we were so excited to see the new illustrated range by Brabantia which is part of their new "Designed for Living" range.
Brabantia are well known for their sleek and minimal household essentials (everything for your kitchen storage needs as well as their pedal bins and laundry items), so it is great to see them introducing pattern and colour.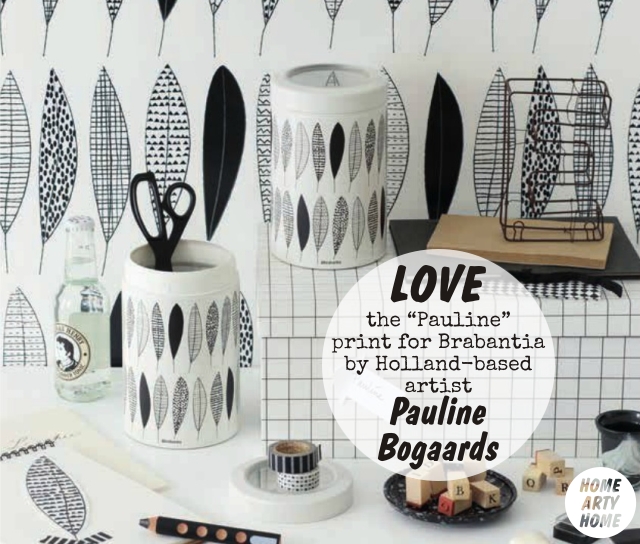 The illustrated feather repeat pattern comes in two colourways, a graphic monochrome black & white, and a contemporary red & blue. The pattern is called "Pauline" after the Netherlands-based illustrator Pauline Bogaards, who won the international design competition to find a replacement for Brabantia's iconic 'Patrice' flower design from 1970.
The range includes kitchen storage canisters, kitchen bins, and bread bins. We love the pop of art they bring to a kitchen which can all too often be a clinical space.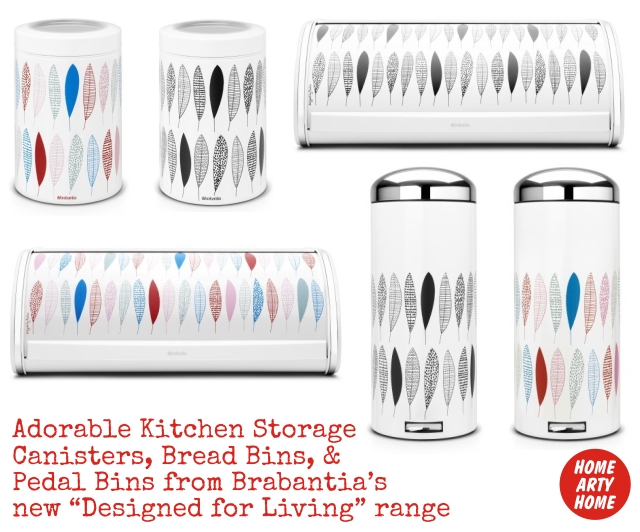 Brabantia are a family business that's been operating for over 90 years and the "Designed for Living" range sees the company making it's first steps to transform from a supplier of utilitarian goods to an inspiring interior design brand.
It's amazing to note that the boss at Brabantia is from the same family that started the business back in 1919. Tijn van Elderen is leading the transformation and said that the "brand new collection represents the new Brabantia – new colour palettes, must-have accessories and all with an element of surprise in the design! It's the most exciting time to date in over 90 years of business".
The range will be available to purchase from the Brabantia website soon.