We've all got someone in our lives who is difficult to shop for – they've seemingly got everything already – but spare a thought for those considering what to get for the Queen.
Whilst her real birthday has come and gone, this week sees Her Majesty's "official" birthday on the 14th June with the regular "Trooping The Colour" display of the Queen's Guards on horseback.
Two birthdays a year seems a great idea (two opportunities for gifts) so perhaps we should all consider adding an "official" birthday to our lives?
Here's our pick of right-royal goodies: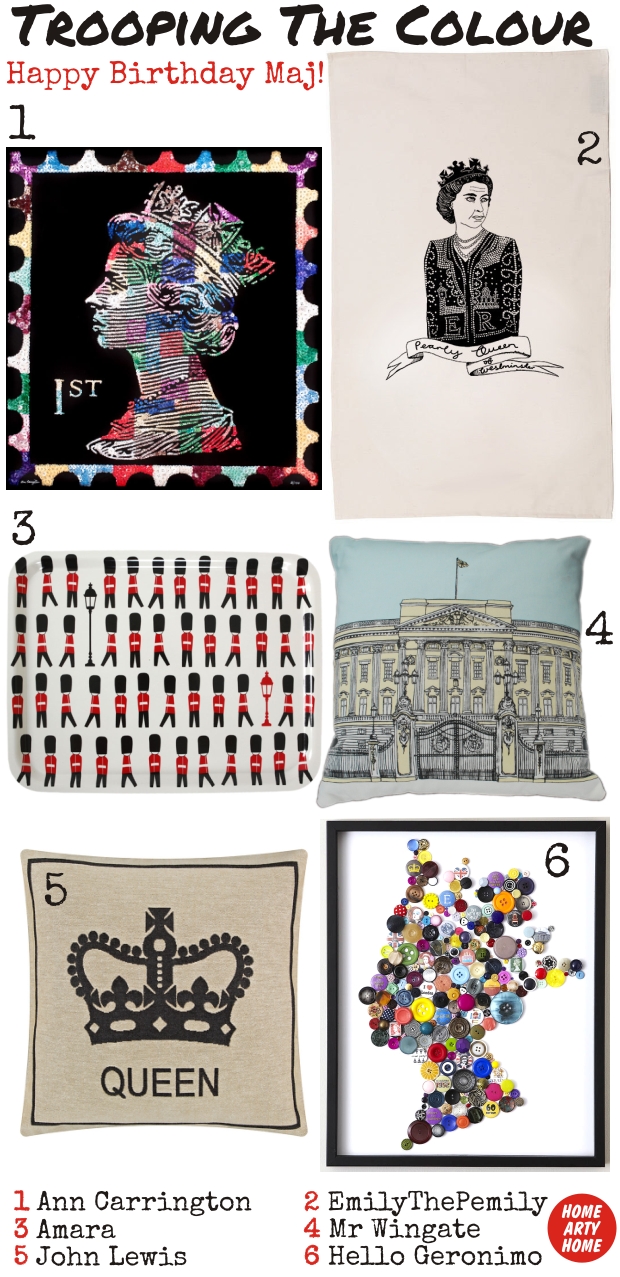 1. Ann Carrington Limited-Edition Pearly Queen Print from £245 to £370
2. EmilyThePemily Pearly Queen Tea Towel £8
3. Amara Royal Guard Tray £25.50
4. Mr Wingate Buckingham Palace Cushion £49
5. John Lewis Queen Crown Cushion £30
6. Hello Geronimo Framed Queen Button Artwork £270