Art & Design, Decor, Events, Fabric, Home, Home Arty Home, Homewares, Kitchen, Offline, Prints, Themes, Wide World
Designing the Everyday Exhibition at Towner Gallery Eastbourne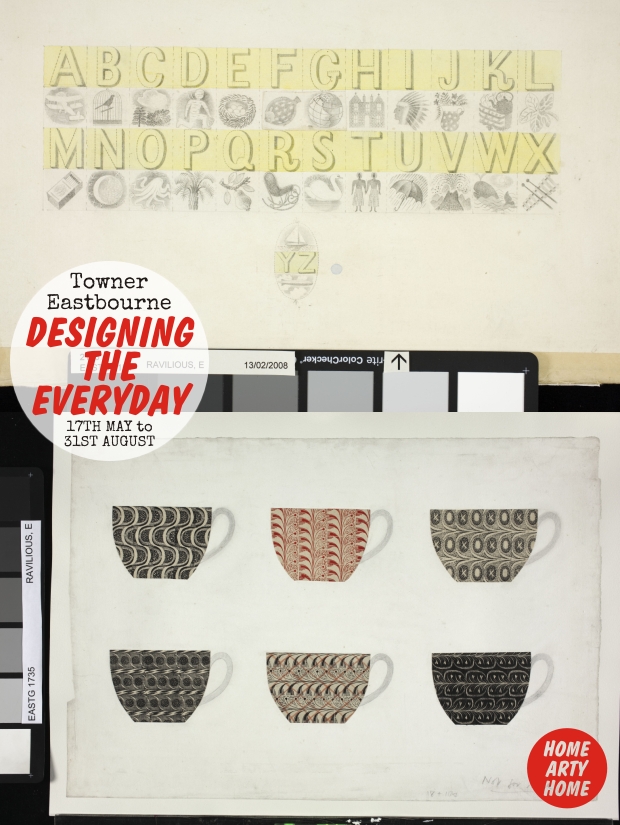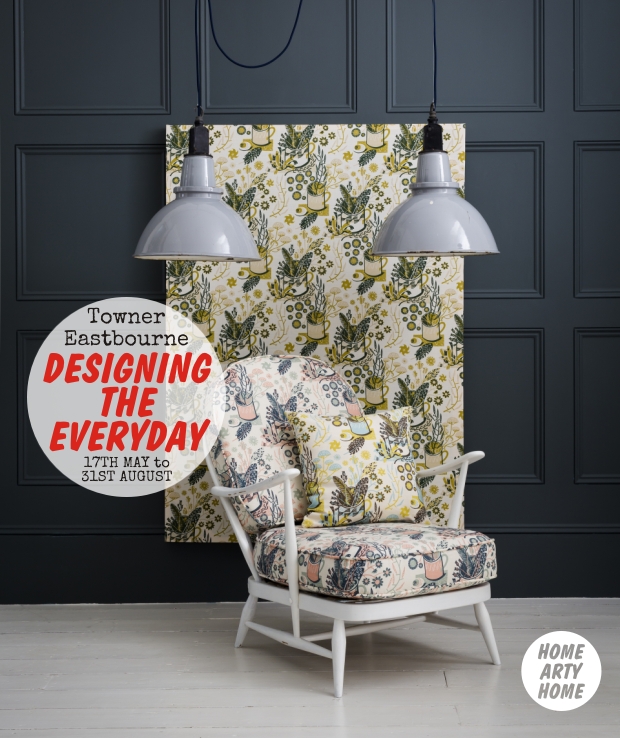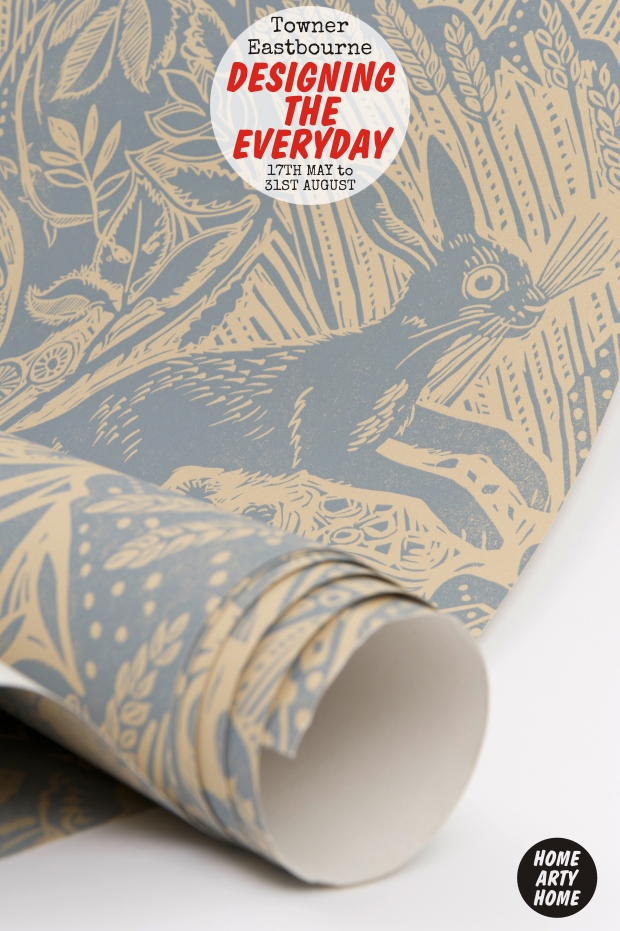 Starting this Saturday on the 17th May, and running until the 31st August, a new exhibition curated by Nathaniel Hepburn opens at Towner Gallery in Eastbourne.
Called "Designing the Everyday: from Bloomsbury and Ravilious to the present day", the exhibition honours Harrod's grand 1934 exhibition "Modern Art for the Table", which featured some of the greatest names of British art including Eric Ravilious, Paul Nash, Graham Sutherland, Laura Knight and Duncan Grant. The display was not of their paintings but tea services, vases and wine glasses.
Towner celebrates the anniversary of this exhibition with a display of original objects from the Harrods exhibition, an examination of the designs by Eric Ravilious for Wedgwood, and a wider survey of artists working in British industry during the 20th century.
"Designing the Everyday" draws from Towner's extensive collection with rarely-seen loans from private and public collections, including a rug produced by Frederick Etchells for the Omega Workshop in 1913, a Shell poster of Britain's Landmarks by Edward Bawden, silk scarves by Graham Sutherland and Ivon Hitchens produced for Zika Ascher studios as well as the contemporary designs for the home by Angie Lewin, Mark Hearld and the company St. Jude's.
"The ceramic tableware that Eric Ravilious produced for Wedgwood are some of the most collectable design icons of the 20th century, and the extensive collection at Towner allows us to position this work in an art historic context alongside equally remarkable stories of artists collaborating with industrial designers" said Nathaniel Hepburn, Curator of Designing the Everyday.
Head to the "sunshine coast" of Eastbourne this Summer to catch this inspirational exhibition.