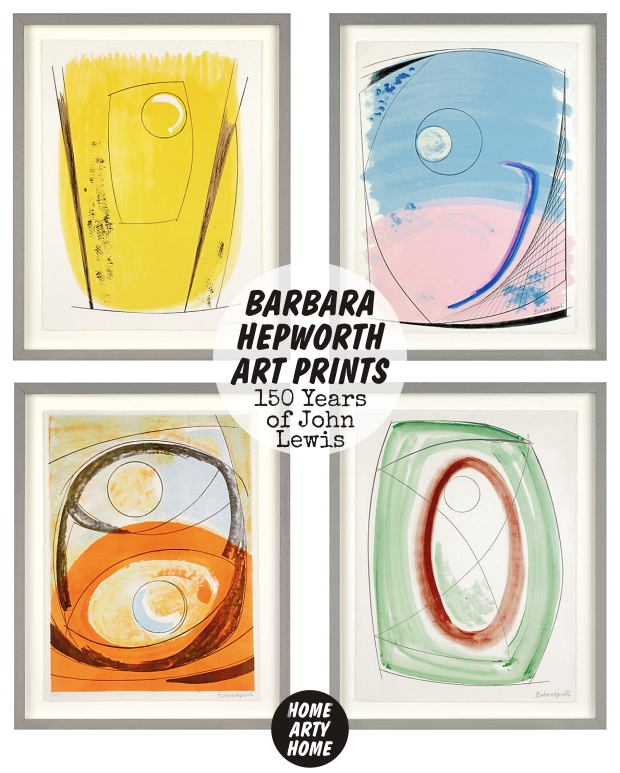 We interrupt our regular Hashtag #Fridays to say "Happy Birthday" to John Lewis who are celebrating 150 years since their first store opened back in May of 1864. Such a huge milestone must have proved the ideal occasion for reflection and to take inspiration from, and revive designs, from the department store's rich history.
We can only imagine how exciting it must have been for staff of the employee-owned business to wade through 150 years' worth of artists and designers work in the archives, but there's one artist in particular who is closely, and physically, associated with the store.
Not many shops can lay claim to having a contemporary art sculpture by a renowned modernist artist on their building, but John Lewis can do just that with "Winged Figure" on the facade of their Oxford Street flagship.
Created by Barbara Hepworth, the piece was commissioned and installed between 1961 and 1963. Spoken in the same reverent tones reserved for Henry Moore, one of her contemporaries, Barbara Hepworth was modern in art and outlook, being one of the artists to put St Ives on the map as a creative community.
To honour this monumental piece (the sculpture measures almost six metres tall) and connection with Barbara Hepworth, John Lewis have produced an illustrated cushion, as well as five reproduction giclée prints of graphic art.
The original abstract artworks were created using screens and lithograph techniques, with the reproduction prints presented on textured torn paper on a float mount with an ash-wood frame.
See the five prints by Barbara Hepworth online here.