The Mid-Century mothership has to be the Southbank Centre, particularly the Royal Festival Hall, originally conceived and built for the Festival of Britain in 1951.
The passion for Mid-Century design shows no sign of abating. As well as the ever-increasing prices for original antiques, many contemporary decor brands are inspired by all things mid-century, such as the stylish Mini Moderns, who even have a print design called Festival, a tribute to the 1951 event.
In addition to the Royal Festival Hall being a mighty-fine venue for diverse concerts and performances, there are the Southbank Centre Shops which carry a wide array of artistic wares. Alongside art prints, the shops carry artistic home accessories that all help to bring colourful design into our homes.
For us at HomeArtyHome, where we're evangelical about artistic home wares, the shops truly are our nirvana, and we're excited to see that there are some great new designers, and events, heading to the Southbank this season.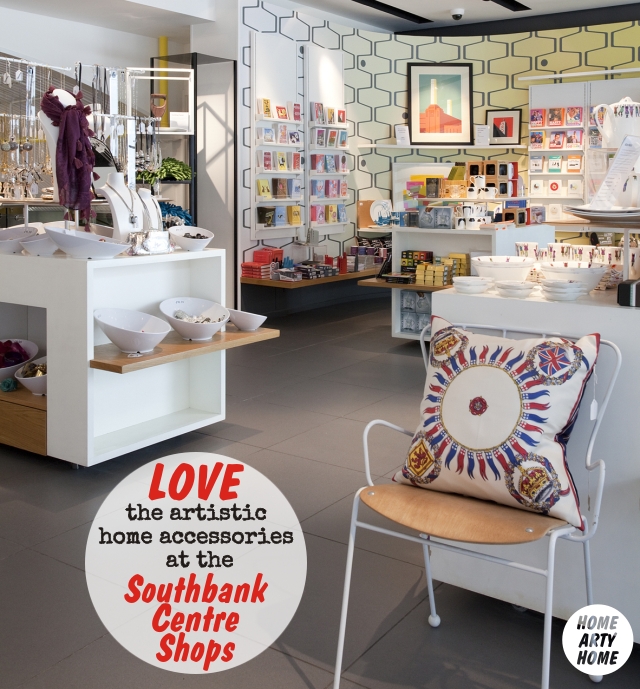 The month of March will see Michelle Mason & Tim Painter, aka Mason & Painter, bring together a hand-picked collection of vintage and contemporary products from UK designers, including the great vintage-style wall charts by Wallography.
Mason & Painter will re-create their emporium concept store in Southbank Centre shop Festival Terrace, curating it with the same mix as their first retail venture on Columbia Road.
Drawing on the Royal Festival Hall's heritage, Mason & Painter are bringing a collection of re-claimed fittings, furniture and fabrics from the early 1950s onwards, together with a selection of new Spring ranges by contemporary designers, to sit alongside the main product ranges already stocked within Southbank Centre shop.  The Mason & Painter takeover will run from the 1st to the 31st of March.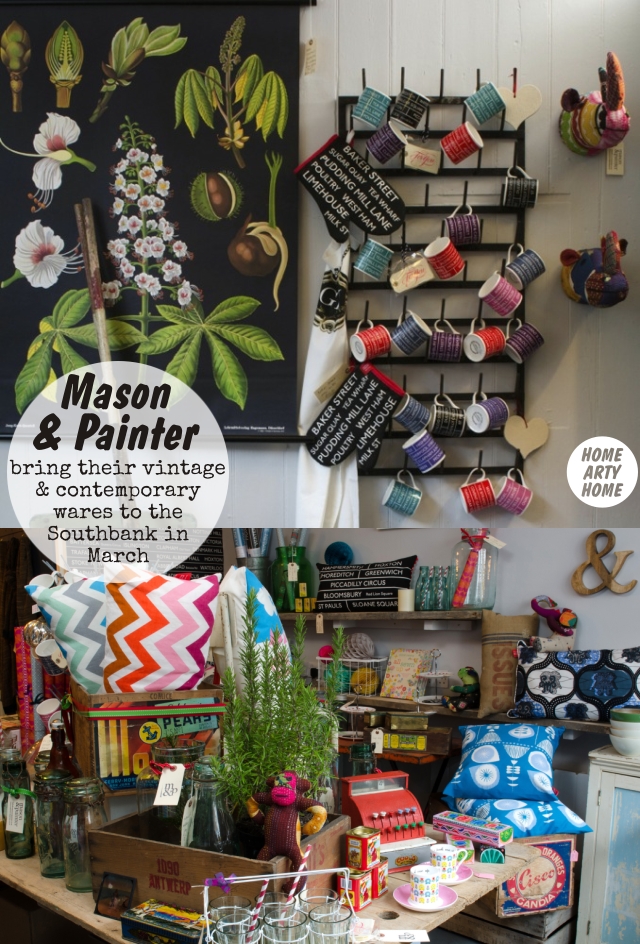 A new ceramic collection from inspirational artist Paul Thurlby, titled 'Numbers', will join the plethora of Paul Thurlby products already stocked in Southbank Centre shop. The ceramic range includes plates, mugs and an espresso set, all of which feature bold colourful typography combined with vintage retro illustrations.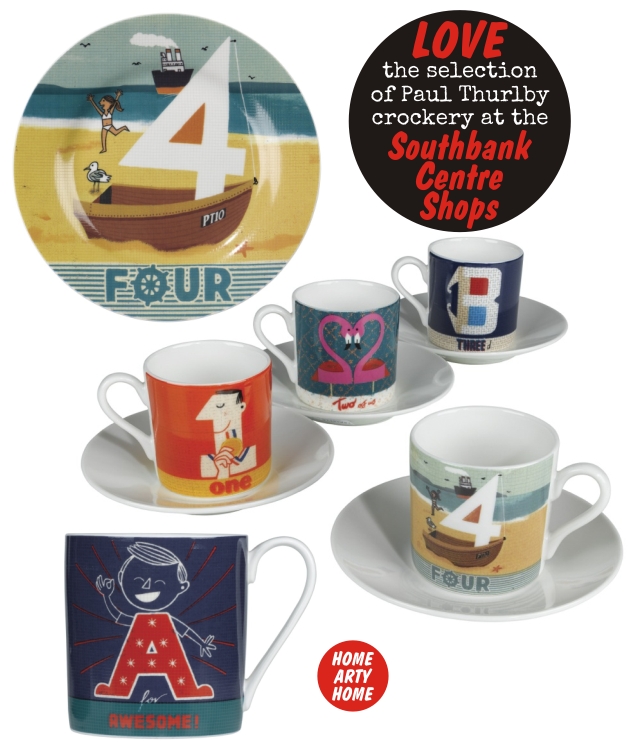 London lifestyle brand Hokolo will also be part of the Southbank Centre Shop's line-up for Spring. Holoko work with zesty colours and bold graphics to create their latest English Breakfast Collection of sunny textiles, prints, kitchen and tableware.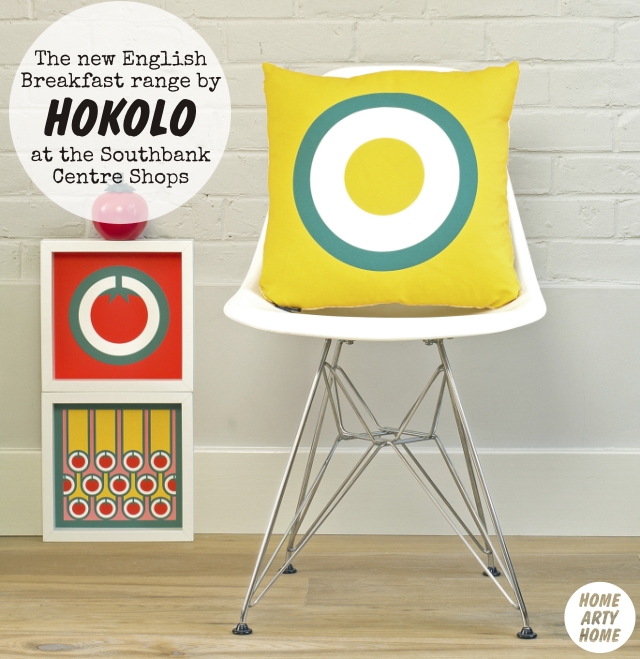 The Southbank Centre has three shops across the site, on Festival Terrace, inside the Royal Festival Hall and at the Hayward Gallery. All the shops offer a diverse range of design-led gifts, creative toys for children, 1950s-inspired homewares and items relating to art, music, dance and photography.
As well as the many great eateries at the Southbank Centre, the shops are well worth a visit to discover unique items by independent designers you won't find anywhere else.
Are you a regular Southbank visitor? Which is your favourite bit of the vast Thames-side complex?