Following our pick of biscuit cushions last week, #BiscuitFriday continues with our edit of mugs featuring great biscuit illustrations.
There's nothing more comforting in blustery weather than curling up on a soft chair with a hot cup of tea and a couple of biscuits for dunking.
We love these five mugs which feature great illustrations of a mixed biscuit barrel selection, from custard creams and bourbons, to Nice and jammy dodgers, and even Tunnock's Caramel Wafers!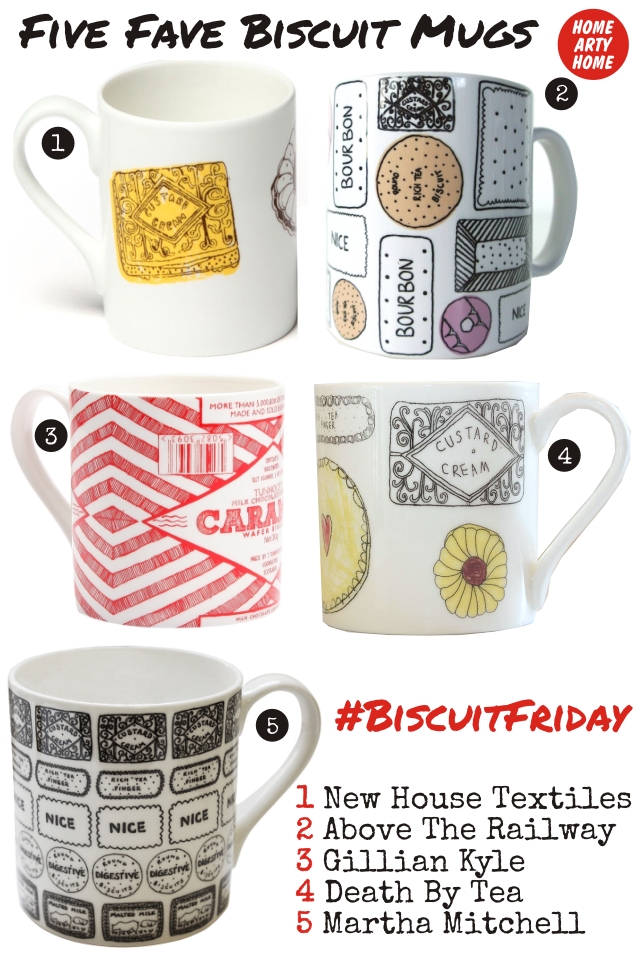 1. New House Textiles Family Favourites Mug £9.95
2. Above The Railway Mixed Biscuit Mug £15
3. Gillian Kyle Tunnocks Caramel Wafer Wrapper Mug £11.50
4. Death By Tea Biscuits Are Good Mug £13.50
5. Martha Mitchell Biscuit Block Mug £12
What's your favourite biscuit and which is your favourite mug?