Tonight's the night that James Corden tries to avoid all mentions of Samantha Fox and Mick Fleetwood before he hosts the annual music awards at The Brits.
The real point of interest at tonight's ceremony is that a veteran musician of 67 years old is taking on younger artists as he's shortlisted for Best Album and Best Male.
After a decade-long hiatus, David Bowie shocked everyone with an unexpected album last year, releasing the well-received "The Next Day" which was nominated for the Mercury Prize and is now nominated for tonight's Best Album award at The Brits.
To commemorate David Bowie's career to date, which currently spans over 50 years in music, we're taking a look at some art and artistic home accessories that pay homage to Ziggy Stardust and the iconic enduring make-up from the cover of the Aladdin Sane album.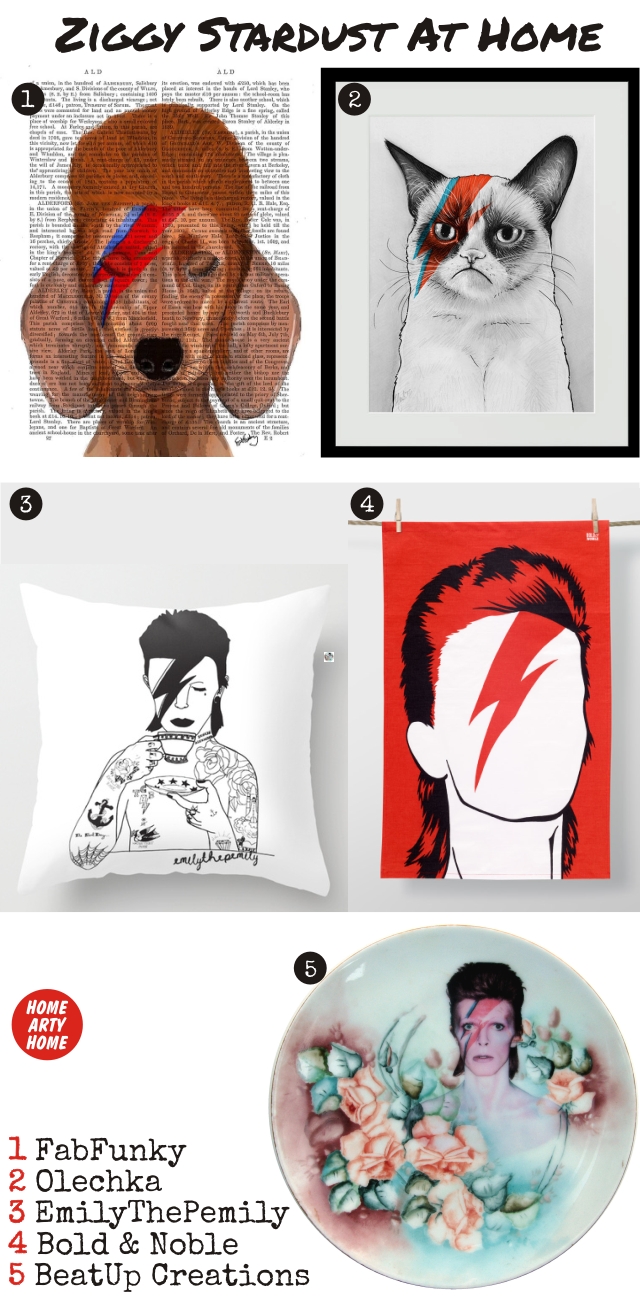 1. FabFunky Ziggy Dog art print £12
2. Olechka Design Ziggy Grumpy Cat art print £28
3. EmilyThePemily Illustated Bowie Cushion $20
4. Bold & Noble Screenprinted Ziggy Tea Towel £10
5. BeatUp Creations Upcycled Ziggy Decorative Plate £26.20