On December the 5th 2013, West Elm opened it's doors in West London for the first time. As long term fans of the American store, this was exciting news as it meant we could browse and touch the ranges in person instead of drooling over their website (which ships items worldwide but it's always nice to get a feel of items, particularly fabrics, before committing).
The Tottenham Court Road location of the London store makes perfect sense, as the street is known as THE destination spot for interiors shopping. As well as bringing their signature laidback American style to all of its 58 stores, West Elm collaborates with independent artists and craft communities in each location, and the London outpost is no different.
At the London branch of West Elm, you'll find the Local Gallery Wall featuring artwork sourced through Etsy, the online indie marketplace. The artwork has been selected to highlight local UK artists by the always-impeccably turned out Will Taylor of Bright Bazaar, a blog unafraid of using bold colours in interior design.
Will has selected colourful, as well as some London-specific, pieces by artists Natalie Singh, Amyisla Illustration, Eloise Renouf, and Lola Donoghue. Below some of our favourite pieces from the West Elm Local Gallery Wall in London.
We look forward to seeing how the Local Gallery Wall at West Elm develops and which other artists are selected to be a part of this great store in the future.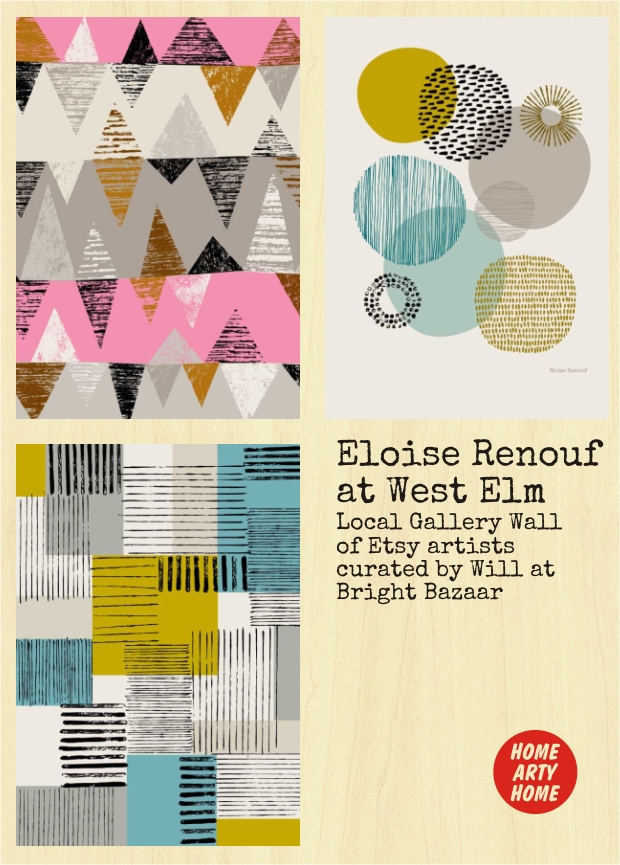 Love the retro-feeling pattern and colour by Nottingham-based artist Eloise Renouf.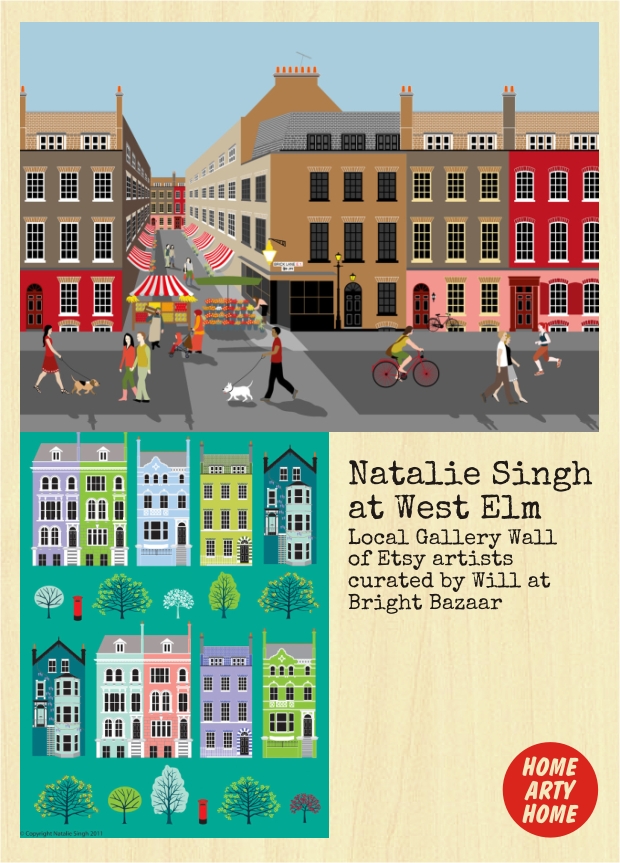 Love Natalie Singh's 2-D takes on London street scenes.