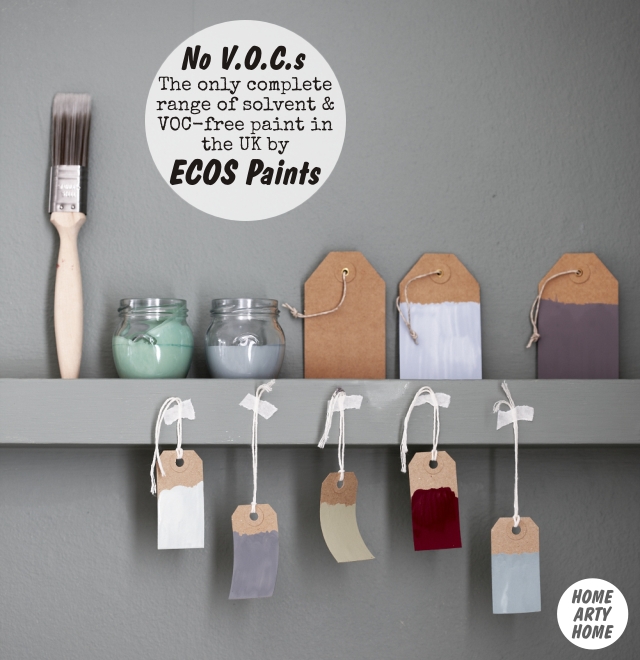 Most of these images, courtesy of Ecos Paints, are making their debut here exclusively on Home Arty Home, having not appeared online or in print before, so enjoy!
Our home environment is supposed to comfort and protect us but, all too often, our home can end up poisoning us.
So many paints, including market-leading brands, contain so many toxic chemicals that, despite being legal, we at HomeArtyHome consider them to be ethically immoral.
We wouldn't knowingly buy foods that contain toxins yet many are happy to slap up paints that are packed full of harmful chemicals, despite the warning labels on the tubs screaming about VOCs (volatile organic compounds), such as known carcinogens with mutagenic effects including formaldehyde and heavy metals.
Let's break that down: carcinogens cause cancer and mutagens cause birth defects.
Not so comforting or protective, right?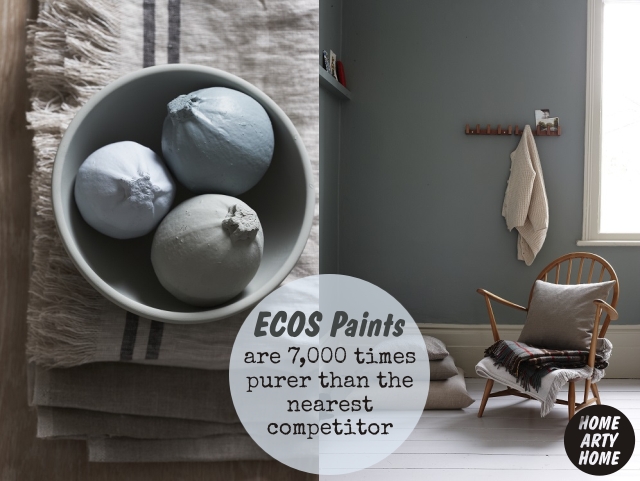 It's not just during the decorating phase that these toxic paints are harmful; they continue to pump out their toxic fumes for many years to come, which have long-term effects on health.
Many paint companies trumpet their "low-VOC" paints but why invite unhealthy toxins into the home at all when there is a "no-VOC" option?
Every time we see a family post about their newly painted wall or an expectant mother blog about the colour scheme for their new nursery, it pains us to note that they haven't used the only paint acceptable for a family or newborn's space: Ecos organic paints.
Ecos are the only truly organic company that produces safe water-based paint with absolutely no toxins, solvents, or any of those nasty VOCs.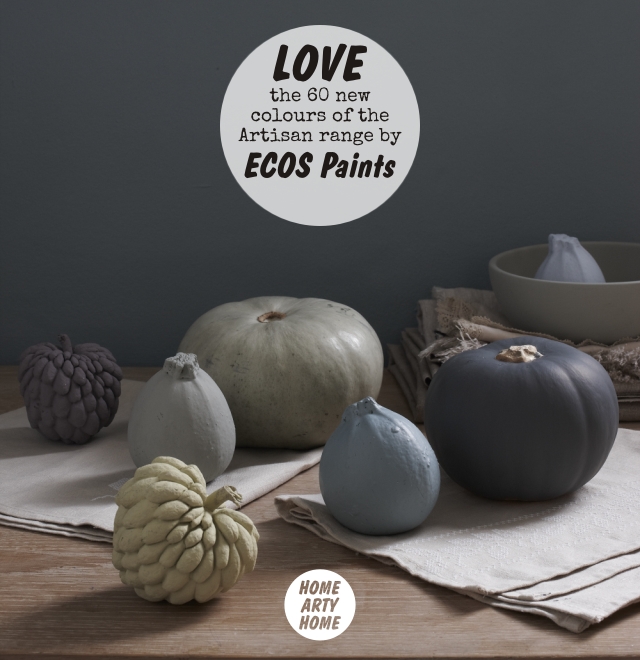 Ecos have recently unveiled a new range called Artisan which has 60 new paint colours to add to their already impressive selection of 120 colours. This takes the tally to 180 unique organic paint colours so there really is something for everyone.
Ranging from muted reds and blues to stunning whites and pinks, the Artisan range is inspired by classic and contemporary English styling, and like all Ecos products, the Artisan range is completely non-toxic and VOC-free.
There are over 40 different types of organic paint in the range, from standard matte emulsions, glosses, and silks, through to more specialist blends, such as the miraculous Air Purifying paint that actually grabs and traps environmental pollutants, like an atmospheric lobster pot.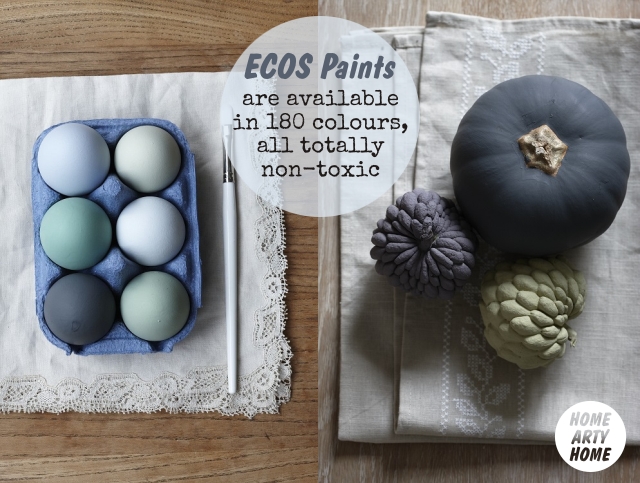 There really is no excuse to take risks with your health and use chemically-packed paints when Ecos have a different paint type for everything: masonry, radiators, insulating, floors, limewash, blackboard, and even manhole covers!
Here at Home Arty Home, we're huge fans of Ecos paints; the slightest whiff of regular paint in a home or public space turns our stomachs – Ecos paints don't smell of anything at all in particular and certainly don't make us feel dizzy or nauseous.
It's so easy to check which Ecos organic paint you may want as there are dinky tester pots available in every one of the 180 colours, including the new Artisan range, so you can try out the shade before committing to a full pot.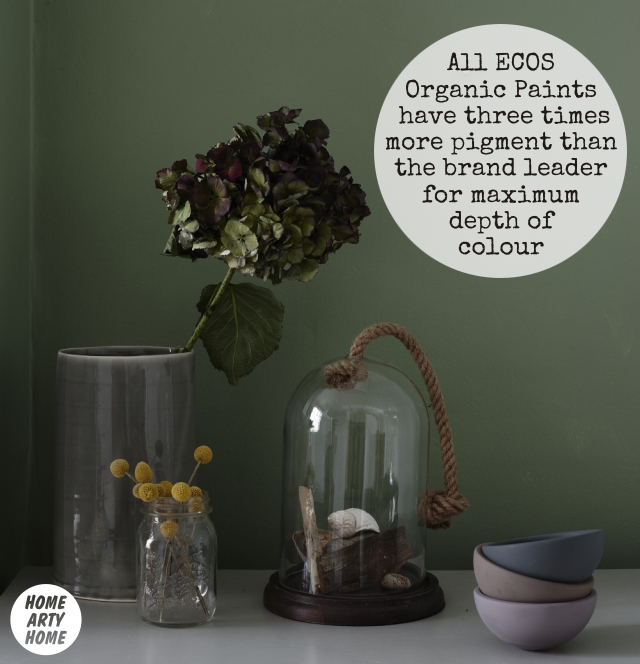 Take a look at these inspirational images from Ecos featuring shades from the new Artisan range, then head on over to the Ecos website to order yourself a colour card for your next interiors, up-cycling, or craft project.
Happy, and healthy, decorating!