No, the title of this post is not a request to flirt on the Strand, but the name of a creative event that looks well worth a visit. Now in its fifth year, Pick Me Up opens it's doors at Somerset House from this Thursday, the 24th April, until the 5th of May.
Billed as the UK's original contemporary graphic arts festival, Pick Me Up is a fun and informal festival featuring quirky studio spaces in which to shop for affordable artwork from the great and good of graphic arts, and a daily, lively line-up of events which encourage both budding and bonafide artists of all ages to get involved.
Pick Me Up 2014 looks set to be the biggest yet with more late nights and an even wider range of illustration and design represented, from fashion and architecture to comic books and album covers.
Home Arty Home favourites that we've previously featured will be taking part as well as many new artists and designers we look forward to featuring in future posts.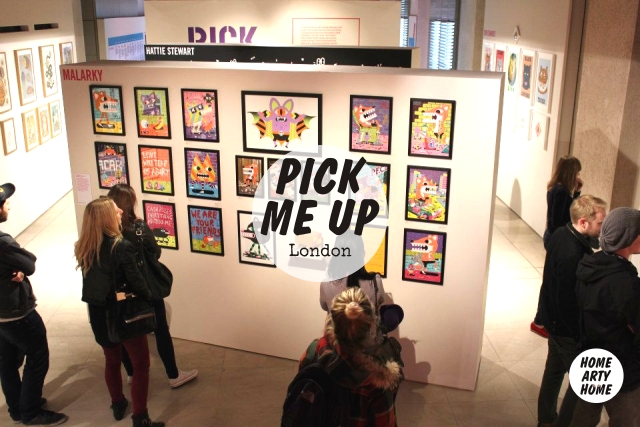 As well as the art that will be on display and available to purchase, there are many live demonstrations and events to look out for on the daily schedule of workshops and talks.
Gemma Correll's Pug Party has caught our eye, where Gemma will be holding a pug-drawing workshop on Sunday the 27th April at which participants can learn about her process to create her iconic pugs, such as her wonderful bevy of pugs in the book A Pug's Guide to Etiquette.
London-born illustrator Daisy de Villeneuve will be holding a day of drawing on Saturday the 26th, demonstrating her felt-tip signature style which is in demand by fashion companies including LVMH, Nike, Vogue, and Top Shop.
If you make it down to Somerset House, make sure to take a look at Unlimited, who were anecdotally the most-popular collective at the 2013 edition of Pick Me Up. Unlimited started life three years ago as a weekly pop-up shop, but since then have opened a permanent store in Brighton. Unlimited showcase concept-led and innovative work by a unique collective of like-minded contemporary creatives and are well worth seeking out at Somerset House.
Open daily from 10am til 6pm (with late night Thursdays & Fridays until 10pm), day tickets to the event cost £10 (or £8 concessions) or you can pick up a festival pass for £17.50 in advance from here.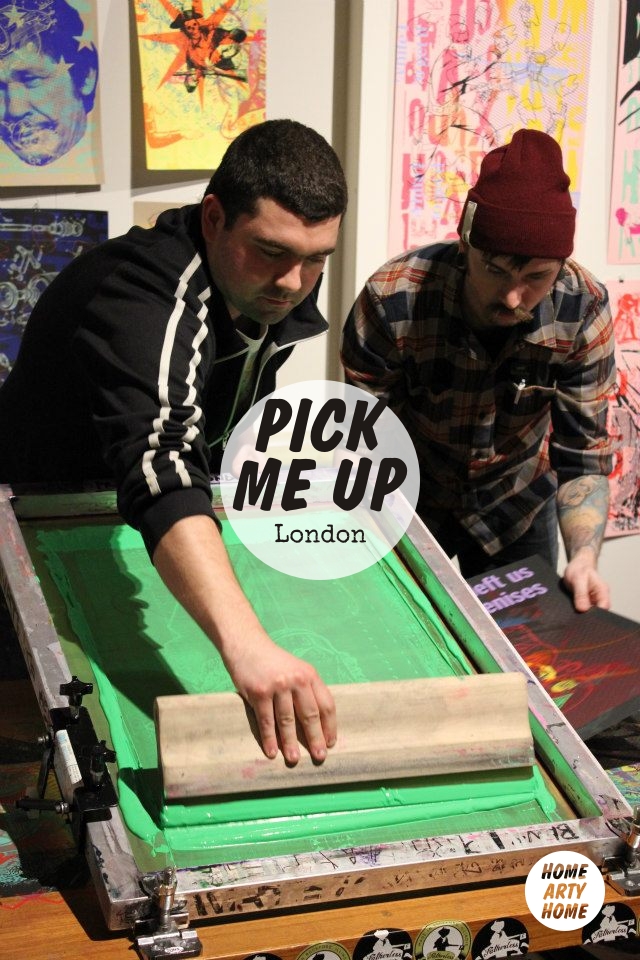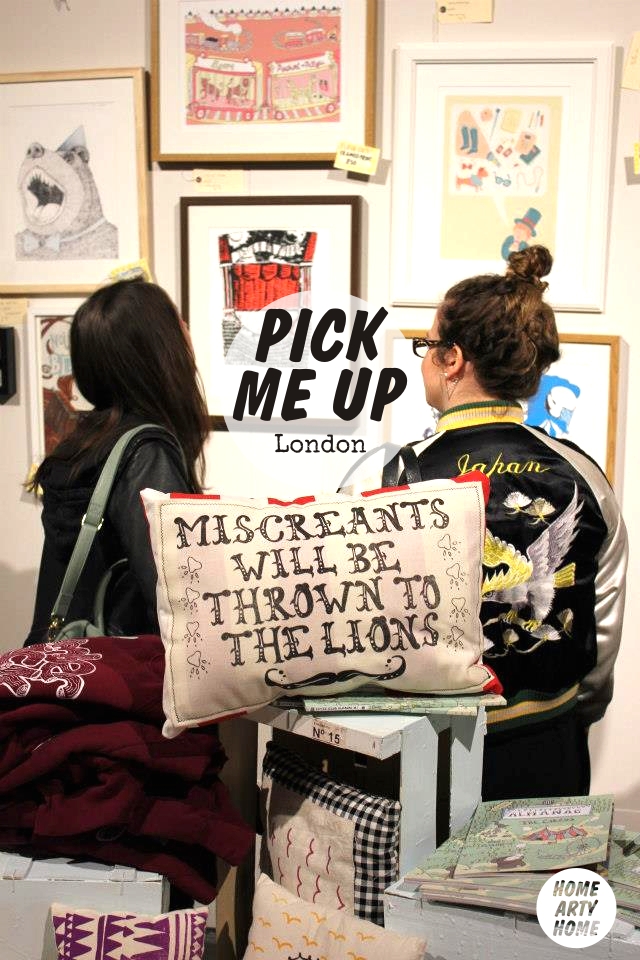 Images: Pick Me Up Facebook Page