We simply can't let our love of foxes go so #FoxyFriday continues!
We've previously selected our favourite foxy cushions, crockery, and art prints.
Foxes can never (on the whole) be domesticated but foxy homewares and art are an ideal way to bring the beauties safely and comfortably into our homes.
This week with a look at some of the great urban foxes available from Urban Outfitters.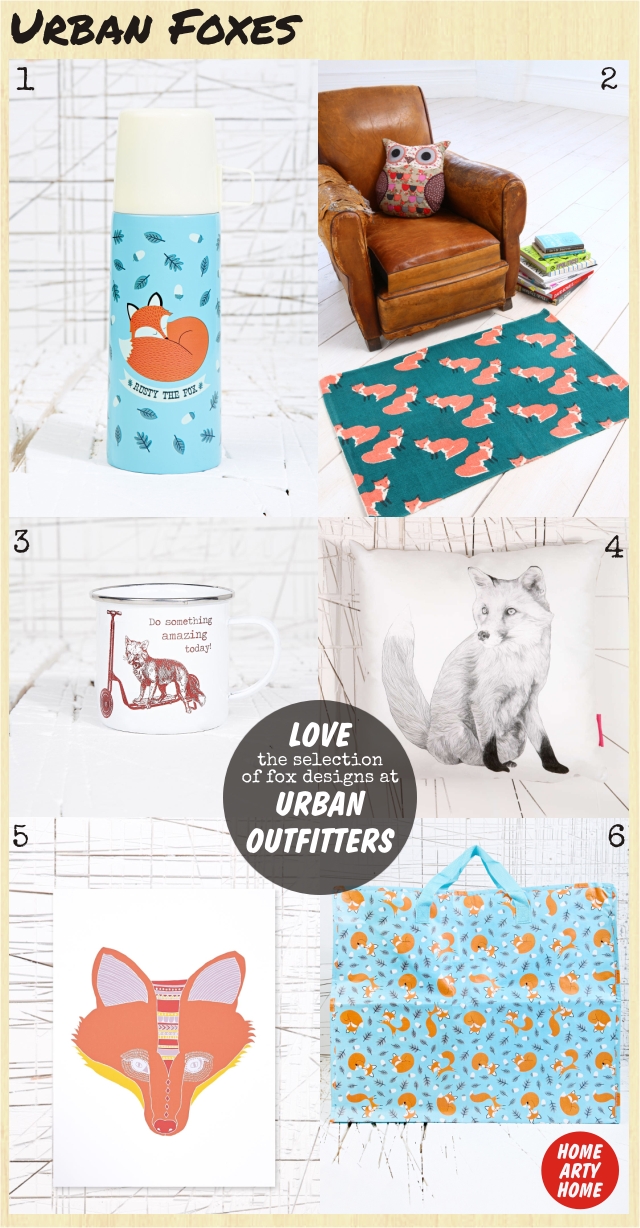 1. Rusty Fox Flask £14
2. Fox Woven Rug £14
3. Amazing Fox Mug £9
4. Ohh Deer Neville Fox Cushion by Jamie Mitchell £8.50
5. Ohh Deer Red Fox Wall Art £20
6. Fox Print Laundry Bag £8