Father's Day is fast approaching (it's only 11 days away on the 15th of June) so if you haven't sorted out a card for dear old Dad yet, now's the time!
We all know that it's Mum who gets pampered on Mother's Day with flowers, chocolates, and gifts, but the least we can do for Pop is to get him a stylish and artistic card that's had some thought, talent, and skill applied to it.
We've gathered together five of our favourite cards that are bound to bring a smile to Father's face.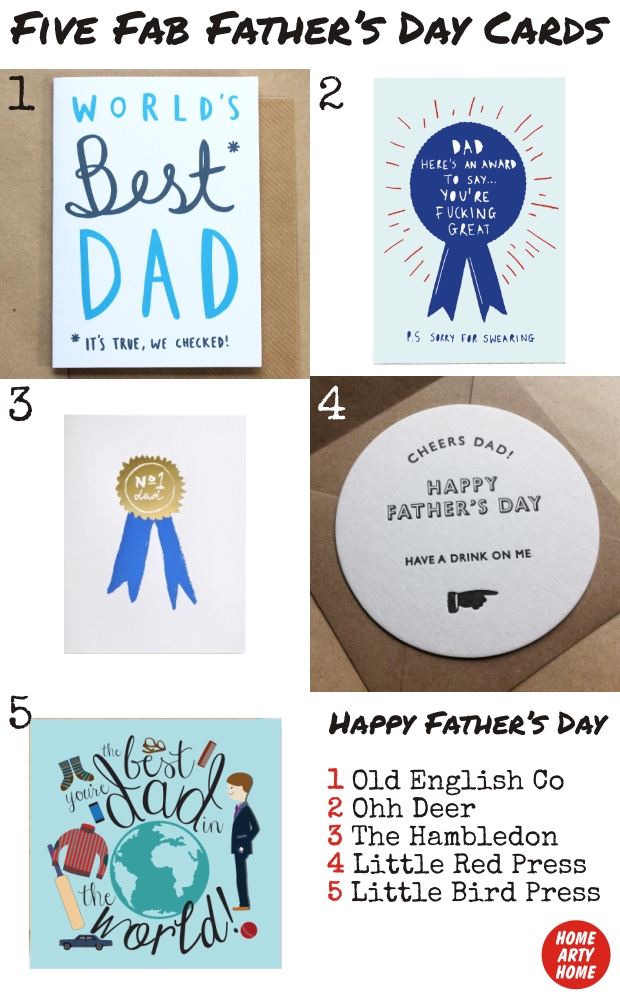 1. Old English Co World's Best Dad Father's Day Card £2.95
2. Ohh Deer Sorry For Swearing Dad Card£2.50
3. The Hambledon No. 1 Dad Rosette Card £4.25
4. Little Red Press Letterpress Beer Mat Card £2.50
5. Little Bird Press 'Best Dad In The World' Father's Day Card £2.50