With the new year comes new plans, ideas, and inspiration, which can often be quickly forgotten unless documented.
Thumbing notes into our phones may be a practical option but nothing beats a physical notebook to transcribe our brainwaves, so we might as well use a stylish one whilst we're at it.
Here's our selection of nine natty notebooks to inspire your next big idea.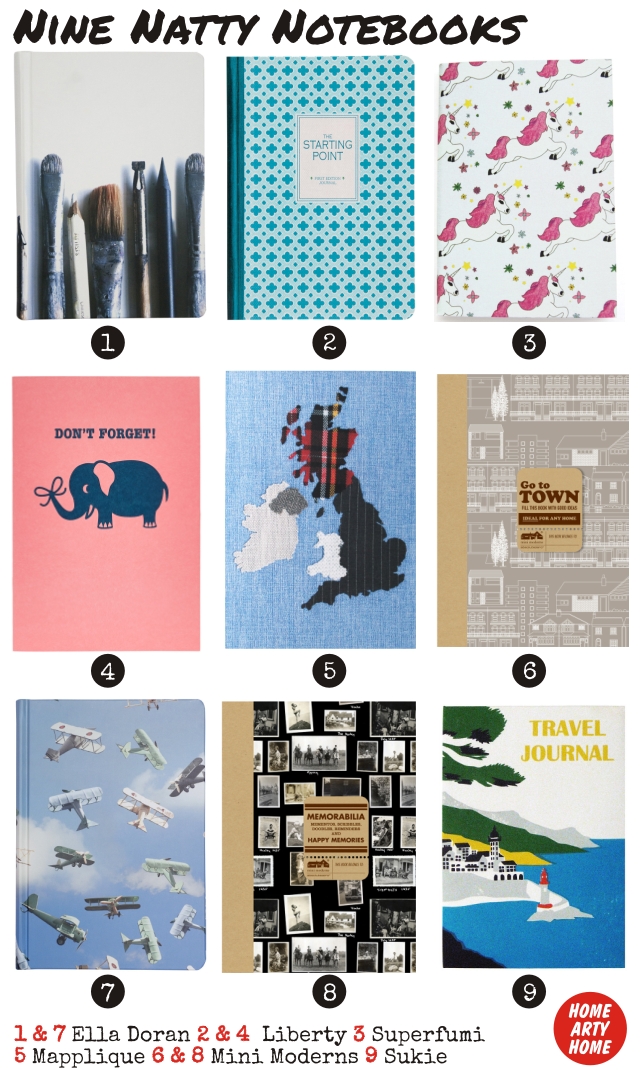 1. & 7. Ella Doran Artist's Tools & Flying Aeroplanes notebooks £8.50 to £10
2. & 4. Liberty London  The Starting Point notebook £12.95 The Starting Point notebook £6.95
3. Superfumi Unicorns mini notebook £3.50
5. Mapplique British Isles notebook £7
6. & 8. Minis Moderns Memorabilia Notebook £4 Go To Town Notebook £4
9. Sukie Lighthouse Travel Journal notebook £12
Which notebook inspires you to jot down your great ideas?