It takes skill and thoughtful design to take traditional elements and transform them into something contemporary.
When you initially hear or read the words "quilted", "velvet", and "hexagons", you'd be forgiven for conjuring up the image of a run-down bed-and-breakfast floral patchwork blanket, but not so in the capable hands of Kirkby Design.
Part of Romo Fabrics, Kirkby have produced a new upholstery fabric called "Cloud" that's modern yet retro at the same time – but retro in a futuristic way, if that makes sense? I can imagine these pieces of furniture, upholstered in Cloud, featuring on the sets of Stanley Kubrick's 2001: A Space Odyssey or the James Caan 1975 sci-fi film Rollerball.
Adding subtle pattern to a room, it has a stain repellent finish and comes in 28 colours.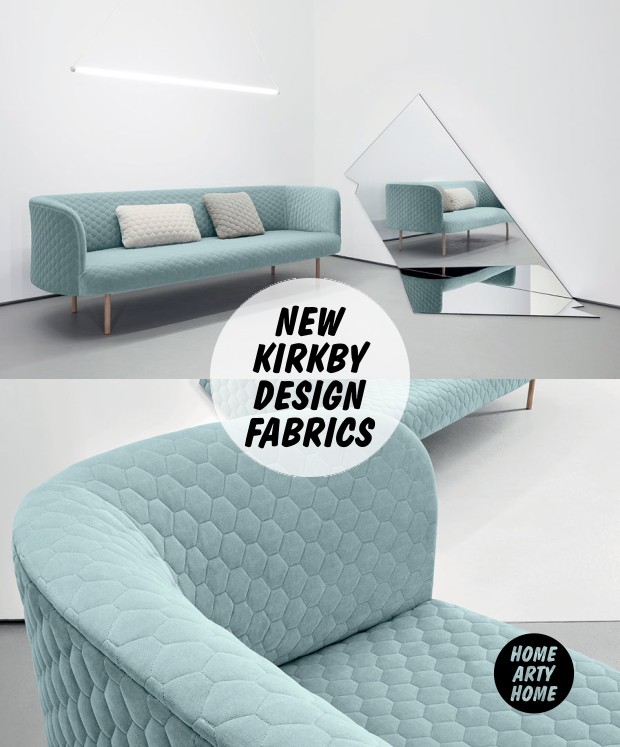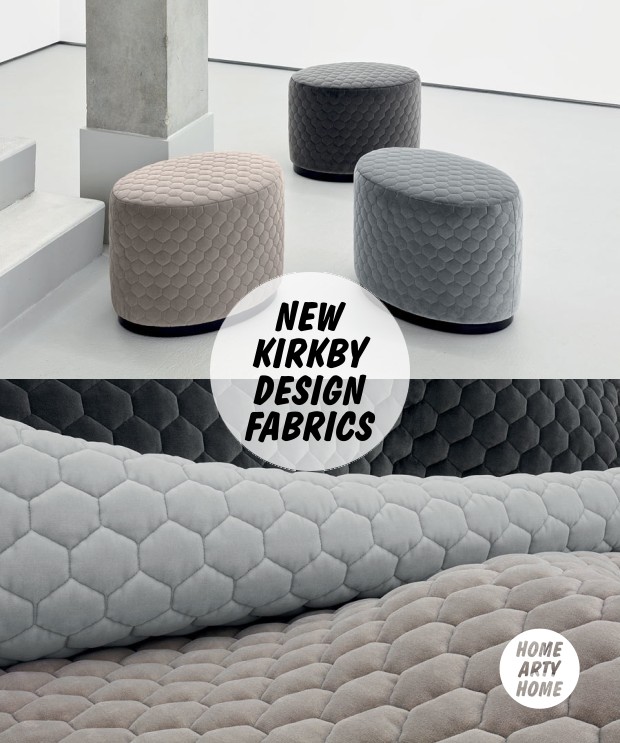 As well as Cloud, Kirkby have released another new collection called "Geo", a group of woven geometrics and Mid-Century inspired lines.
Like a 1950s illustration of a linen-style fabric, "Wire Reversible", for that is it's name, is a soft chenille available in 14 colours choices, and the graph-paper style grid of "Window" comes in 11 colourways.
Prices range from £70 to £125 per metre depending on which fabric catches your eye.
Find out more at the Kirkby Design website.