To celebrate (or mourn) the final season of Mad Men, which starts tonight on Sky Atlantic, we're taking a look at art prints inspired by the show.
We've been sucked in to the 1960's world of SC&P and can't wait to see how the creators will bring the show to a close (although we'll have to wait until next year for Part Two of the final season), and what the real deal is with Bob Benson.
At the same time, we'll miss our forays into the heady and intriguing advertising agency when it comes to an end, so we're looking at Mad Men-inspired art prints that we can bring into the home as a pleasant reminder of the show.
Our selection of art is distinctly Joan-centric as she is our absolute favourite character (we can only but hope for a Joan spin-off), but there's also a cameo from Betty Francis (our second favourite) and, of course, Don.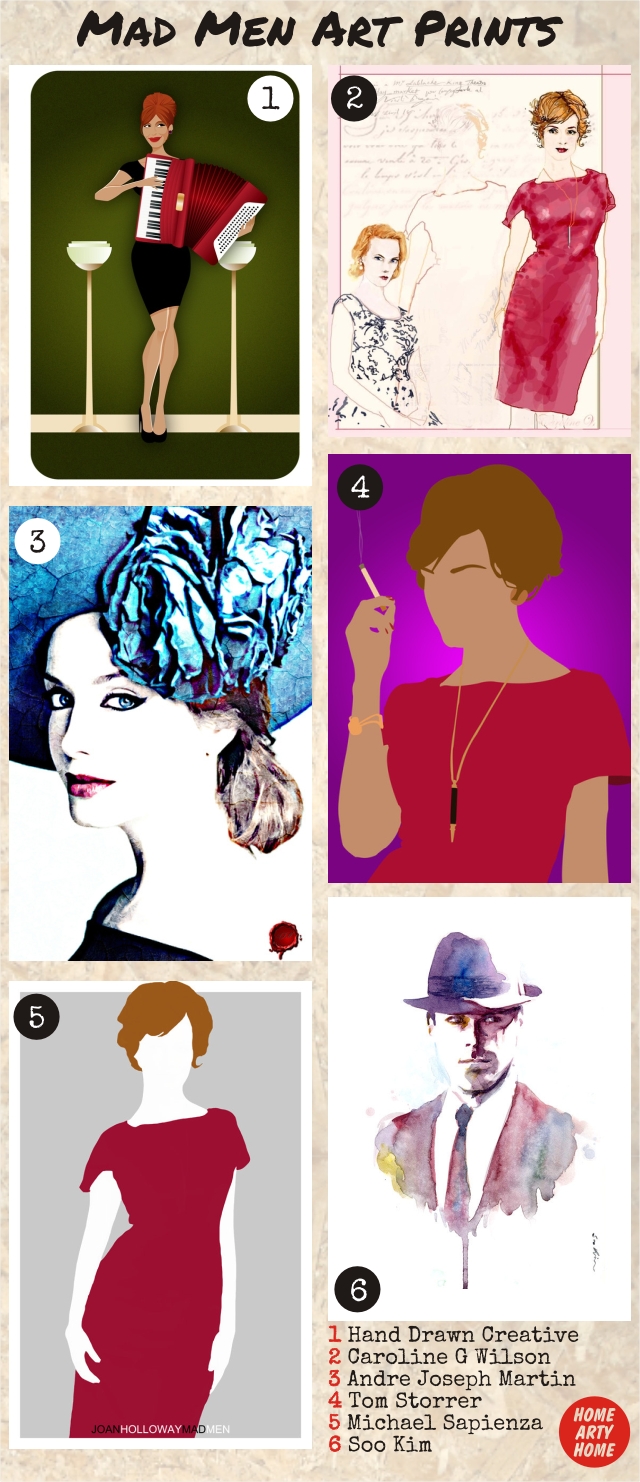 1. Hand Drawn Creative
2. Caroline G Wilson
3. Andre Joseph Martin
4. Tom Storrer
5. Michael Sapienza
6. Soo Kim