Mother's Day is almost upon us so, if you haven't done so yet, it's time to order your card to keep Mum happy! If you're posting it, don't forget that Mother's Day is THIS SUNDAY!
Rather than getting any old card, show some care by choosing something more individual and unique, like Mum!
Here's a selection of our favourite Mother's Day cards from independent stores & designers, sure to make Mum smile.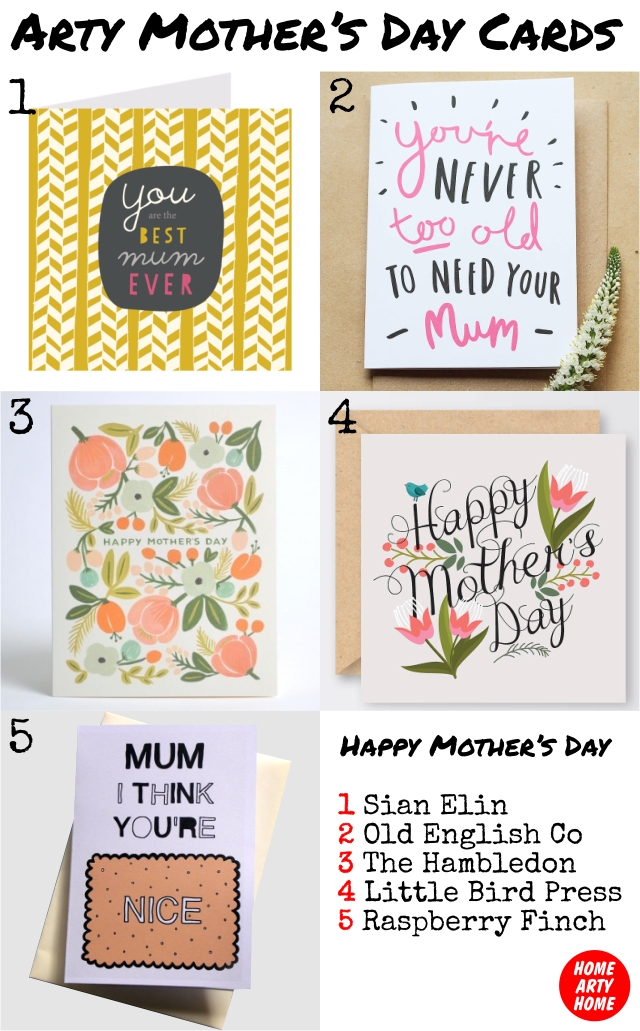 1. Sian Elin You Are The Best Mum Ever Card £2.50
2. Old English Co You're Never Too Old To Need Your Mum £2.95
3. The Hambledon Blooming Mother's Day Card £3.50
4. Little Bird Press Floral Happy Mother's Day Card £2.50
5. Raspberry Finch Mum I Think You're Nice £2.50