Easter egg hunts and cute fluffy bunnies are the standard symbols of Easter, particularly for homes with children, but it doesn't have to be quite so twee and frilly.
If the thought of pallid pastels fills you with dread, beef up your Easter table with tough bunnies in bold colours on contemporary accessories.
From graffiti and tattoos to illustrated place settings, take a look at our selection of modern rabbits for a stylish Easter table.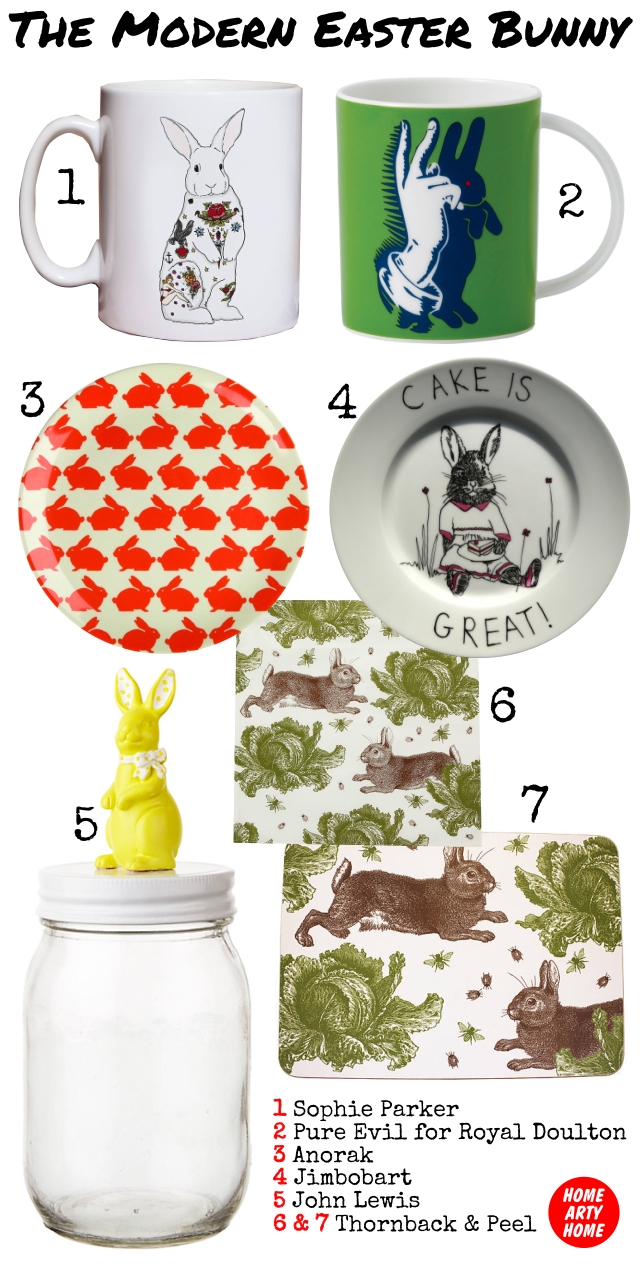 1. Sophie Parker Tattoo Bunny Mug £10
2. Pure Evil for Royal Doulton Shadow Bunny Mug £18
3. Anorak Melamine Plate £4.50
4. Jimbobart Cake is Great Hand-painted Side Plate £50
5. John Lewis Bunny Storage Jar £6
6. Thornback & Peel Set of 4 Cotton & Linen Napkins £40
7. Thornback & Peel Set of 4 Placemats £42