There's no material quite as distinctive as the glued wood with multiple names: chipboard, smartply, particle board, or oriented strand board (OSB). Used primarily behind the scenes of a build, its unique nature has been put to decorative use by creative businesses and practices who want to bring this unsung hero to the fore.
Home Arty Home loves the random texture and pattern that adds warmth to a space and Twitter followers may have noticed we use it as our Twitter profile background. It's a material that some might struggle to imagine as part of a design scheme but we hope these images in the gallery above, along with the images below, will go some way to displaying its charms.
Whether it's used "as is", with a clear varnish to protect it, or burnished with darker lacquers to add a warmer tone, chip board can be transformed to resemble a mineral with white or dark paint. Take a look at the interiors of the Aesop stores in Japan or the Nest House designed by No.555 – the white paint and black stain gives chipboard the visual quality of marble at first glance, a clever effect without the coldness that normally accompanies stone.
Pull & Bear mix various pale woods, including chipboard, in their new store fit-out (including the latest UK branch in Brighton), and if you love the look, but prefer a more clinical finish, Stone Source have created a printed porcelain tile that looks exactly like chipboard.
A panel of chipboard, either natural or painted white, would make an ideal gallery wall, perfect for a temporary space or rented accommodation where you're unable to bash nails into the walls. Lean or suspend a large sheet of chipboard to attach framed artwork to, or join two sheets with hinges for a freestanding corner display, all without losing your deposit.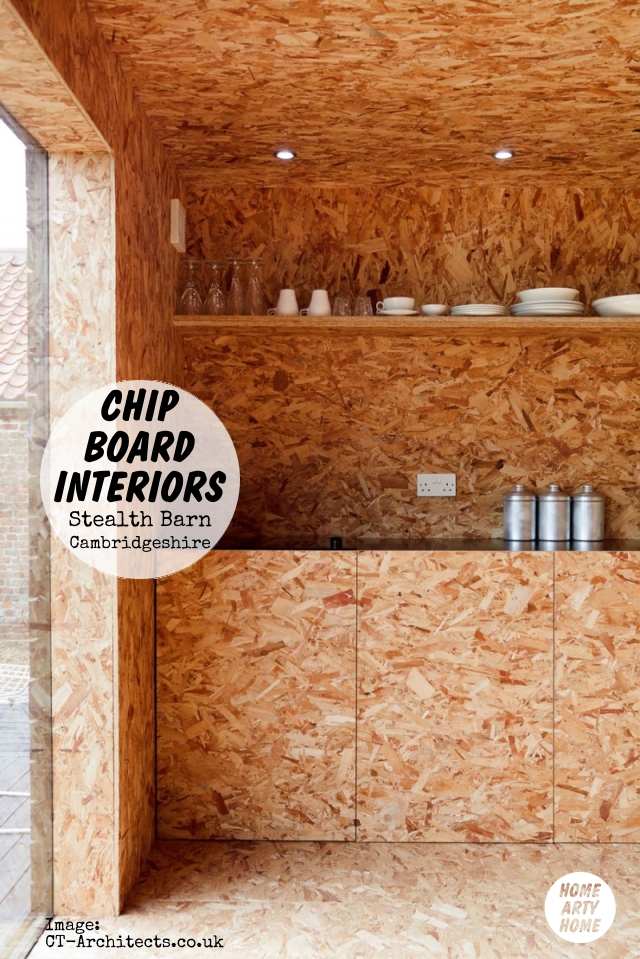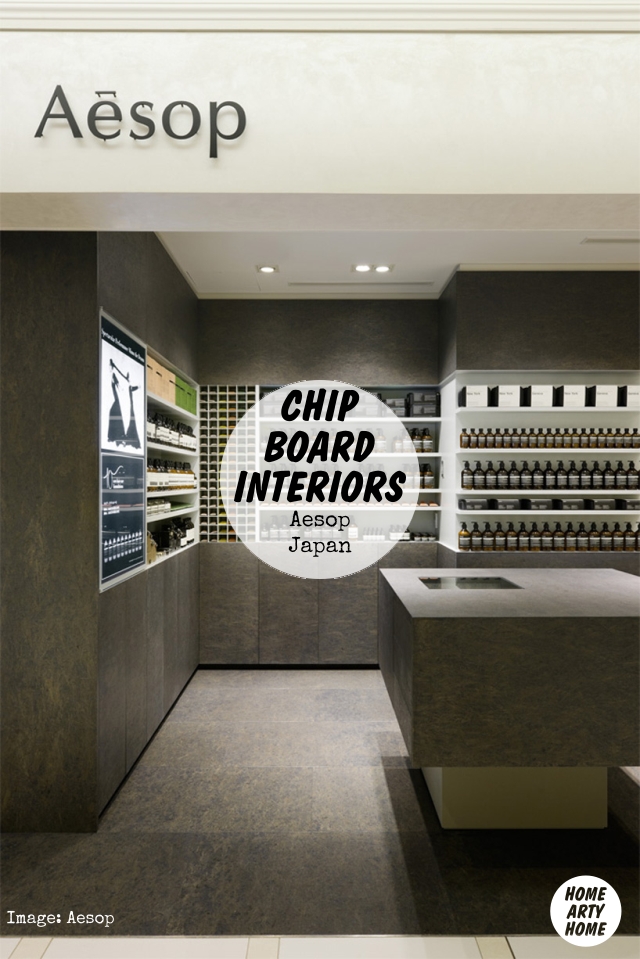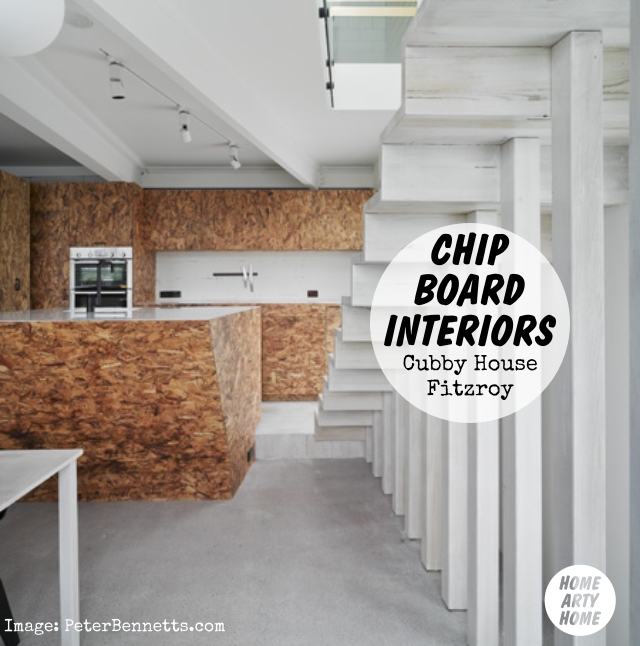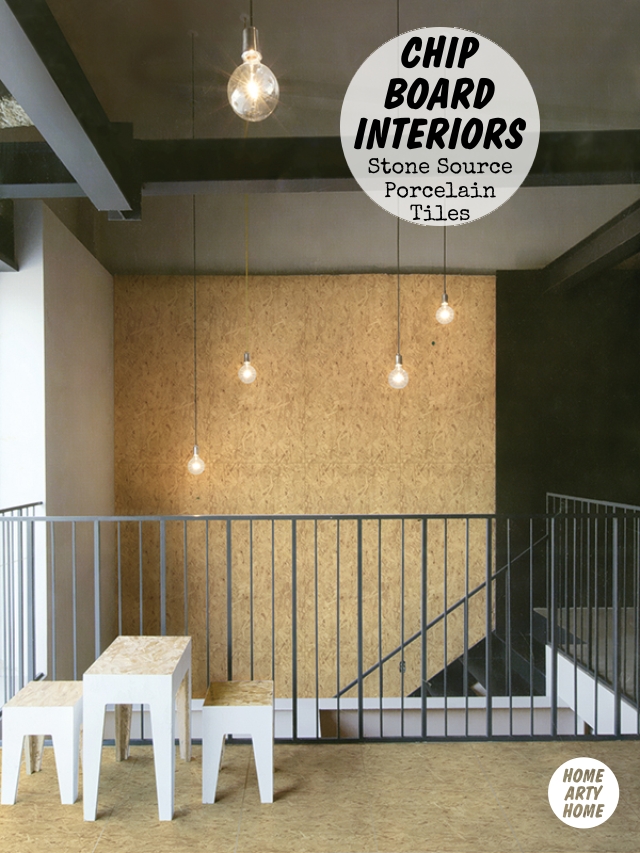 Links: Suppa / St Francis St / Aesop / Cubby House photographed by Peter Bennetts / MYZ Nest House by No.555 / Pull & Bear / Carl Turner Architects / Stone Source
Discover more OSB inspiration in our Pinterest Chip Board.