The name Old English Company belies the contemporary nature of the stylish art prints produced by this exciting London-based brand. Despite the name, Old English Company is relatively young, having started up at the end of 2012.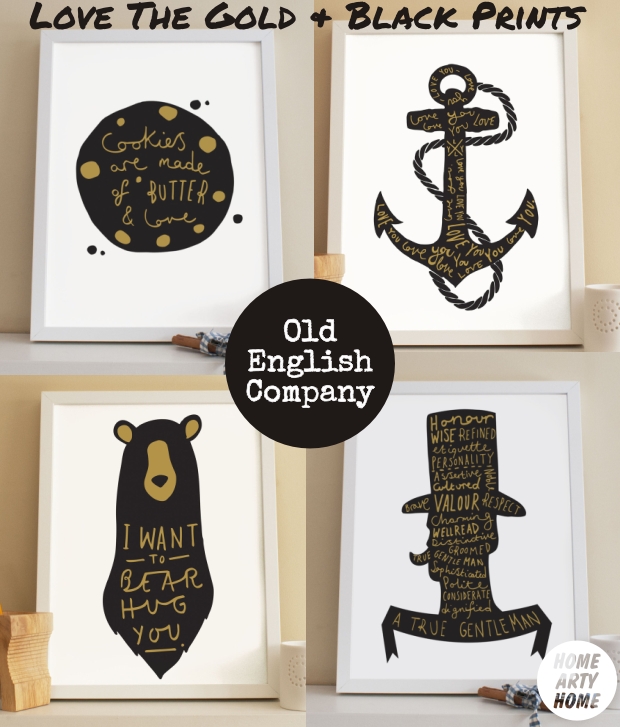 Ben Treanor was a senior designer at Waterstones who established Old English Company as a side project, but it quickly transpired that Ben had to give his brainchild full-time attention.
"It started off as an outlet for my drawing and creativity" says Ben, "but with the popularity of the prints, it became a business".
Old English Company's range has expanded to include a wide range of art prints, greetings cards, and tea towels, and all items are printed, made, and finished in Great Britain. As well as being available to purchase online at Etsy, Not on the High Street, and their own website, Old English Company aims to expand their physical reach in 2014 to add more shops to their existing stockists in the USA, Canada, France, South Korea, New Zealand and the UK, including Waterstones.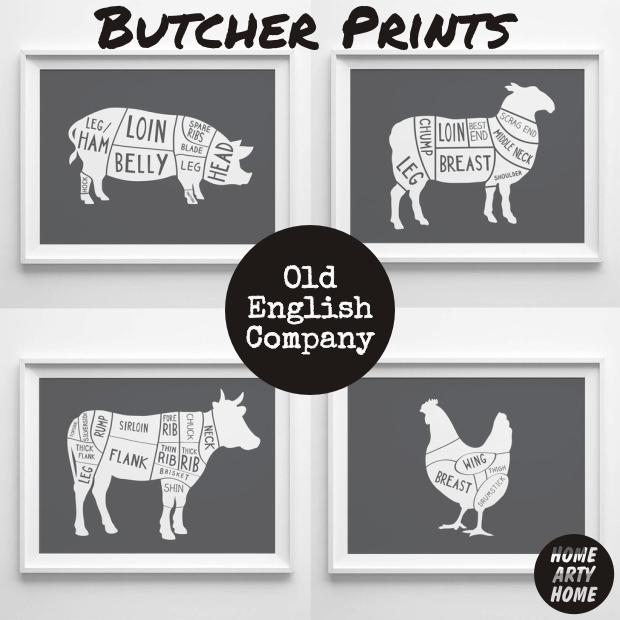 Home Arty Home loves Old English Company's hand-illustrated style, that's simultaneously crisp & graphic whilst warm & hand-made (not an easy balancing act to pull off!).
The prints are available in a range of colours that would suit any interior, from sharp black and gold, to softer pinks and greens.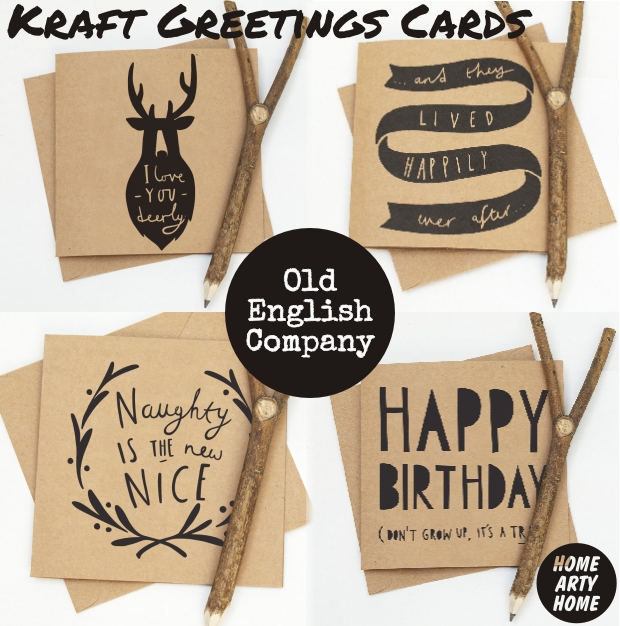 Recently, Old English Company collaborated with Brooklyn-based store West Elm to create a limited-edition tote bag and launch-party invites, featuring Ben's signature style. which marked the London store launch on the 5th of December 2013,
"West Elm contacted me through Etsy and wanted to know if I would create illustrations for their new London store. They were great to work with and we ended up with a fantastic looking tote bag."
The tote bag was a free giveaway to the first 300 shoppers and the stylish gold-printed wooden invite was sent to press.  "Our customers are as passionate about supporting artists in their local communities as we are at West Elm," said Jim Brett, President of West Elm. "We're excited to partner with local artists to celebrate our opening."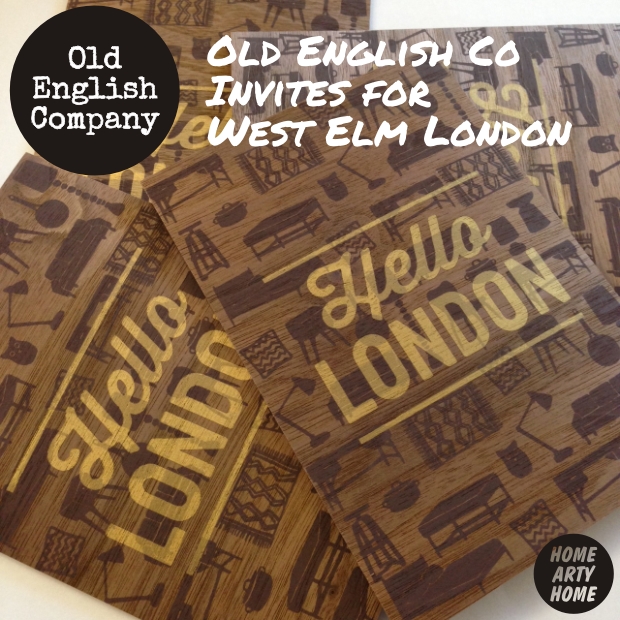 Old English Company offer a high level of personalisation with many prints able to be customised with names and dates to mark weddings and birthdays. A new range of wedding stationery is on the way soon, in response to customer requests.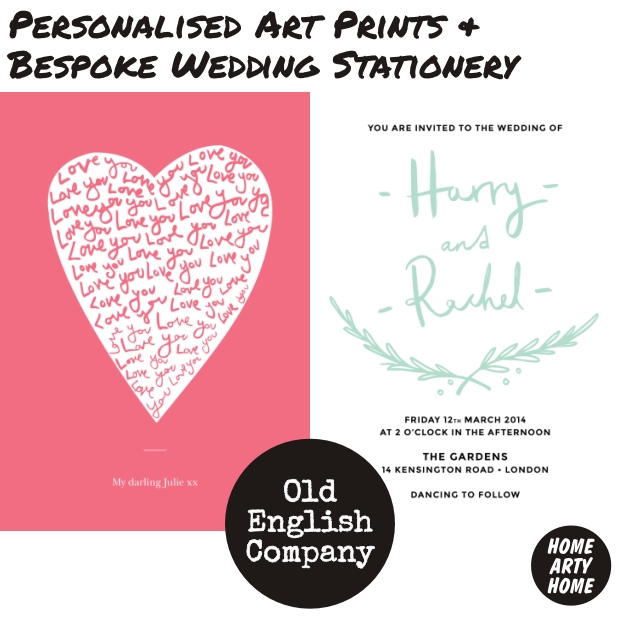 "It's a great feeling to know that your work is in people homes, or given as gifts. It's lovely to know that some people received an Old English Company print or tea towel this Christmas as a gift!"
We're sure that many more people will be receiving Old English Company prints as gifts (for others or themselves!) and look forward to keeping an eye on this impressive growing company and their future pieces.
We've featured some of our personal favourite prints here but there are plenty more delights to discover at the Old English Company website or their Etsy shop.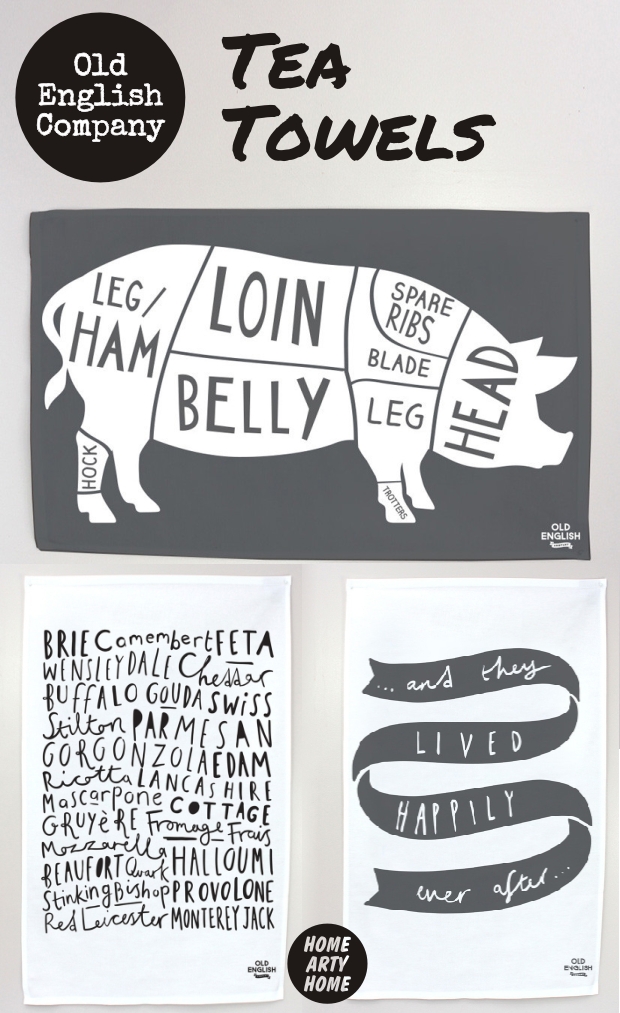 Which items are your personal favourites?
We love the Black & gold prints, what colour would you select?