It's time for a 2015 recap of Home Arty Home posts so far. It's only the second year of Home Arty Home since launching on the 1st of January 2014 and there's some exciting news about the blog I can't wait to share with you in August!
There's been some changes this year, I've changed the blogging schedule from three times a week to twice a week which has proved far more manageable alongside my work and other projects and, as a previously part-time contributor, I've now taken over all the blogging full-time which is exciting and looking like it's going to get some recognition (more about that in August!)
Since the launch, the site has always been about spotlighting new and emerging artists and designers alongside great work from established brands and 2015 has already proved to be a creative and stylish year so far. I"ve collated all the posts from the past six months below for a 2015 recap and a chance to reflect on the art and design featured to date before we see what creative work will catch our eye over the final six months of the year.
2015 has seen Home Arty Home get up close with online stores including Lime Lace and Made in These Isles, previews of brands to watch at trade shows Home London and Pulse, profiles of creatives such as Standard Designs, and a look at emerging trends and ongoing themes such as statues, wireframe, brutalism, dripped and dipped Paint, and even patisserie!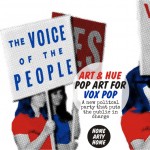 In the run up to the general election back in May, Home Arty Home delved into the murky world of Westminster politics with a look at politicians' kitchens, rosettes, and pop art for a new independent political party called Vox Pop which aims to remove career politicians and put us, the public, in charge of government.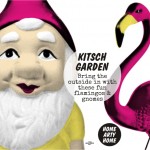 We've put the flamingo trend into proper perspective for British homes (it's not about tropical palm trees, it's all about garden kitsch!) and featured new work from Home Arty Home favourites, old and new, including Mini Moderns, Old English Co, Art & Hue, Liberty London, Winter's Moon, Royal Doulton, Mappliqué, Chisel & Mouse, and many more.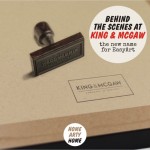 Home Arty Home even had a day out for our first ever site-visit with camera to King & McGaw, the art company formerly known as Easyart, to snap pics of their art printing and framing operation at their Sussex workshops – plus images of the King & McGaw pop-up gallery in Soho, London, which featured the limited-edition prints of Galerie Mourlot, premiered right here on Home Arty Home .
There's much more besides that has been featured and written about and you can click on the images below to see the posts so far this year (by the way, if you want to see all of last year's news at a glance, take a look at the 2014 recap).
If you want to make sure you never miss a post, follow on Twitter, Facebook, Pinterest, and Instagram, or you can subscribe to the mailing list for a monthly round-up delivered to your inbox.
Right, time for a glass of something sparkling to mark the six-month mark and then back to normal service from the next post (until the end of the year of course when Home Arty Home hits the two-year mark!)
Cheers!