Decor, Featured, Features, Home, Home Arty Home, Homewares, New Art, Prints, Themes, Trend
Wired for Style! Wireframe Art, Furniture, & Interior Accessories
Sometimes a certain style goes beyond a "trend" and becomes a go-to staple, such as marble in kitchens or wireframe home accessories.
The clean lines of items that look like wire sculptures can add contemporary shape and pattern to a space but with a transparency that feels uncluttered – when you can see through a wire table or stool, the room looks and feels bigger.
Wire storage baskets and boxes are a stylish way to keep things in order yet see where everything is at a glance, and wire pendant lampshades are almost cartoon line-drawings of regular shades which brings whimsy to a space.
Steer clear of chicken wire accessories, unless you have a particularly rustic space, and opt for the graphic shapes of geometric and symmetrical items.
Like early computer 3-D wireframe renderings or taking a very stylish pencil line for a walk on a blank page, here's Home Arty Home's picks of items wired for style.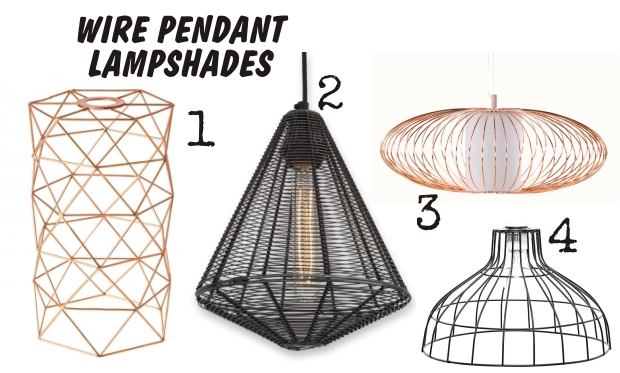 Wire Pendants: 1. Oliver Bonas 2. Lime Lace 3. Made.com 4. Urban Outfitters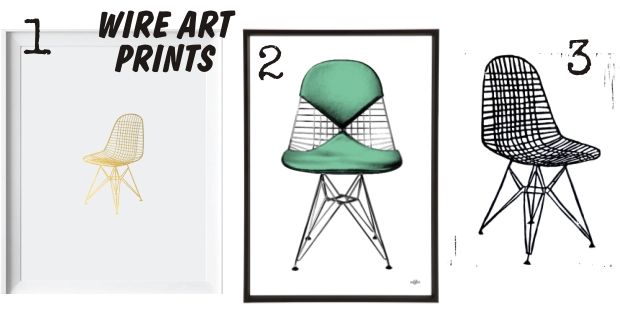 Wire Art Prints: Eames' Wire Chair interpreted by 1. Uyeno Miyoshi's Gold Foil Print 2. Art & Hue's Graphic Pop Art 3. Perla Anne's Linoprint


Wire Tabletop Accessories: 1. Marks and Spencer 2. Oliver Bonas 3. Marks and Spencer 4. Oliver Bonas 5. Marks and Spencer 6. Oliver Bonas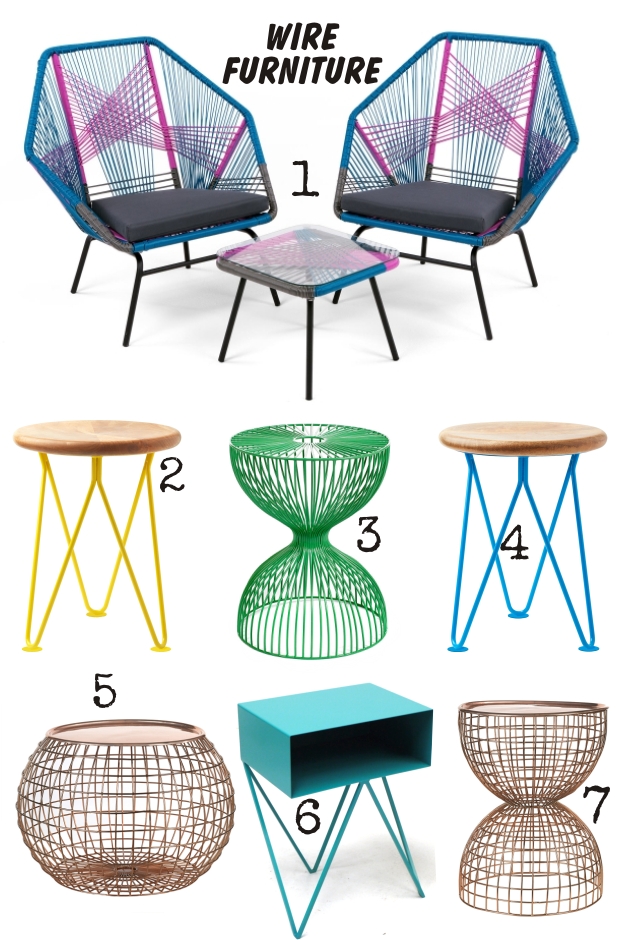 Wire Furniture – Chairs: 1. Made.com Stools: 2. Toast 3. Amara 4. Toast Side Tables: 5. Amara 6. And New 7. Amara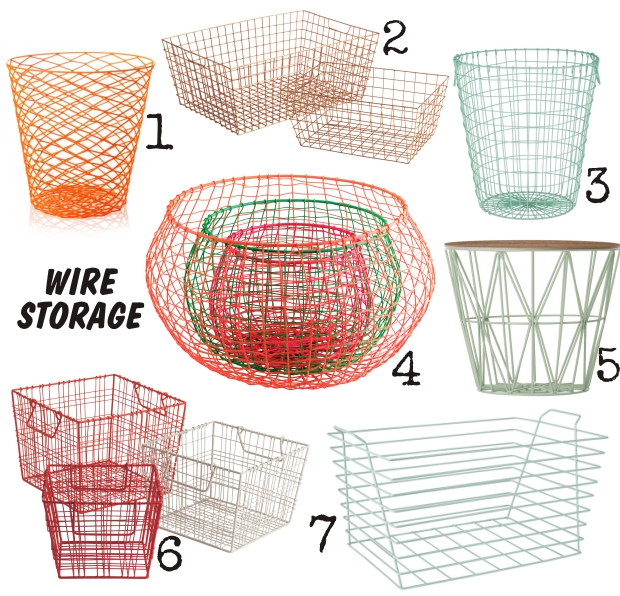 Wire Storage: 1. Oliver Bonas 2. Habitat 3. John Lewis 4. Habitat 5. Ferm Living 6. Habitat 7. John Lewis