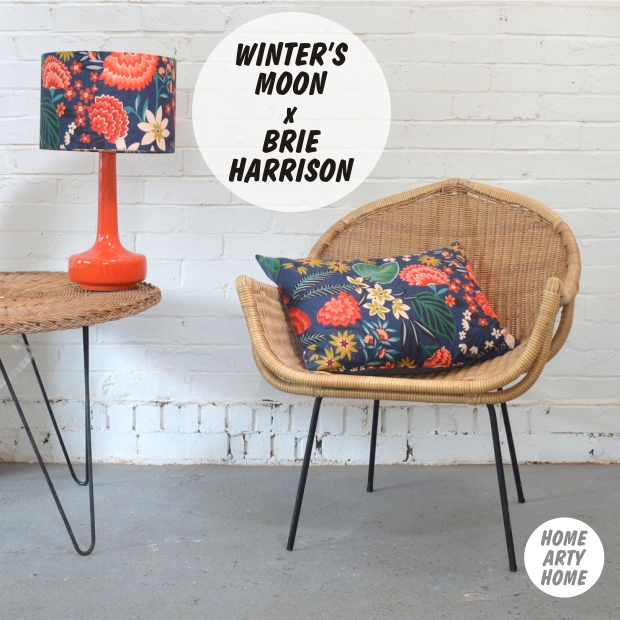 Home Arty Home previously featured the wonderful Winter's Moon and their range of new vintage-inspired furniture back in March. For me, one of the stand-out fabric prints was created by illustrator Brie Harrison and she's got together with Winter's Moon again to collaborate on a new vibrant design called Carnation.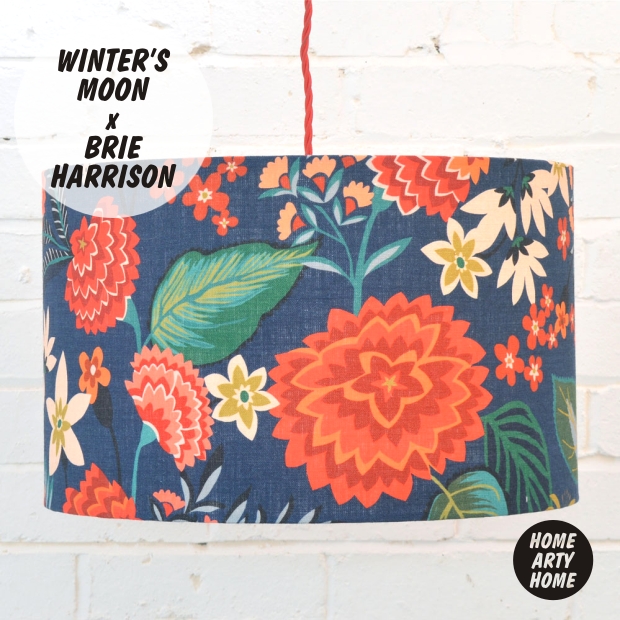 This new and exclusive collection by the East London designer and illustrator features the large, lush design of over-sized florals in vivid coral and jade green on a beautiful inky blue background.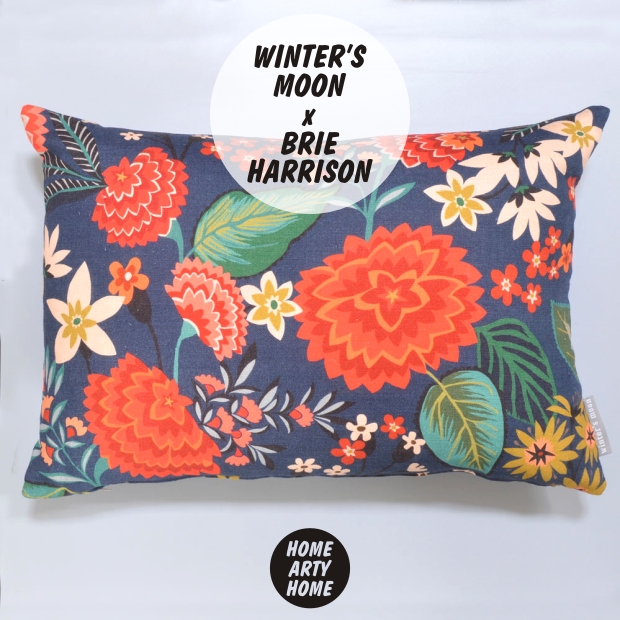 Printed in England on an upholstery-weight linen-mix, Carnation is available in cushions, small and large lampshades, bell bottom lamps, and upholstered vintage cocktail chairs. The fabric is also available to by the metre for any interiors or craft projects at £60 per metre.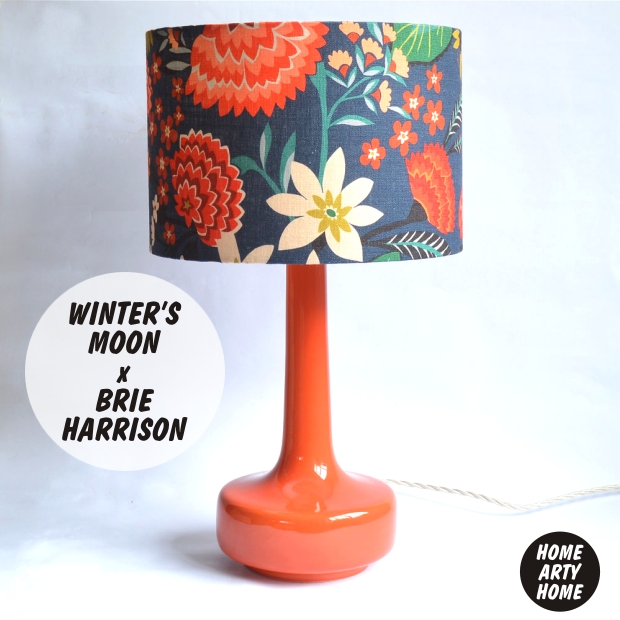 Here's a selection of goods clad in Nasturtium below, the first collaboration between Brie Harrison & Winter's Moon, which caught my eye back in March – love the retro feel of these new prints which, on first inspection, appear to be vintage.
As well as all the wonderful products available from the Winter's Moon website, both of Brie Harrison's fabric designs would look great stetched over a blank canvas for an instant hit of punchy art.
Visit Winter's Moon to discover more.