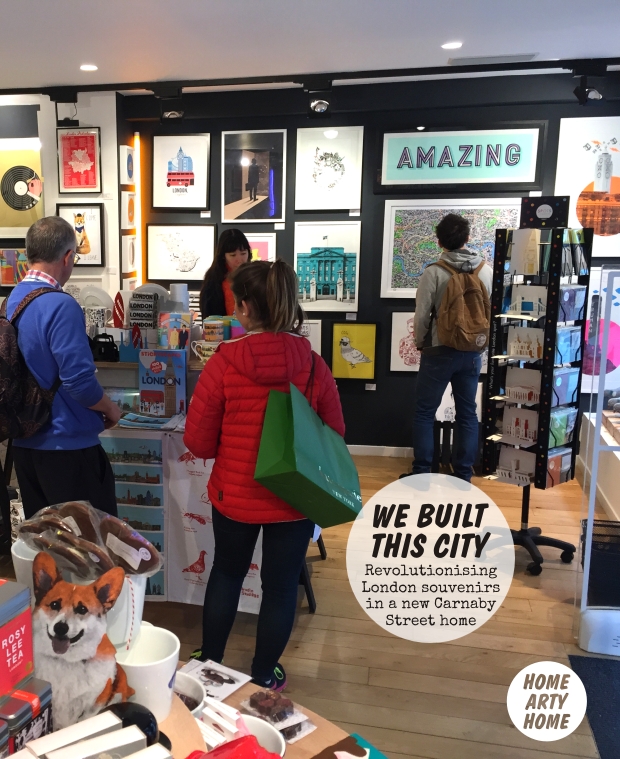 Time flies. It seems like only yesterday we all got behind the London Olympics (once the Queen uttered "Good Evening Mr Bond") yet, with the opening ceremony of the Rio Olympics taking place tonight, it's dawned on me that a full four years have flashed by.
So much has happened since the London Olympics that it's hard to remember the exuberant pride and patriotism that the country felt during the successfully-organised games, but that doesn't mean we can't celebrate the capital city year round.
Thanks to We Built This City on Carnaby Street, you can discover contemporary art and design from independent creatives which will inject some London love into your home. A mix of city-focused and royal goods, you're sure to find something to spruce up your pad and add a hit of stylish design.
Regular readers may remember that Home Arty Home featured We Built This City previously but they've since moved location – they're still revolutionising souvenirs on Carnaby Street but a bit further up at number 46.
The new shopfront has been colourfully designed by Saatchi-gallery artist Rugman, also known as Rum Knuckles, whose work is available to buy in We Built This City, alongside many other artists and designers including Bold & Noble, Art & Hue, Rude, LucyLovesThis, Kristjana S Williams, Heretic Studio, and Supermundane, to name a very few.
Like Georgy girl, swing your arms down Carnaby Street to see the new shop.