#ShopTalk, Art & Design, Decor, Features, Home, Home Arty Home, Homewares, Kitchen, New Art, Offline, Paper Goods, Prints, Profile, Stores, Wide World
Revolutionising London souvenirs at We Built This City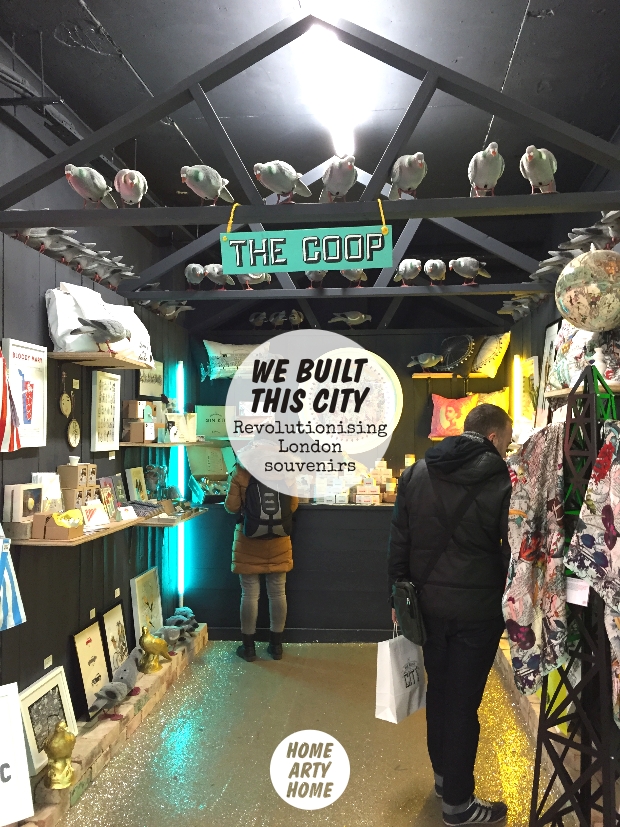 Since the 1960s, Carnaby Street has firmly established itself as a hot spot for hipsters and tourists alike. The early days saw a burgeoning mod fashion scene that created the concept of fast fashion, but the street quickly became a victim of its own success when the tacky souvenir shops moved in to service overseas visitors looking to take home a piece of London.
In recent years however the street has regained its cachet with large fashion brands wanting to move into the area yet Carnaby was missing the independent spirit that was at the birth of the phenomenon.
Step forward We Built This City. This fresh boutique has all bases covered as it's an independent store and it stocks London souvenirs but with a stylish twist – all the art and items on sale are by independent artists & designers who bring a contemporary edge to London landmarks.
Home Arty Home loves the concept as well as the great work on display. A lot of my favourite artists and designers have work on display in the store including Bold & Noble, Art & Hue, Victoria Eggs, Oscar Francis, Jimbobart, Crispin Finn, Melody Rose, and many more.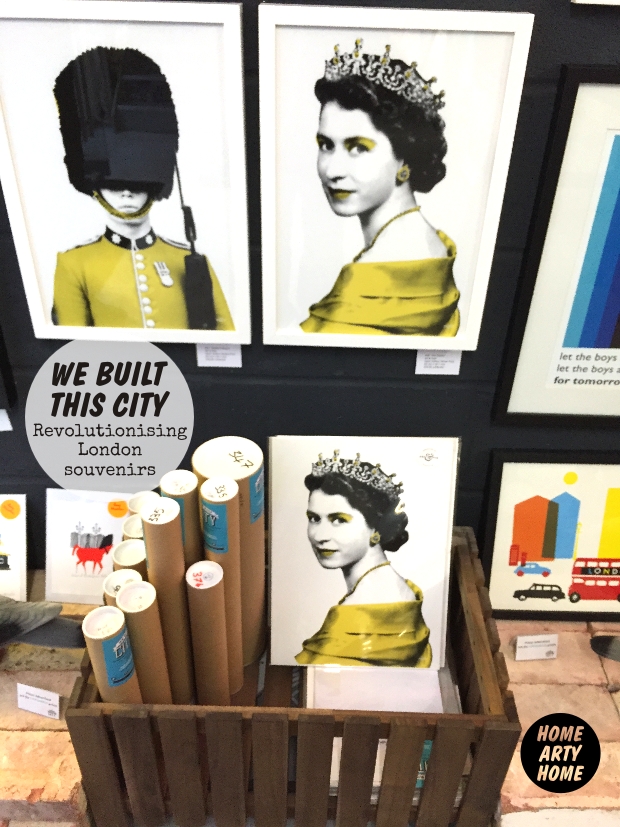 The brainchild of Alice Mayor, We Built This City started as a pop-up shop back in December 2014 before setting up permanent home in the current space at 56 Carnaby Street, just off Beak Street. The store sells artwork and products from over 300 homegrown creatives, supporting talented artists, designers & makers by giving them a platform to reach an otherwise untapped audience in a central London location.
Offering everything from limited edition art prints to highly original pieces of London-inspired jewellery, homewares, stationery (and of course British tea!) every product in the store has a creative nod to the city.
Quite rightly, the response to the store has been positive, winning the praise of the thousands of visitors that visit as well as awards – Time Out recently declared We Built This City to be the "Best Shop in Soho" and the store also picked up "Best Independent Lifestyle Retailer" at the Dot London awards.
With plans to expand in 2016 as well as launch an online shop, next time you're looking for a hit of swinging London cool, make sure to visit We Built This City at 56 Carnaby Street and take a stylish slice of the capital home with you.