With the release of the new Mod Hair pop art collection by Art & Hue, Home Arty Home takes a look at the king of 1960s modernism that should take his fair share of credit for literally shaping the decade.
It's a widely held view that the 1960s was one of the most stylish decades in history – fashion, music, architecture, and interiors all left their mark and are still inspiring us today.
An era of cultural change and social upheaval, it's a decade that changed the world. The "youthquake" of teenagers discovering their voice led to heady and fast progress in music and fashion, and if The Beatles kick-started the music revolution, and Mary Quant fashion, then there's only one name that should be acknowledged when it comes to hair: Vidal Sassoon.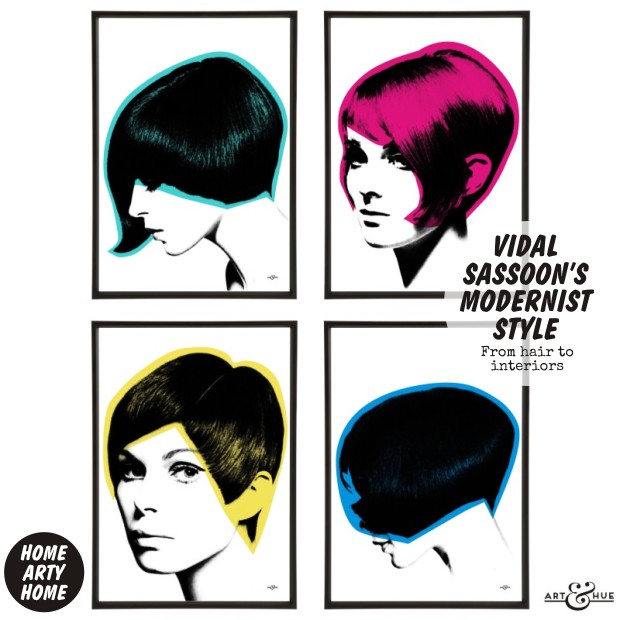 The first fully-blown celebrity hairdresser, Vidal opened his first salon in London in 1954 and went on to help define the look of the 1960s with his geometric bobs and pixie crops that made icons of models, actresses and designers, such as Nancy Kwan, Mary Quant, Grace Coddington, Danae Brooke, Jeanne Roland, Peggy Moffitt and Mia Farrow, to name a few. Vidal Sassoon even gets mentioned a couple of times in the film "Rosemary's Baby" for Mia's new haircut.
Prior to Vidal's sharp bobs and modernist cuts, it was expected that women would spend hours having their hair cut, set, and styled during their weekly vital salon visits.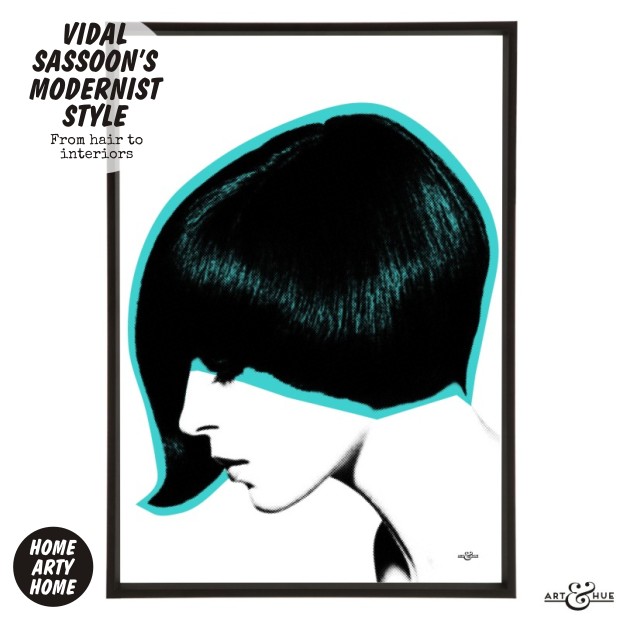 A modernist revolutionary, with his inventions of the 60s bobs, geometric crops, and the five-point cut, women were liberated from the traditional time-consuming ritual of dressing hair – with a mod haircut they could wash & go with their minimalist style falling perfectly into place.
With their sharp short cuts that indicated they were free to spend their time on their life and not their hair, the Mod girls of Carnaby Street and the King's Road adopted the hairstyles which complemented their minimalist wardrobe and Mod boyfriends, as well as enabling hair to look good even after a windswept jaunt on a Vespa or Lambretta.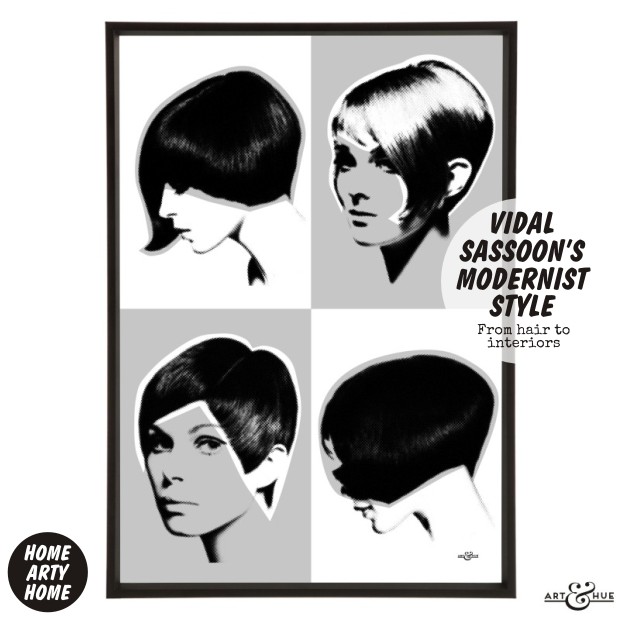 It's no real surprise to note that his homes were equally modernist and minimal, filled with iconic shapes and, in the case of his California home, the building itself was iconic.
Following the growing global success of his range of hair products, Vidal moved to America and ended up in the beautifully-designed architecture of Richard Neutra, photographed in 2011, before Sassoon's death in 2012, by Julius Shulman for Architectural Digest. With Eero Saarinen Tulip chairs and a Mies Van Der Rohe Barcelona couch, Vidal, and his wife Ronnie, created stylish interiors that spoke to the heritage of the building yet look like a home to enjoy life in.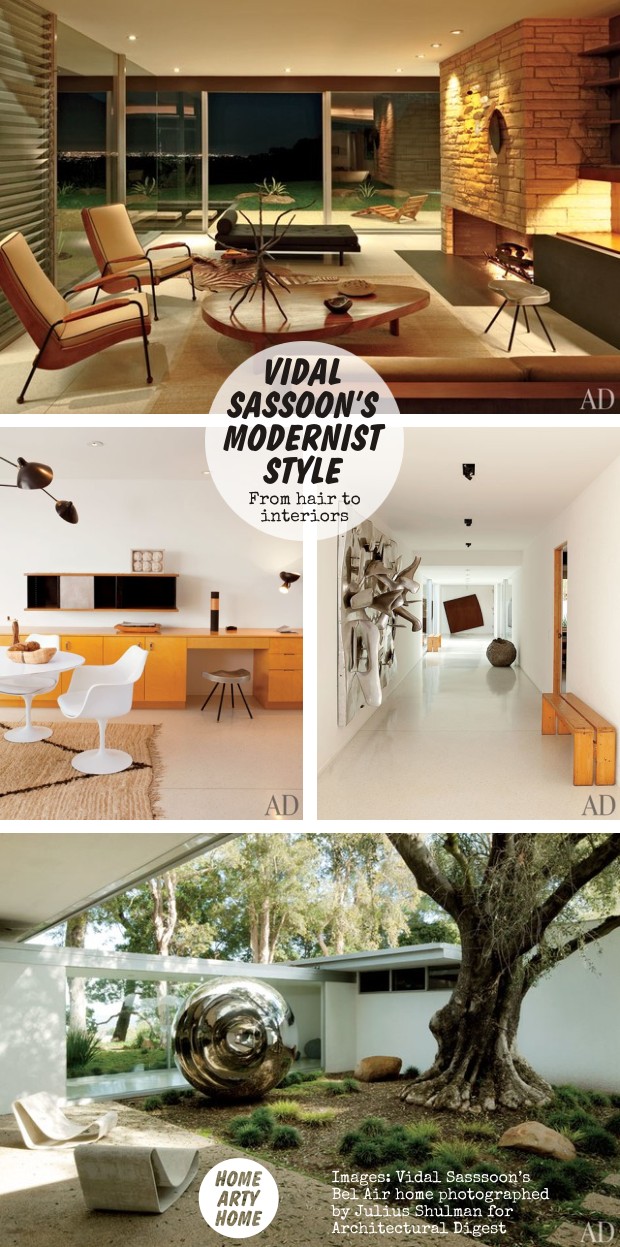 Equally, their London home, photographed by Luke White for The Telegraph in 2012, demonstrate a modernist approach to traditional British room proportions, keeping the interiors minimal with each piece carefully edited to create an open and contemporary feel, all whilst again feeling like a space to be lived in and enjoyed. There's inspiration to be taken from both homes for our own living spaces, such as the restrained palette to the mix of materials and textures.
There are no images more quintessentially 1960s than the photographs taken by Vic Singh of the sharp and minimalist hairstyles created by Vidal Sassoon at the time.
An official collaboration with Rex Shutterstock, Art & Hue has transformed the iconic photographs into stylish pop art prints, available in a choice of 17 colours and three sizes. The Mod Hair pop art collection by Art & Hue is printed on 310gsm fine art archival matte paper, made from 100% cotton, using pigment inks which last several lifetimes.
Visit artandhue.com/modhair/ to see the full collection.