In a departure from our regular #HashtagFridays, we're staying north of the border this week following our features on Mappliqué's Scottish Cushions & Edinburgh-based blogs The Copperline & The Property Files.
With the Commonwealth Games properly underway in Glasgow, we're wrapping up our week of Scottish features today with a look at stylish home art and accessories.
From clever clocks in Harris Tweed (how amazing is the grey one? immediately on the "must-have" list!) to stylish cushions and mugs, here's our pick of Scotland-inspired goods for the home.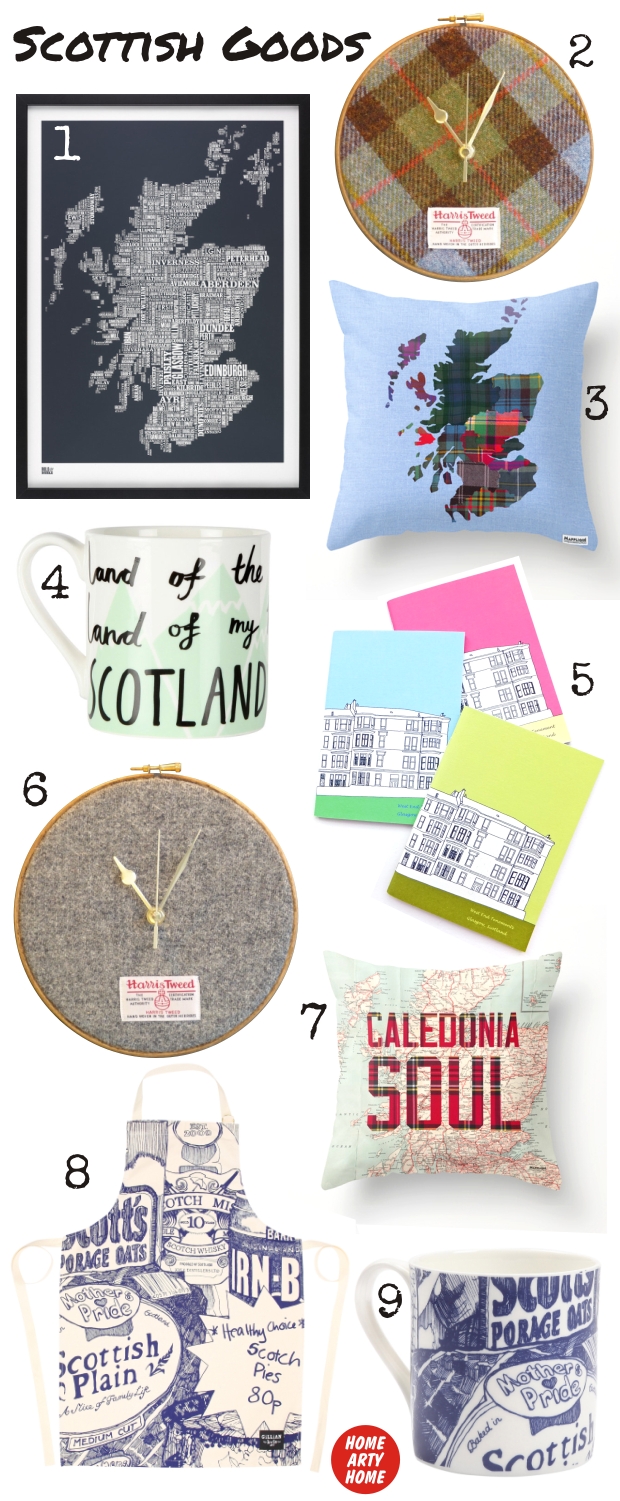 1. Bold & Noble Scotland Type Map screen print £45
2. Juniper & Jane Harris Tweed Clock Macleod Tartan £49.95
3. Mappliqué Scottish Regions Cushion Cover £33
4. Gillian Kyle Scotland The Brave Mug £11.50
5. Peony & Thistle Three Small Glasgow notebooks £11.20
6. Juniper & Jane Harris Tweed Clock Grey £49.95
7. Mappliqué Caledonia Soul Vintage Map Print Cushion Cover £33
8. Gillian Kyle Scottish Breakfast Apron £19.95
9. Gillian Kyle Scottish Breakfast Mug £11.50