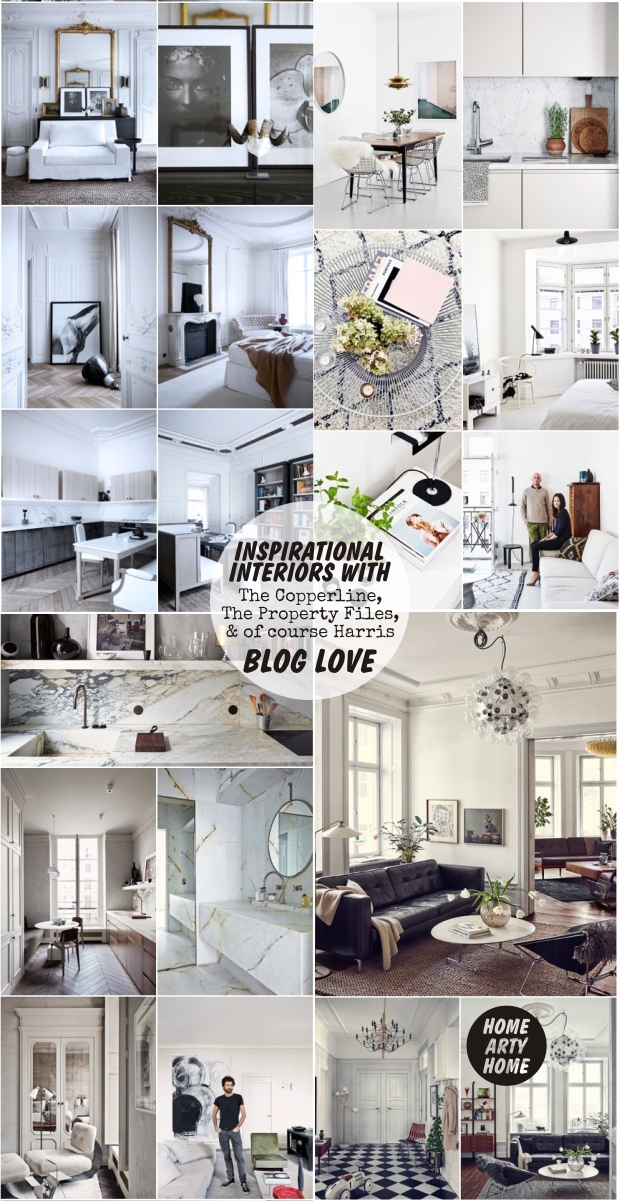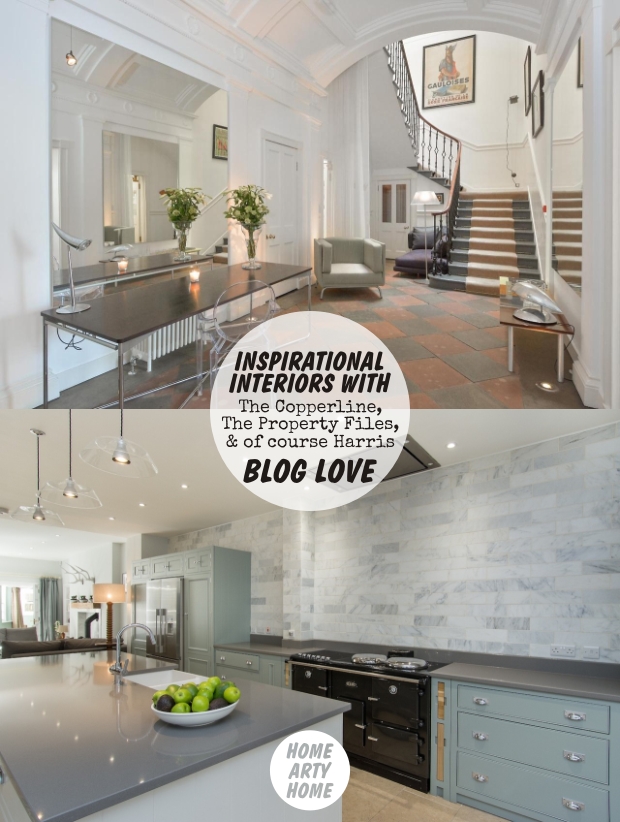 The Commonwealth Games open today in Glasgow so we're staying north of the border this week, after our look at Scottish cushions on Monday, to welcome Fiona Reid, a property journalist based in Edinburgh, and recommend her prolific output on her various blogs.
The Property Files and The Copperline are two of Fiona's blogs that feature inspirational interiors from homes across the world, particularly Australia, Scandinavia, and of course Scotland. Whilst you might think that we at Home Arty Home towers only want to look at art-focused websites, we all need to be inspired by other homes when it comes to decor and art placement so Fiona's blogs are a stylish resource.
We're drawn instantly to the Parisian apartments on the blogs, with their high ceilings and original panelling, as well as the contemporary marble kitchens and grey rooms. It's interesting to see how art can be displayed in such desirable spaces and there are tips and tricks we can all use when it comes to introducing more art into the home.
If we had an estate agency that dealt in luxury properties, we know for a fact that we would hire Fiona in a heartbeat for her journalistic prowess to write all the sales copy. Her descriptions of the spaces she features have us packing boxes and calling Pickfords (unfortunately most of the inspirational properties are also highly aspirational, with price tags to match, so until that lottery win comes through, we'll continue to drool over, and take inspiration, from the high-end homes).
Along with working on the two property blogs, Fiona's Social Media Strategist Harris has his own blog with his furry musings and adorable shots of exercising in stunning Scottish beach and country landscapes. To avoid confusion, we should make it clear that Harris is a highly-huggable wire-haired daschund with a contemplative expression, no doubt mulling over his next social media campaign as he's also on Twitter and Instagram.
Take a look at The Property Files, The Copperline, and The World According to Harris for more info (and cute dog pics).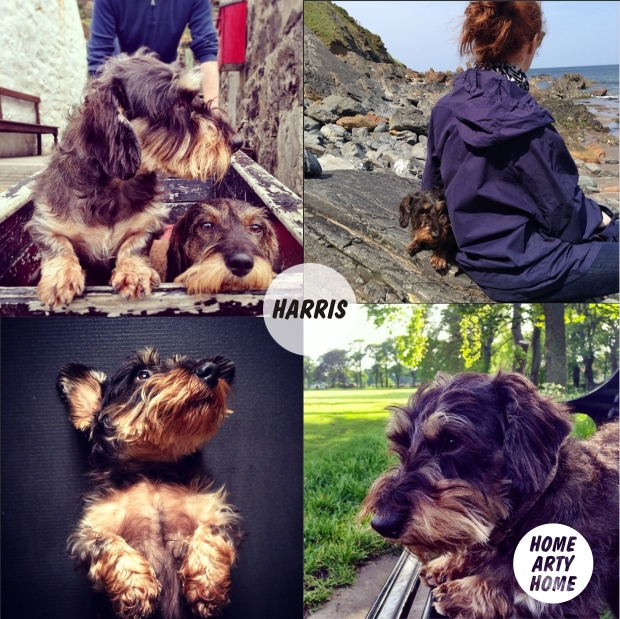 All images from The Property Files, The Copperline, and The World According to Harris
UPDATE 24th July 2015: Since initially featuring these great blogs, Fiona has created a new home for her posts and amalgamated The Copperline and The Property Files into one shiny new site called simply Copperline. Take a look at http://copperline.co