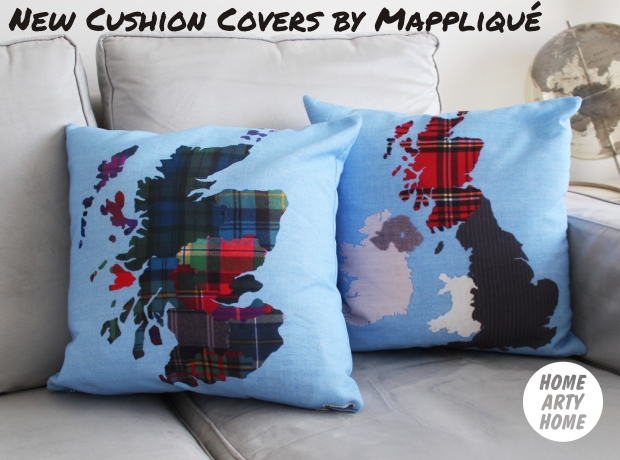 The Commonwealth Games kick off on Wednesday in Glasgow, so we're turning our attention to Scotland this week with a look at the new range of cushion covers by Mappliqué.
Mappliqué have created a new mini-range of cushion covers featuring a vintage map print of Scotland overlaid with tartan wording, as well as cushion covers of their fabric map art. As we're looking at Scotland this week with the Commonwealth games, we're featuring two designs, namely the British Isles map which uses tartan to represent Scotland, and the Scotland Counties cushion cover, but cushion covers with map art of the USA, France, and Ireland are also available.
We love the digitally-printed covers featuring Mappliqué's signature fabric map art as well as their new range of vintage map prints featuring tartan varsity lettering.
The fabric maps of the British Isles and Scotland use location-appropriate textiles. For example, each of the Scottish regions are represented by a tartan pattern relevant to that specific area.
Available from the Mappliqué website as well as their Etsy store, the double-sided cushion covers are £33 and made-to-order.