#Hashtag Fridays, Art & Design, Colour, Decor, Etsy Picks, Events, Featured, Home, Home Arty Home, New Art, Paper Goods, Prints, Profile
Kickstarter Art Project #1: Art & Hue's Graphic Pop Art
I have to admit that Kickstarter hasn't really been on my radar for anything other than Veronica Mars, smart-watches and potato salad, so I was surprised, and pleased, to hear from a few artists who are using the site to get their art off the ground.
This week, I'm taking my first look at crowd-funding art with Art & Hue, who are using Kickstarter to gauge interest and raise funds to launch their collection of graphic pop art.
It was a delightful treat to see that Art & Hue used my bio photo from the About page and have cleverly & stylishly transformed it into an art piece. I love it so much, I'll be using it as my bio photo from now on! It's got the real "pop art" feel that Art & Hue aim to create, reminiscent of 60s movie posters and print ads, and I look forward to being able to order one should Art & Hue meet their funding target.
The full artwork is further down but in the meantime, here's a close-up which shows more detail: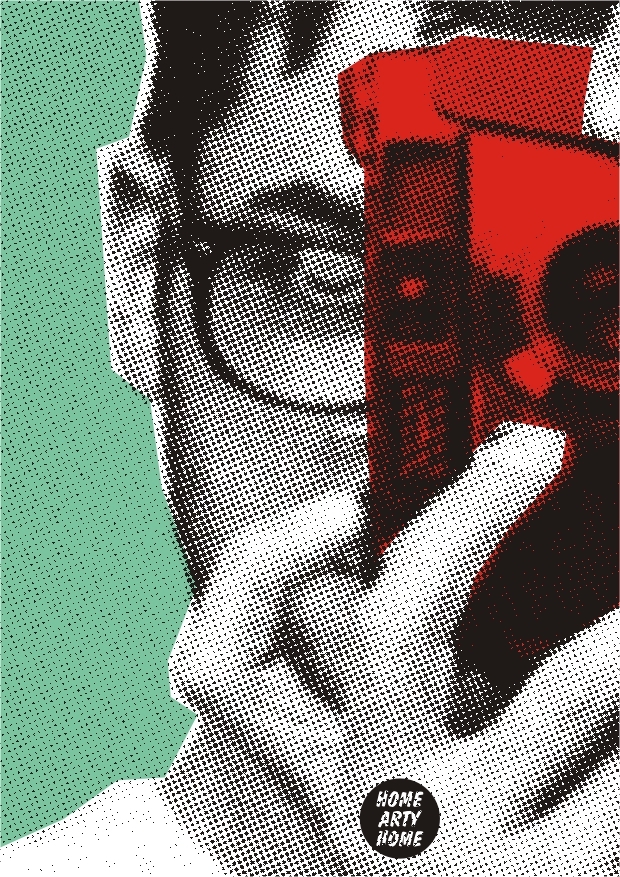 Called Art & Hue because of the combination of imagery and colour, the range aims to provide an ideal way to bring stylish and colourful art into the home (Home Arty Home loves the fact it sounds like two boys names, Arthur & Hugh!)
Images are given the Art & Hue halftone treatment before blocks of colour are applied to the image. Halftone is an age-old technique that uses dots to make up the printed image, similar to newspapers – difficult to demonstrate on-screen but looks great printed, and the artist aims to sell their work at their website and Etsy should they get their funding.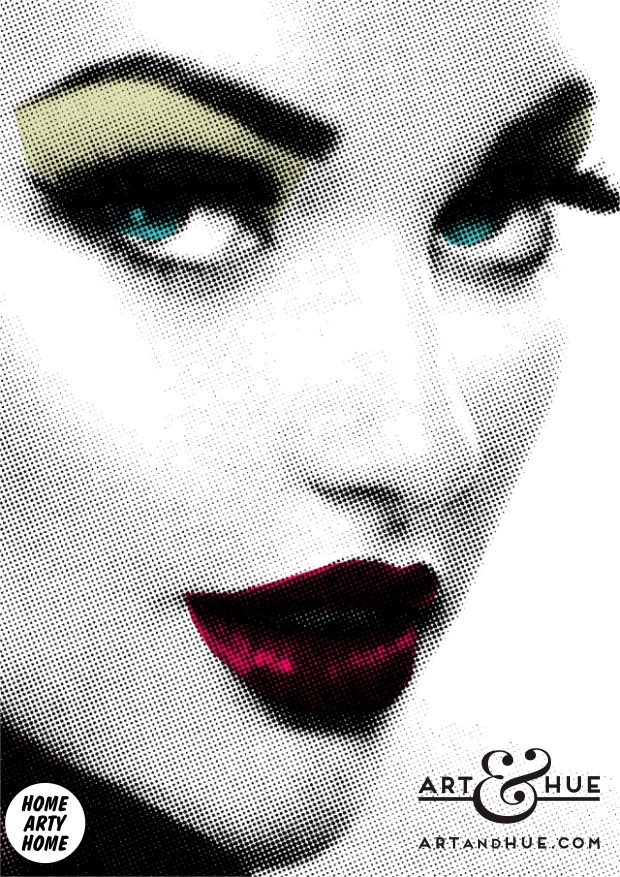 All art prints will be printed using durable pigment inks on high quality 300gsm cotton fine-art paper and will be available in a choice of hues to select the shade that best suits where the piece will be displayed.
If their Kickstarter funding is successful, Art & Hue will offer the opportunity to create affordable bespoke art, personalised with a photograph of your choice, and customised with your colour selection, and they can help suggest colour options based on the image.
A great way to turn your favourite Instagram image into a work of art you can display at home, Art & Hue suggest customising photographs of people, pets, and wedding couples, or even homes as a housewarming gift.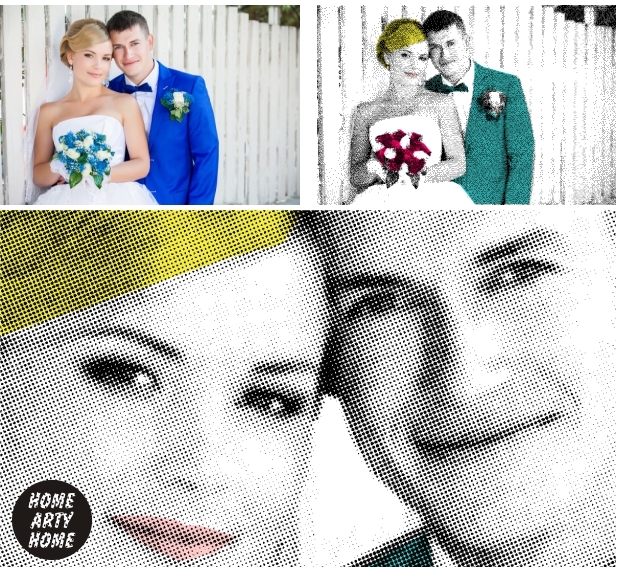 There are many themes around which the ready-to-buy art prints will be based, with the video above showing a selection, including Motel signs, Egypt, Food, Royalty, London, Retro & Vintage images, Beauty, the office, cityscapes and landscapes, nature, flora & fauna, and more to follow.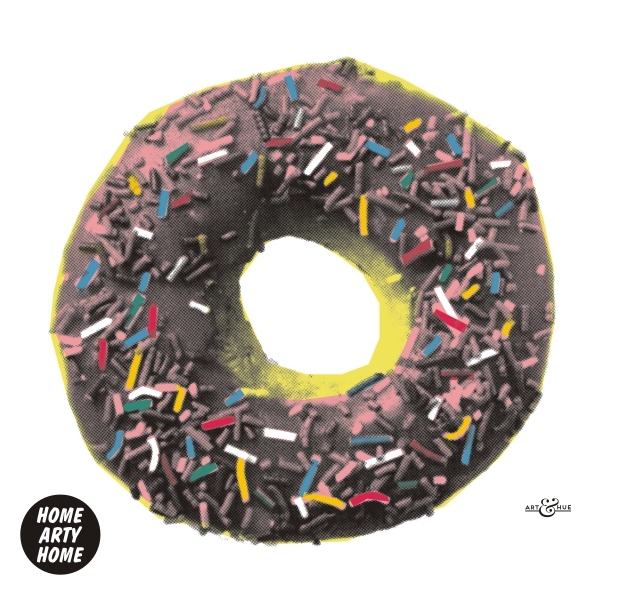 It's great to see independent artists showing initiative to get their vision off the ground and I'll be scouring Kickstarter art in the future for more stylish examples. As stylish as an iconic '60s movie poster, Home Arty Home loves Art & Hue's graphic pop art.
Visit Art & Hue's website or go directly to make a pledge at their Kickstarter campaign here.