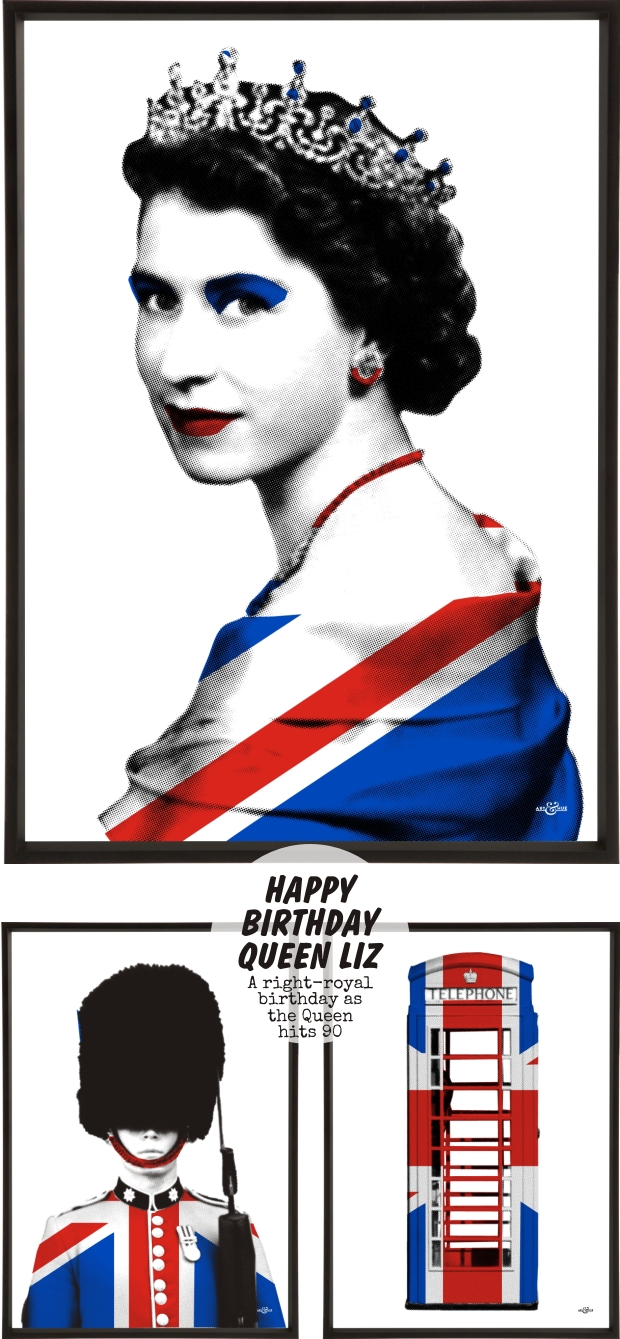 Remember the Private Eye's headline of "Woman Has Baby" when Kate gave birth to Prince George? It's tempting to call this post "Woman turns 90" as the woman in question is none other than Queen Liz herself.
Whether you're a flag-waving monarchist or a staunch republican, there's no denying that the Queen imbues every aspect of British life – from money to postage stamps, there's no getting away from the Queen's head (see? there are even pubs named after her).
Queen Liz is the longest-reigning British monarch ever and come the 21st of April (this coming Thursday), she'll also be the oldest. She's reigned whilst 12 Prime Ministers have come and gone (or 11 if you want to count Harold Wilson once), and through longevity has become a British symbol that still draws tourists to London to this day.
Younger images of the Queen, such as the "Rule Britannia" photo in James Bond's office in "On Her Majesty's Secret Service", coupled with the fact that she doesn't give that much away about her private life or personality makes the Queen a bonafide icon, beyond the privilege of birth.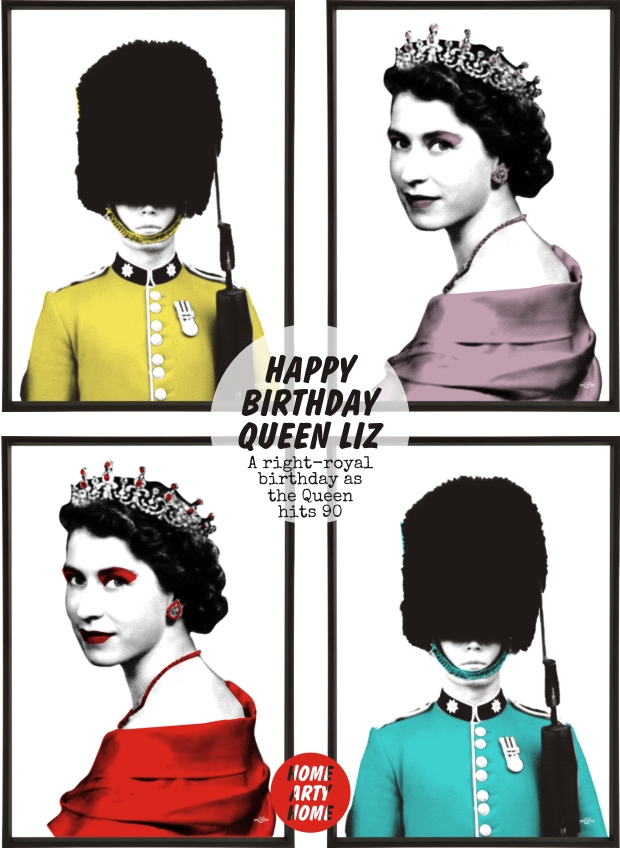 2016 will see numerous events to celebrate Her Maj turning 90, from Trooping the Colour to weekend-long events later in the year, but for now Home Arty Home would like to say "Happy Birthday" to Lizzy for her upcoming actual day of birth.
If you'd like to introduce a royal vibe in your space, take a look at the Royal London collection of affordable pop art prints by Art & Hue. Available in 3 sizes to fit widely-available picture frames, and in 17 colours, the range features Queen Elizabeth II, Buckingham Palace, Victoria Memorial and a Queen's Guard in typical bearskin hat.
There are also London icons including a Telephone Box and postal pillar box, which fits in nicely with another major anniversary taking place in 2016 – the Royal Mail is celebrating 500 years of postal service this year, for which Art & Hue has introduced a new First Class postage stamp print featuring the Queen's head.

To commemorate the Queen's 90th Birthday, Art & Hue has added a new Union Jack colour option across all the Royal London prints for an extra hit of flag-waving patriotism which looks very Mod.
If you're swinging down Carnaby Street anytime soon, you can find the Queen and Queen's Guard prints in We Built This City, otherwise take a look at the full collection at Art & Hue, or browse the range at Etsy, and add some right-royal style to your space.
P.S. If you sign up to the Art & Hue mailing list, you'll get a code for 10% off your first order emailed to you.