In the lead up to The Queen's official 90th Birthday celebrations this May, the team behind We Built This City have set up royal residency at 35 Beak Street to commemorate 90 years of the UK's longest-reigning monarch.
"90 ways to see The Queen" is a two-week pop-up from We Built This City who were recently voted the "Best Shop in Soho" by Time Out magazine and "Best Independent Lifestyle Retailer" at the Dot London Awards. The team have been working to revolutionise souvenirs by showcasing the work of independent contemporary artists and designers who produce art and home accessories inspired by London and the city's icons, including Her Majesty.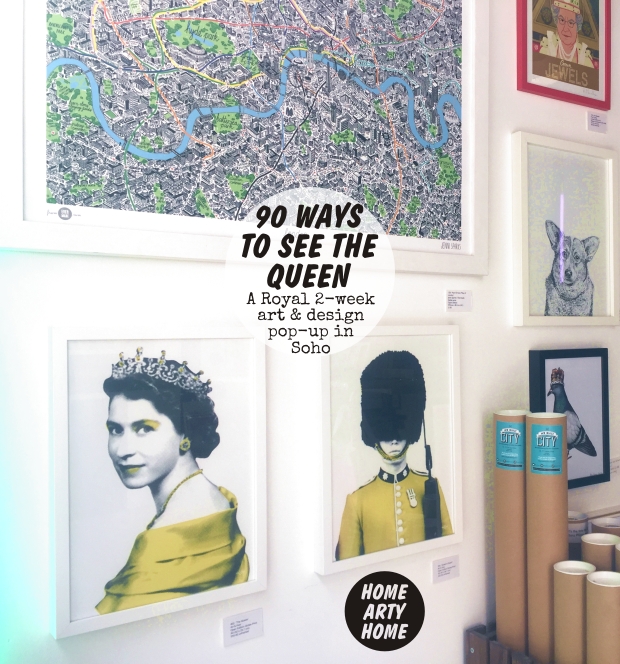 Make sure to head to the pop-up shop before it comes to a close on the 17th of May at 35 Beak Street. The team have nicknamed the space "Beakingham Palace" in honour of Queen Liz, and will host a special curation of 90 artist­-designed alternative souvenirs, limited-edition artworks and Queen-­themed workshops, all celebrating the many sides and varied influences of Elizabeth II's long and illustrious reign.
Offering Londoners and tourists alike a refreshing and contemporary take on commemorative goods ­ the collection has been curated from a selection of London's best creative talent and will include street and pop­art inspired art prints of HRH, as well as alternative gifts & homeware including jelly moulds, plant pots and even cardboard cut­out Pet Corgis!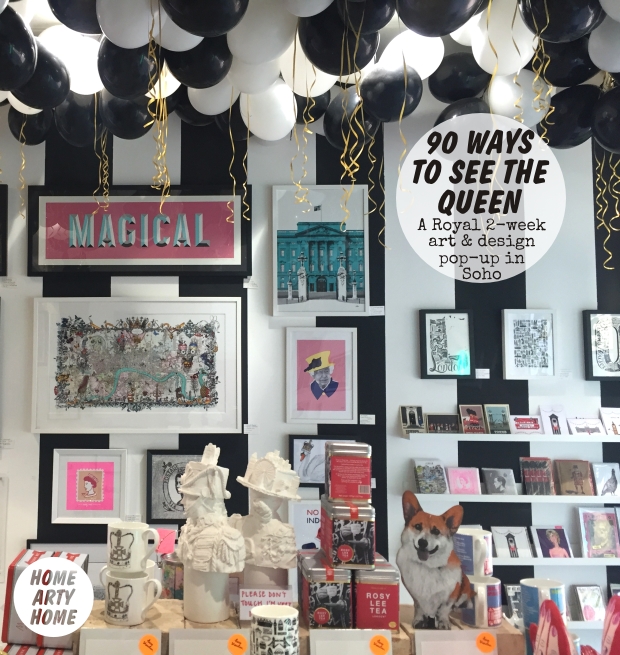 London artists and designers include work from famed Carnaby mural-­artist Daisy Emerson, recent Saatchi Gallery resident Rugman, pop art prints by Art & Hue, illustrator Ros Shiers and acclaimed artist Paul Thurlby.
Open from 10am til 7pm on Mondays to Saturdays, and from midday til 6pm on Sundays, if you're swinging through Soho before the 17th of May, pop in to "90 ways to see The Queen" for a right-royal hit of stylish art & design.