#ShopTalk, Decor, Featured, Features, Home, Home Arty Home, Homewares, Kitchen, Paper Goods, Profile, Stores, Wide World
#Shoptalk: Step inside Home ByKirsty the new independent homewares store in Cardiff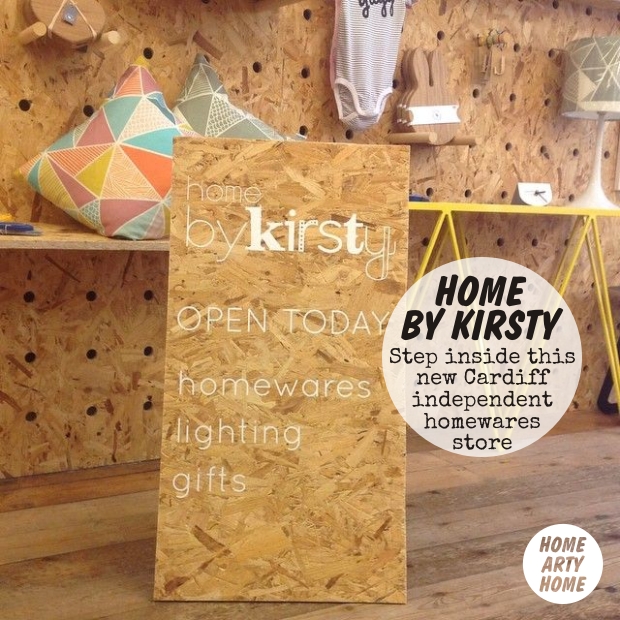 Regular readers of Home Arty Home will know that I have a love of creatively-designed spaces using the humble material of chipboard, as well as an appreciation of independent stores that champion and stock new and emerging designers.
So imagine my delight to discover Home ByKirsty, a new homewares store in Cardiff, that combines the two perfectly.
Based in Castle Arcade (a Grade-II listed Victorian shopping arcade opposite the city's famous castle), Home byKirsty was opened in August by Kirsty Patrick, a lighting and homeware designer maker. Bringing together work by independent British designer-makers such as Sian Elin and One Must Dash, Kirsty has curated a collection of items unique to Wales. The shop name originates from byKirsty, Kirsty's own brand of lighting and homeware.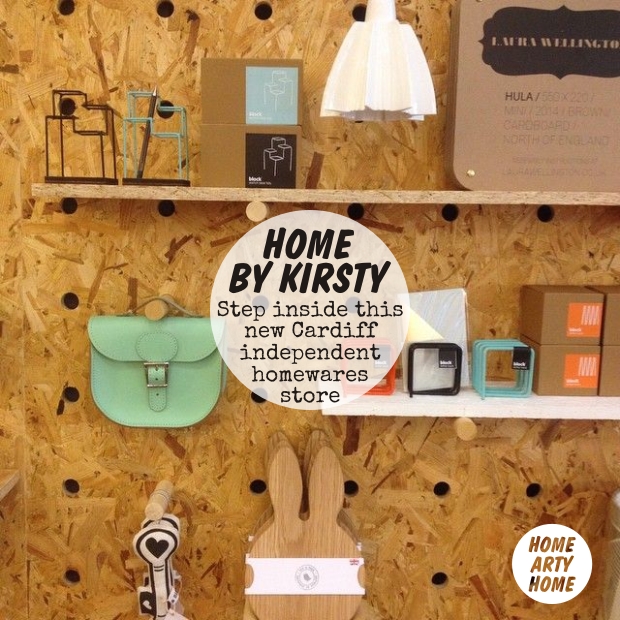 Products in Home byKirsty vary from small items of jewellery to statement lightshades so that contemporary design is accessible to all budgets. The designer-makers selected to be a part of the shop all share a clean, contemporary aesthetic fitting with Kirsty's love of Scandinavian style, all in an amazing chipboard shop-fit for which Kirsty turned to design practice Ongl Design+Make.
Smitten by the shop-fit, as well as the product mix of fresh designers, Home Arty Home had to find out more about the store from Kirsty: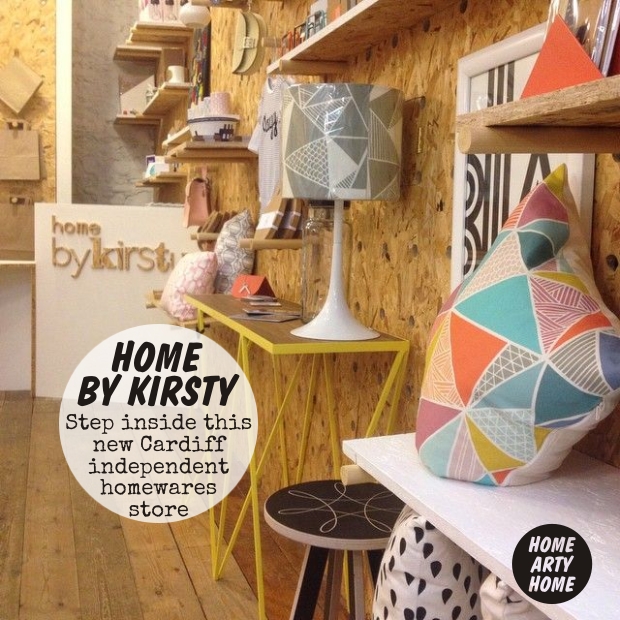 What inspired you to open the store?
"This has been a dream of mine since I was little, a shop filled with amazing objects that are both functional and beautiful.
When I have been exhibiting my own byKirsty work at shows across the UK over the past six years, I have been collecting business cards and postcards from the most talented designers and makers. I hoped that one day I could stock their work… and now I can!"
Which artists & artistic homewares designers do you carry?
"Lovely Pigeon jewellery & stationery, Claire Norcross Rosa lights, Sian Elin textiles and homewards, Laura Wellington Mini Hula Light, Tabitha Bargh lighting, byKirsty (my own lighting range), Brit Stitch satchels, &new furniture, Plumen light bulbs & Anthony Hartley Spiro stool……to name a few. We have 35 designers & makers from across Wales and the UK."
What do you look for in the items you offer?
"Beautifully made, functional and with a twist of fun. I love to find the newest products that have not been seen before in Cardiff."
Are there any new items/designers you'll be introducing in the near future?
"Last year I was exhibiting at Design Junction, now I am going to source new products and designers to come on board with home byKirsty. Watch this space for the newest products."
You offer new and independent work – is this important to you/ your customers to support new designers?
"Absolutely, this is the main reason behind the shop. It is so important to support new designers. It's far too easy to buy mass-produced bland homeware. I hope to inspire and invite Cardiff to love design and their homes, from cushions to unique storage and individual gifts, all displayed in a simple, stylish and inspiring environment. I invite people to come to say hello and see what would look amazing in their home."
A laudable motivation! Take a look at the images above and visit the website at www.homebykirsty.com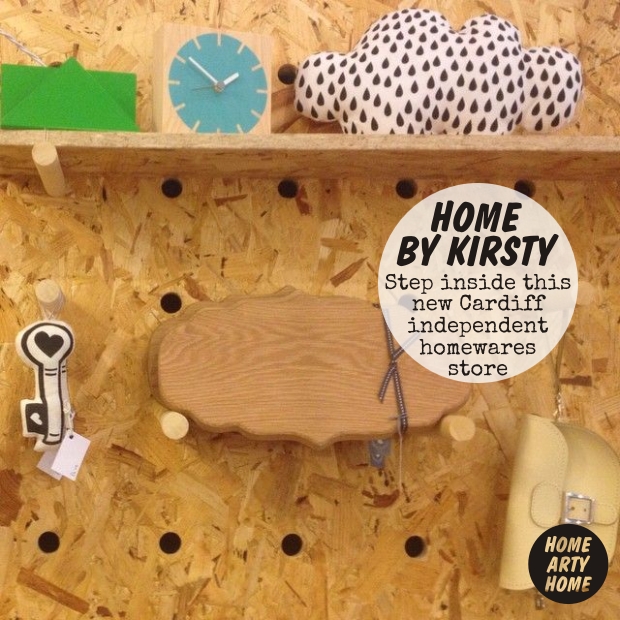 Gallery Images: Owen Mathias
Post Images: Home byKirsty