The Printed Peanut got in touch a few weeks ago to let me know about their beautifully-packaged selection of new handmade natural soaps and the illustrated boxes got me thinking: what artistic toiletries are available to bring art into the bathroom?
Firstly, L'Occitane have imbued most of their packaging with the spirit of Provencal artists by creating tubes of hand & foot cream that look like oil paints. Even their blocks of Shea Butter soaps look like bricks of watercolour.
L'Occitane is my preferred range of toiletries as they smell and feel so natural and have amazing results. I went through a phase a few years ago of trying out nearly every organic toiletries brand available until I discovered L'Occitane and have been using them ever since. Not to try and sound too vain but I'm often mistaken for being many years younger so they must be working! As well as being available in their own stores, L'Occitane is widely available in independent and national stores such as John Lewis.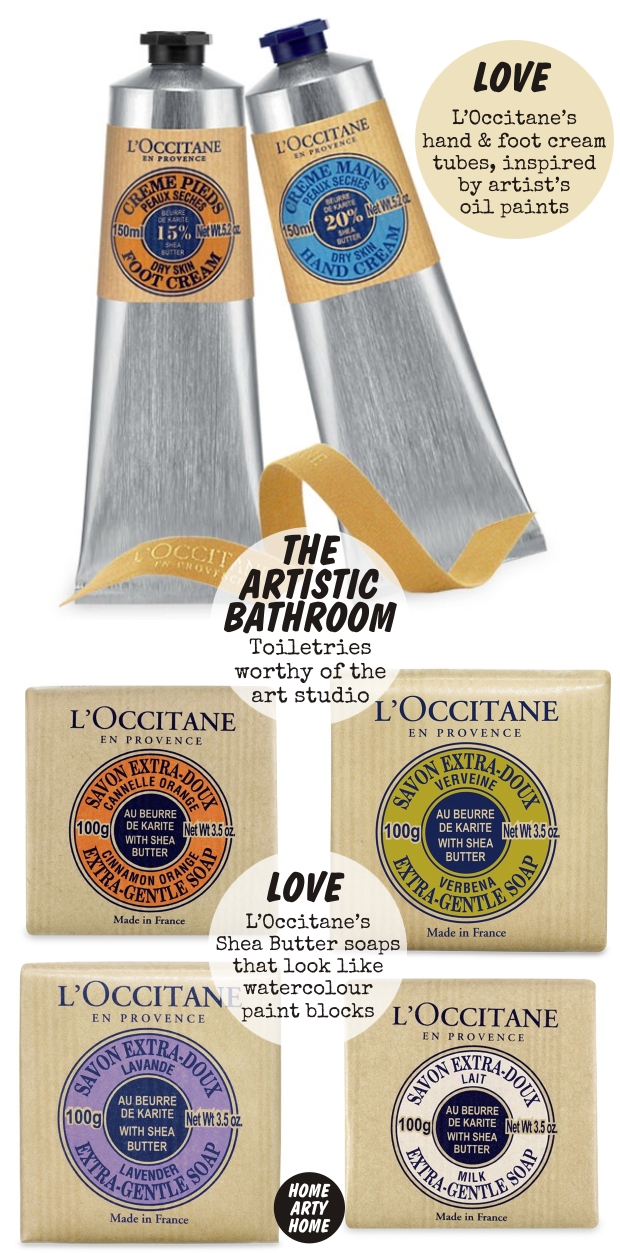 Here are the beautifully illustrated soaps by The Printed Peanut, available in three types – there's a natural Shaving Soap, Facial Soap, and Bath Soap, all made in Britain from pure ingredients that sound wonderful and I look forward to trying them out at some point.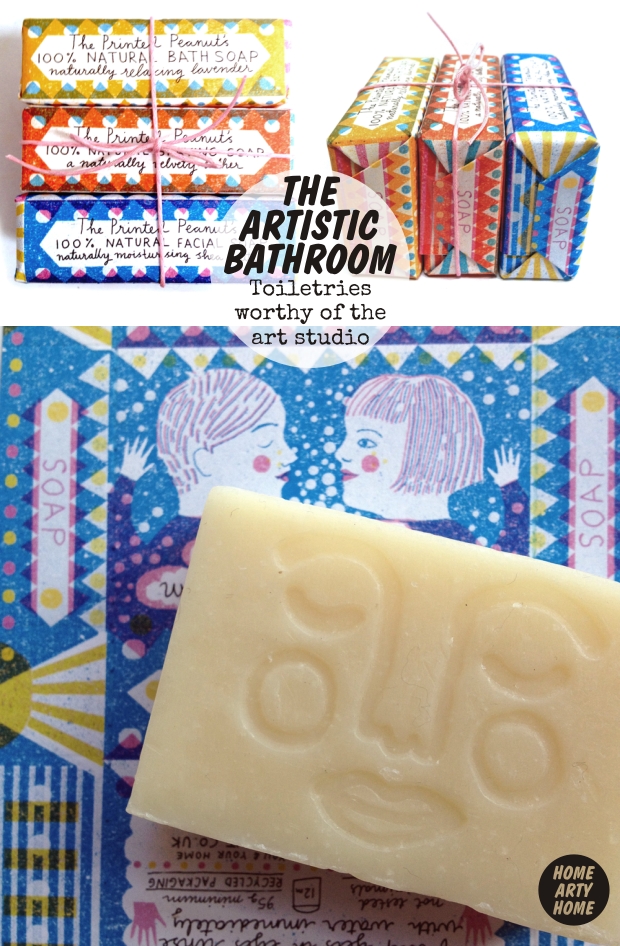 Next up is Green & Spring with their clean packaging. I love their use of birds printed on typography that would look great in a minimal bathroom to add little pops of colour. Available at independents across the country, such as The Hambledon, as well as department store Liberty.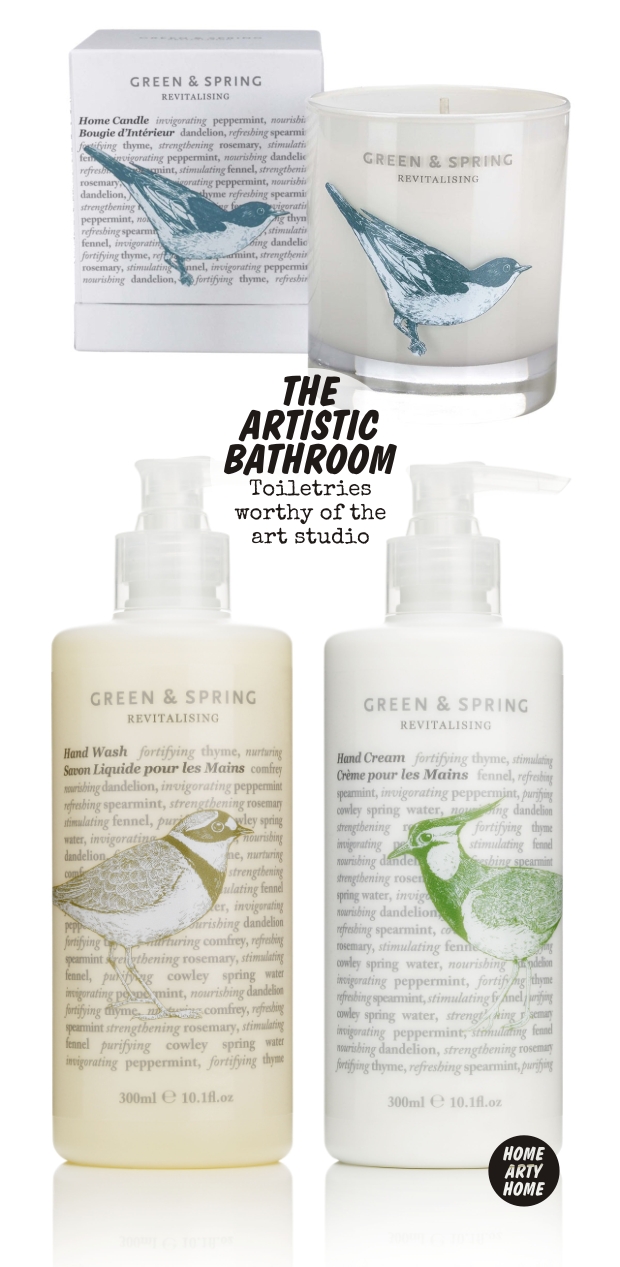 Finally, Heathcote & Ivory have created a collection using traditional William Morris prints across a range of toiletries that would bring pattern and art into a more grown-up bathroom.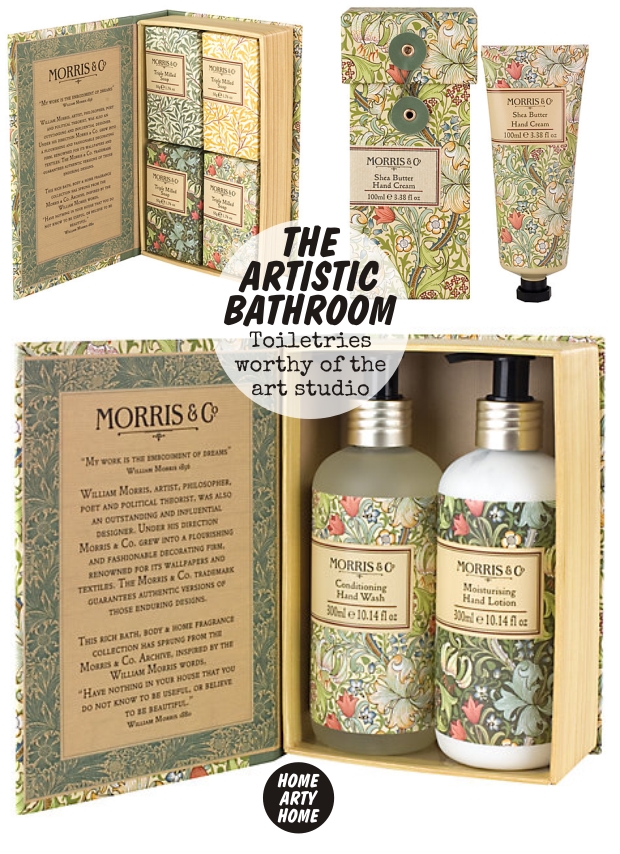 I've personally been seduced by the fully-immersive brand that L'Occitane have created (it's like diving into the South of France) but the product has to work first, as well as look great, which thankfully it does. Do you think about the packaging when choosing toiletries? Or is it all about the product inside the great packaging only?
Artist's Palette by Crabtree Lane at Etsy