Art & Design, Colour, Decor, Events, Features, Home, Home Arty Home, Homewares, Kitchen, New Art, Paper Goods, Prints, Themes, Trend, Wide World
Black (& White) Friday
If you're not currently elbowing your way through a crowd to grab a flat-screen, then let's all forget about the "Black Friday" madness.
We don't do Thanksgiving over here, it's not a national holiday like it is in the USA today, yet a lot of British retailers seem to have adopted the American invention of the Black Friday sales.
Here at Home Arty Home, we're leaving the panic buying to others and instead will be browsing, at a relaxed non-crushed pace, through gorgeous black & white goods online.
Even if you do try to recreate the Black Friday feeling at home by getting friends or family members to shove you around while you try to click in your payment details, pick up any of these monochrome art prints, ceramics, or bedlinen and you won't regret them as an impulse buy – classic black & white will fit into any interior, current and future.
If you're reading this waiting for some Black Friday discounts, Home Arty Home has already shared special codes for money off a mix of brands in the run up to Christmas over here.


1. Marimekko at Amara – 2. Old English Co. – 3. Marimekko at Amara – 4. John Lewis – 5. Soo-uk – 6. Habitat – 7. Ham – 8. Amara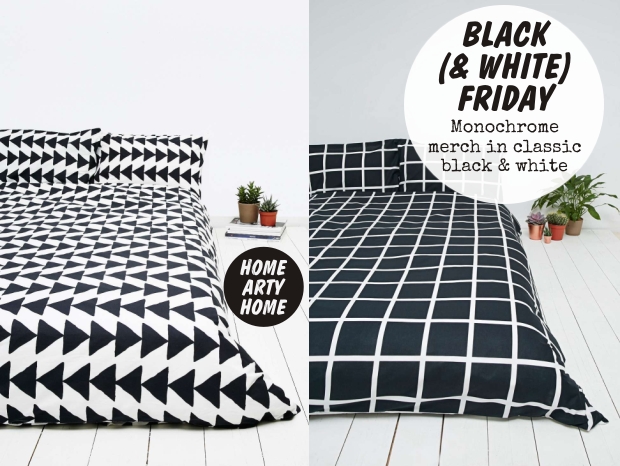 Black & White bedlinen – Left: Arrowhead; Right: Grid; Both at Urban Outfitters

1. Soo-uk – 2. Ham – 3. Art & Hue – 4. Old English – 5. OneMustDash – 6. Art & Hue – 7. Art & Hue – 8. Bold & Noble – 9. Bold & Noble
10. Art & Hue – 11. Art & Hue – 12. One Must Dash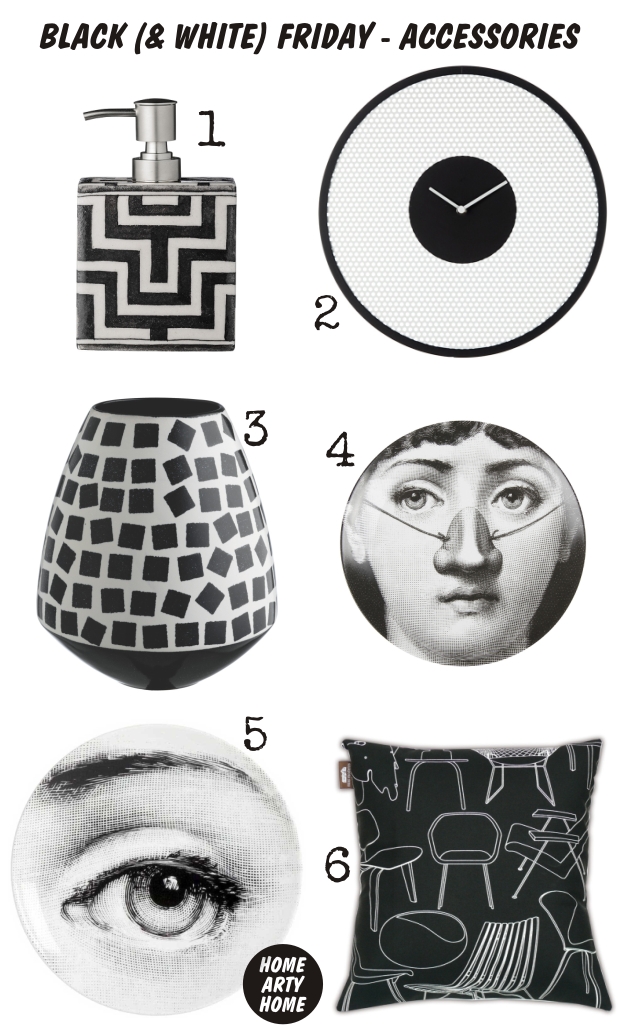 1. Amara – 2. John Lewis – 3. Habitat – 4. Fornasetti at Amara – 5. Fornasetti at Amara – 6. Mini Moderns