Art & Design, Decor, Events, Home, Home Arty Home, Homewares, Media, New Art, Offline, Paper Goods, Prints, Wide World
Absolutely Fabulous Joanna Lumley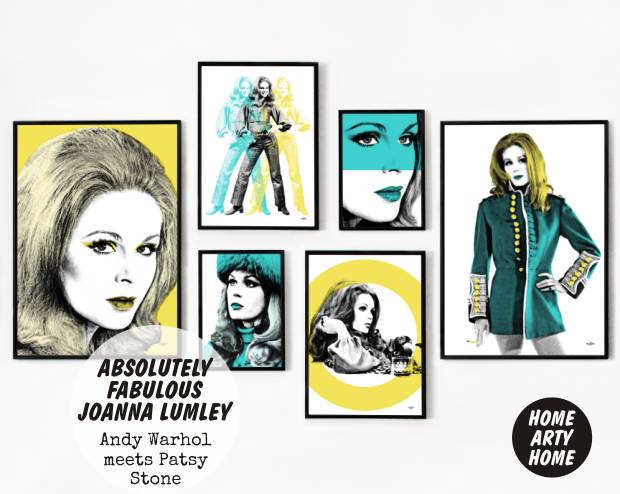 With the new Ab Fab movie on general cinema release today, it's perfect timing to divulge that Art & Hue has delved into the archives at Pinewood Studios to create a new pop art collection inspired by the absolutely fabulous model, Bond-girl, and Avenger, Joanna Lumley.
An official collaboration with Studiocanal, think Andy Warhol meets Patsy Stone in this new range of six stylish pop art prints featuring national treasure Joanna Lumley.
For six decades, Joanna Lumley has left her mark in iconic productions that endure to this day, most gaining a cult following and lifelong fan-base, from "On Her Majesty's Secret Service" and "The New Avengers", to "Sapphire & Steel" and of course "Ab Fab".
Each of the pop art prints has been named to refer to Joanna's iconic roles across the years. In 1969, Joanna draped herself elegantly into an armchair on Piz Gloria playing a glamorous Bond-girl in fan-favourite "On Her Majesty's Secret Service", and later Purdey kicked her way across our screens, and into our hearts, in 1976 with a fashion-forward haircut which sparked a trend in "The New Avengers".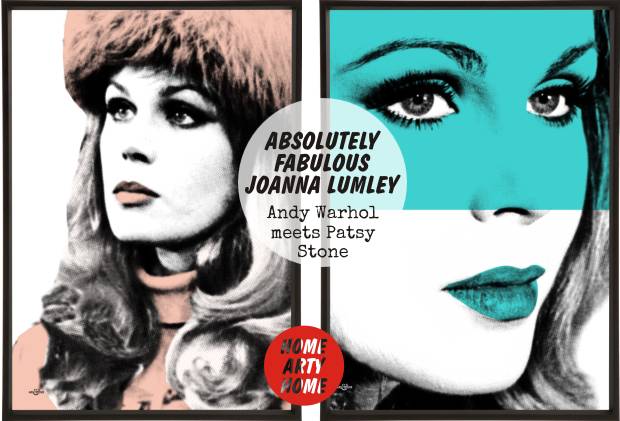 One of Joanna's most unique roles was as a Time-Agent with The Man from Uncle's David McCallum in the sci-fi series "Sapphire & Steel", but it was as Patsy Stone, the hard-drinking chain-smoking magazine editor that secured Joanna's status as national treasure.
Available in 18 colours and 3 sizes, the collection is printed on 310gsm fine art archival matte paper, made from 100% cotton, using pigment inks which last several lifetimes, and come in three sizes that fit widely-available picture frames.
Delightful portraits that wouldn't have looked out of place in Razzle, Booberella or Black Bond Meets Emmanuelle (all projects from Patsy's youth), the pop art is inspired by the 1970 comedy film "The Breaking of Bumbo" about the late-1960s protest movement and Swinging London.
If Andy Warhol had met Patsy Stone, he surely would have been charmed, or scared, into creating pop art of the striking "girl-about-town".
See the full collection at http://artandhue.com/joanna