I have to admit that I always thought of Amazon as the go-to site for just books (and DVDs in the days before downloads), but, with the announcement yesterday that the Top Gear trio will be making a show for the site, I had to take a proper look.
Not only are Amazon producing TV shows, including the upcoming car programme with Jeremy Clarkson, Richard Hammond, and James May, but they also offer a huge offering of home and garden items.
I was surprised to discover some of my favourite brands at the site including, to name a very few, Vitra, Seletti, Kartell, Anglepoise, Alessi, Iittala, and LSA. Who knew?!
Here's my pick of some of my favourite pieces from the site and it's good to know that great design can be found in one place – in the past, I've had to scour website after website looking for certain items which I've discovered are all stocked on Amazon!
So, Top Gear at Amazon to me now means top design brands' gear! And, on that bombshell (couldn't resist), here's Home Arty Home's picks of some personal favourites from Kartell, Vitra, Seletti, and Iittalla.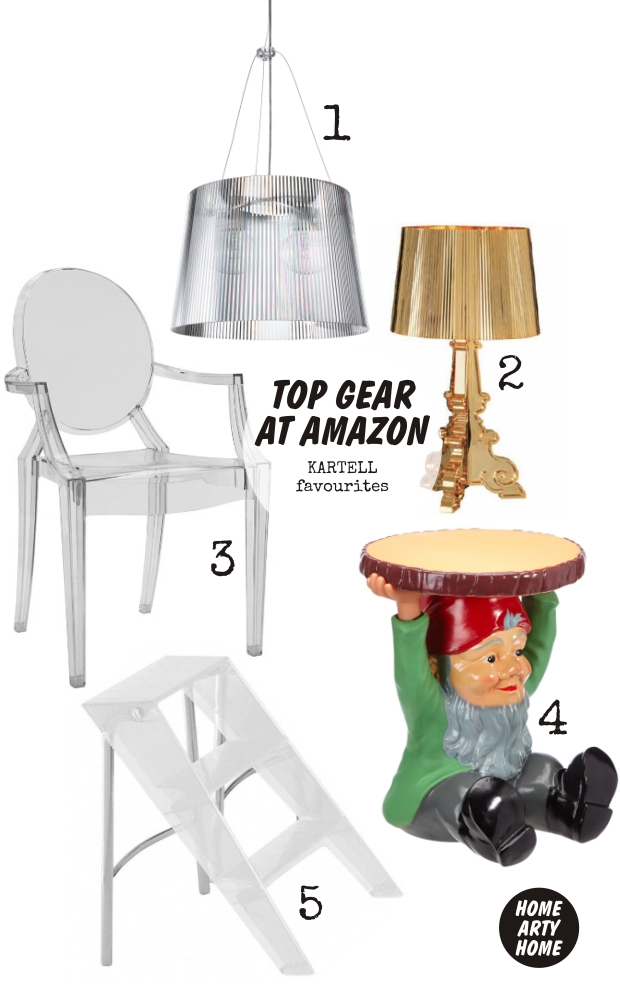 1. Kartell Transparent Ceiling Pendant Light – 2. Kartell Gold Bourgie Lamp – 3. Kartell Crystal Louis Ghost chair – 4. Kartell Garden Gnome Stool/Side Table – 5. Kartell Clear Folding Ladder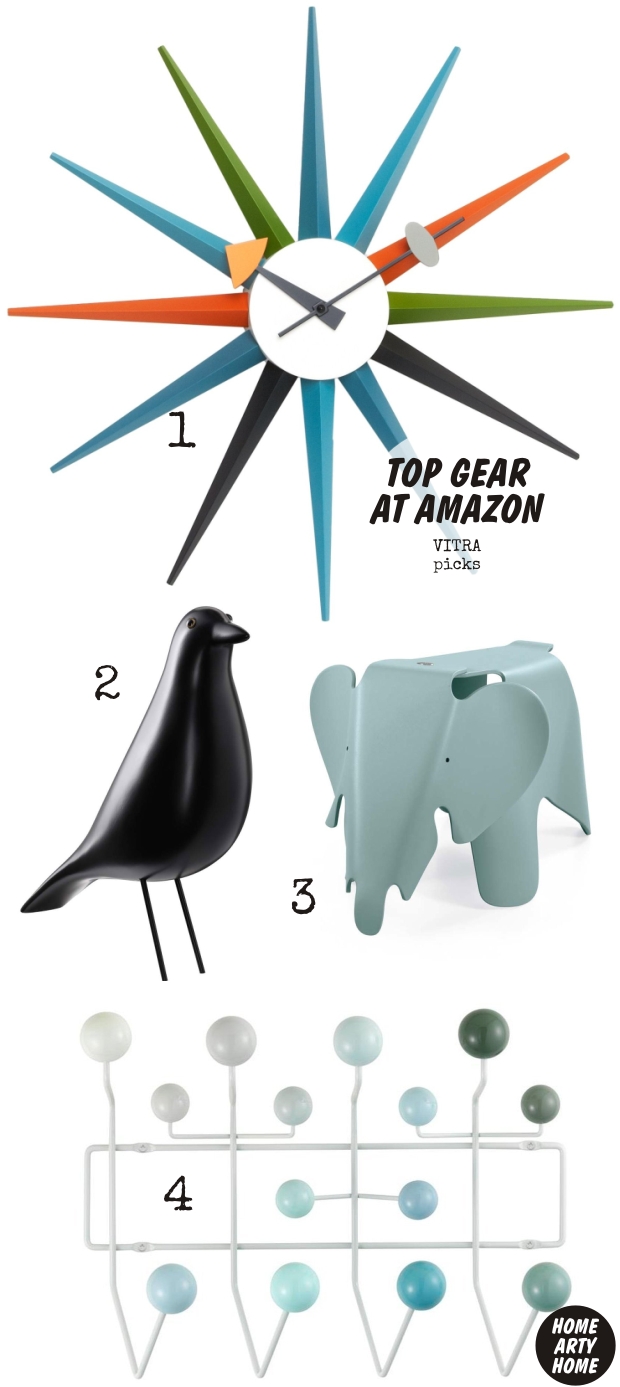 1. Vitra Sunburst Clock – 2. Vitra Eames Bird – 3. Vitra Eames Elephant – 4. Vitra Coat Rack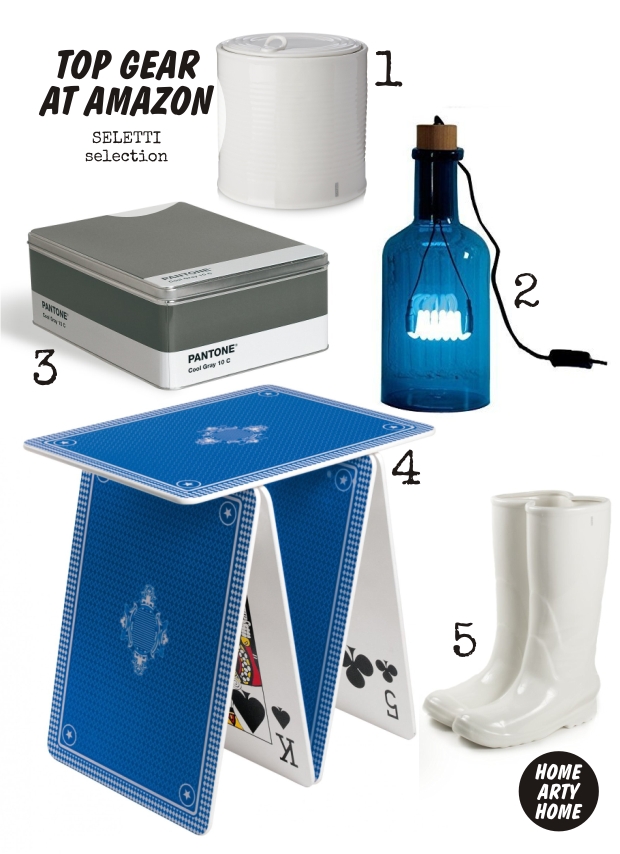 1. Seletti Biscuit Jar – 2. Seletti Blue Table Lamp – 3. Pantone Tin – 4. Seletti Cards Side Table – 5. Seletti Porcelain Umbrella Stand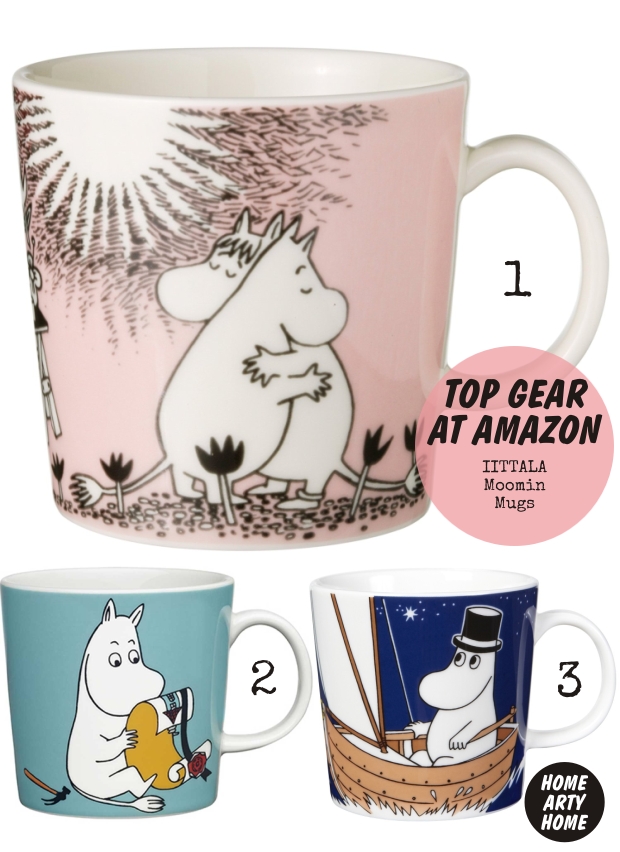 1. Iittala Pink Moomin Mug – 2. Turquoise Moomin Mug – 3. Deep Blue Moomin Mug