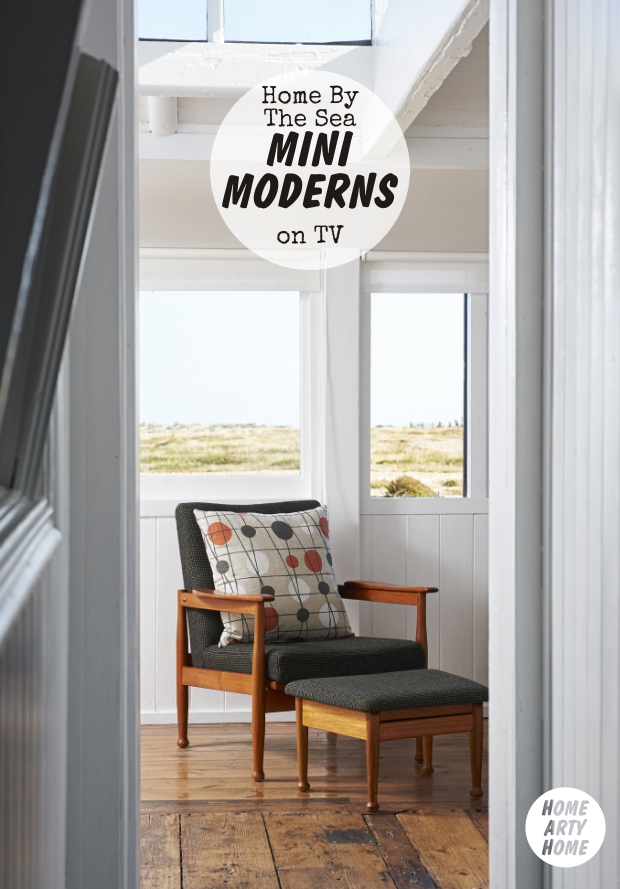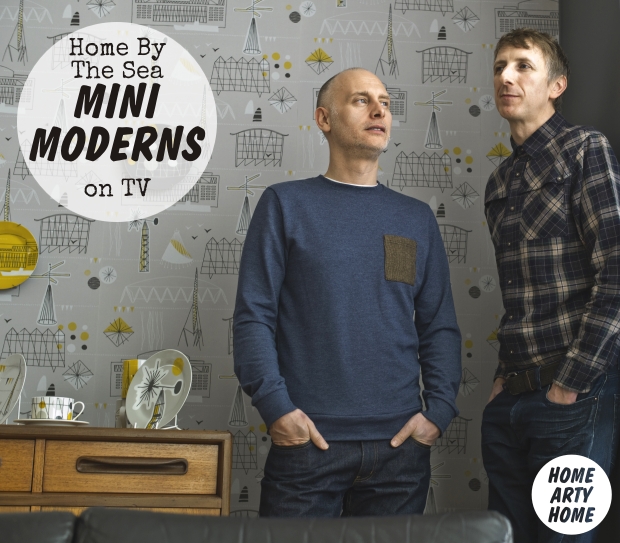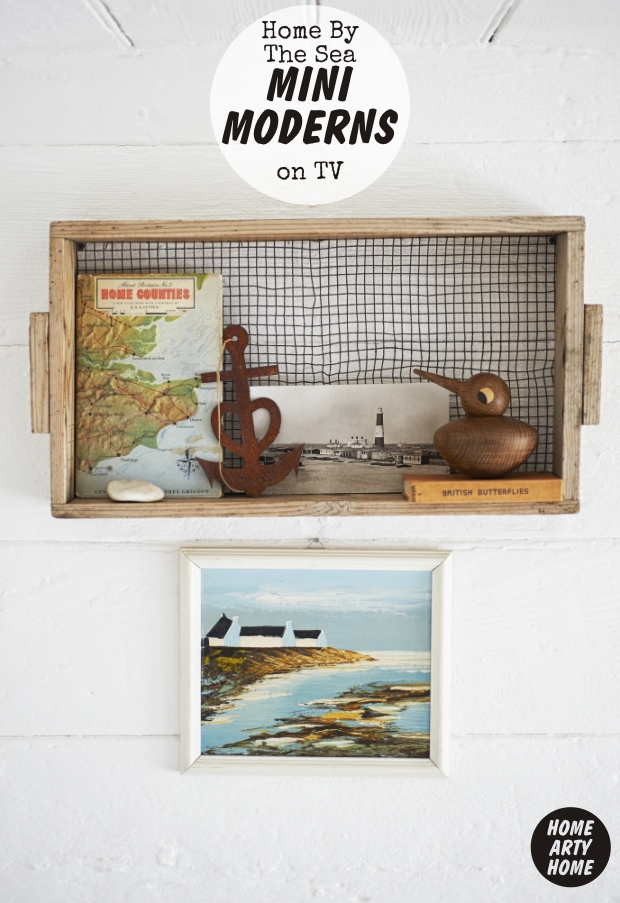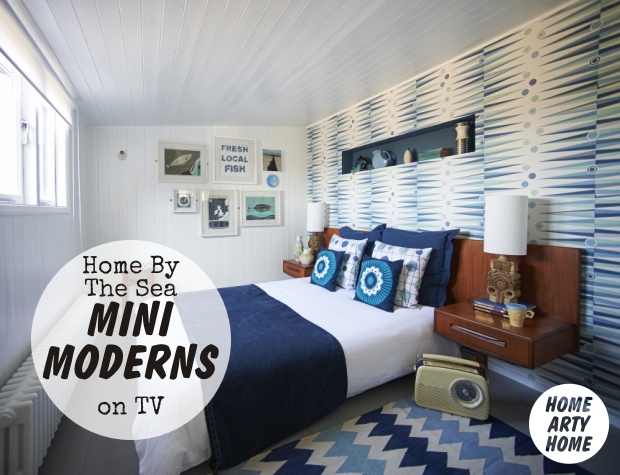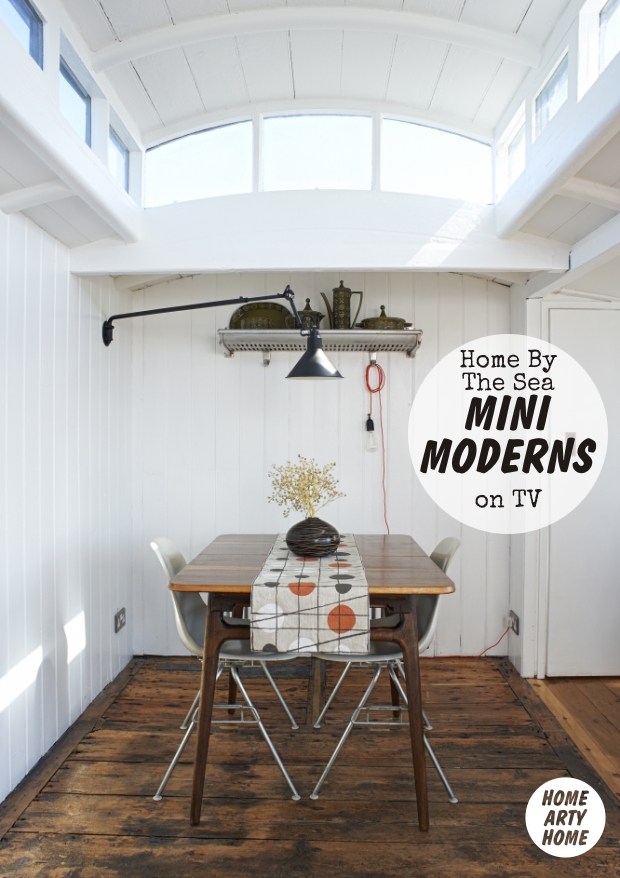 We all love looking inside other peoples homes right? Well get ready for this Thursday when these photographs will come to life on More4.
Home Arty Home fell in love with Mini Moderns' beach house the minute we saw these photos taken by Andrew M. Boyd. Converted from disused railway carriages at Dungeness, the beach that I came to know through the work of Derek Jarman, this stylish home is dotted with Mini Moderns fabrics, wallpapers, and cushions.
I admire how the founders and designers of Mini Moderns, Keith Stephenson and Mark Hampshire, have exercised restraint when using their own products, I know I would be tempted to put it everywhere, but they've held back to let the space breath and the patterns & colour shine all the more for it.
As beautiful as these images are, there's something more immersive about seeing a space "in movement" as it were and I look forward to seeing the camera panning the interiors as well as giving it a sense of place in relation to the beach.
I've been thoroughly enjoying this series and recommend watching the previous episodes if you've missed them. This Thursday's show featuring Mini Moderns will be the fifth episode out of six so if you've missed the previous shows, do catch up with them at the More4 website.
Presented by the enthusiastic & fresh-faced Charlie Luxton, tune into Homes by the Sea on More4 at 9pm this Thursday to take a peek.