#ShopTalk, Decor, Featured, Features, Home, Home Arty Home, Homewares, Kitchen, New Art, Paper Goods, Prints, Stores, Wide World
#SHOPTALK: Award-winning shopping with SNAP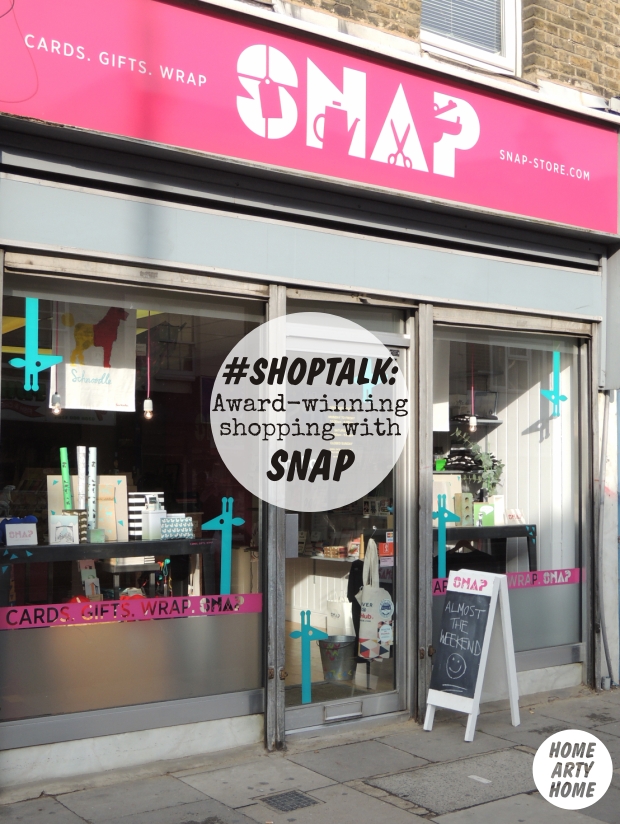 Regular readers of Home Arty Home will know that I love independent stores that stock the work of up-and-coming designers and that I have an appreciation for chipboard interiors.
So it should come as no surprise that I'm smitten with Snap who are based on the Roman Road in Bow, and I'm not alone as they've just won a "Love London" award from Time Out for "Best Shop in Bow".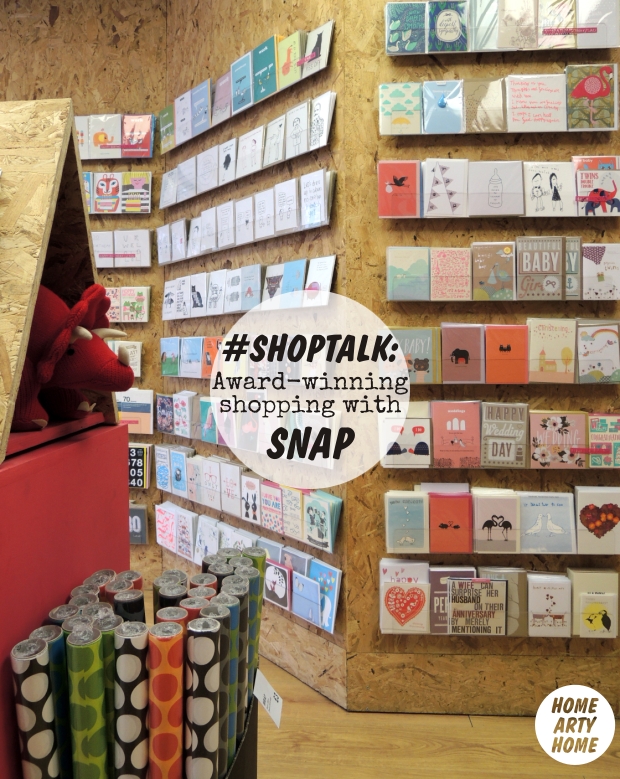 What makes the award so special is that it was voted for by the public who obviously cherish Snap's mix of quirky greetings cards, art prints, and home accessories from the likes of Ham and Anorak.
Home Arty Home caught up with the owner of Snap to find out more about the young store (it only opened a couple of years ago in 2012) and the items on offer: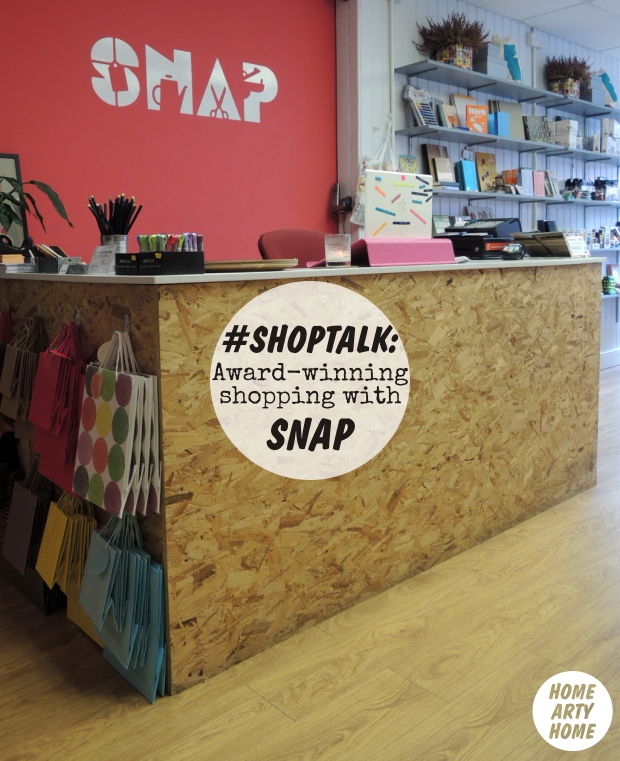 What inspired you to open Snap?
"I have worked for many years in retail as a visual merchandiser, in sales, at trade shows, all sorts. After some time out and realising that opening a shop was something I wanted to do, I started to make some plans. I have lived in the area for years and saw there was an opportunity here for something like SNAP."
Which artists & artistic homewares designers do you carry?
"We sell Anorak, Ohh Deer, Nuuna, Hello Lucky, Stolen form, Do Books amongst others. We also sell work form smaller or more local suppliers such as prints and cards by Kate Smalley Ellis, Rich Fairhead, The Lost Fox and Ilka Dickens."
What do you look for in the items you offer?
I am always looking for something new, and for something that I understand and appreciate. that could be an interesting design, brilliant quality, the idea and people behind it, or ideally a perfect combination of all three. It's a constant curation of many layers- product type, price point, style, purpose. All pulled together to make a coherent and exciting shopping experience.
You offer new and independent work – is this important to you & your customers to support new designers?
"Definitely. Bringing a product range to market and establishing yourself is challenging so it's great when it works and sells well. New designers are often very flexible, and often adapt their work quickly to the response in the shop or tweak products if required. I asked one designer Small Eyes to make a 'local' card based on Roman Road. it has flown out and is one of our best selling items."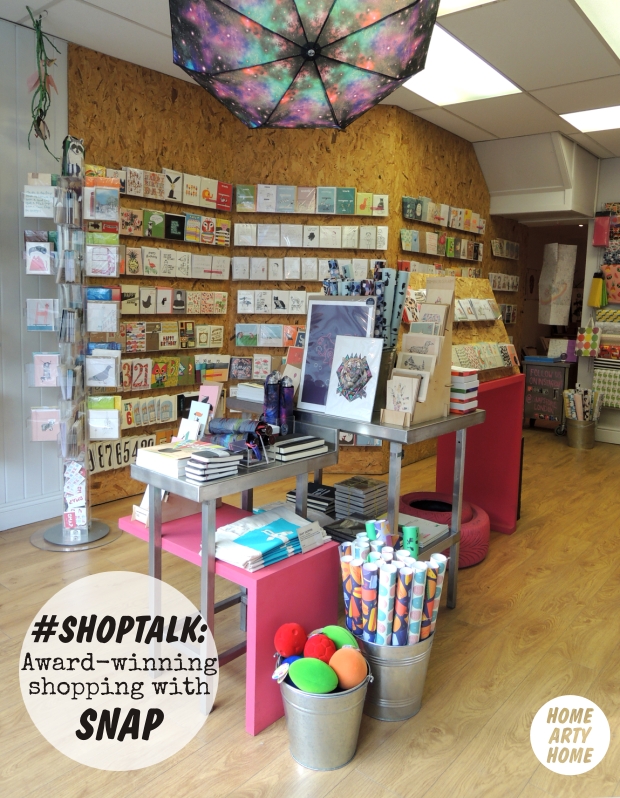 Visit the Snap website for details of where to find the store and get a small feel for the products on offer (there are a lot more items in-store that aren't on the website).