#ShopTalk, Decor, Featured, Home, Home Arty Home, Homewares, Kitchen, Paper Goods, Profile, Stores, Wide World
#ShopTalk: Shop Lois – Buy in Peckham Rye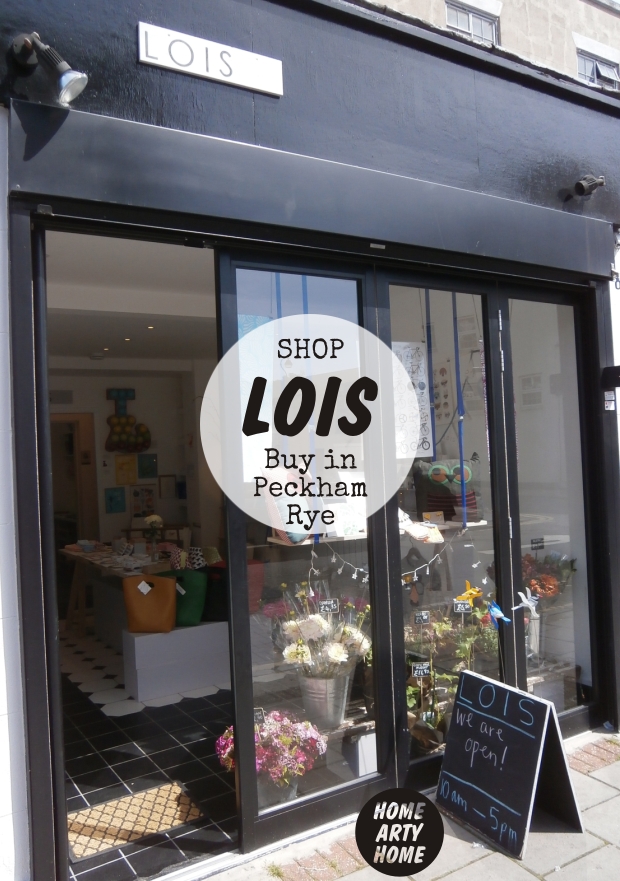 Mention Peckham Rye and the immediate thought, for many of us outside of London, is of Only Fools and Horses. With the ever-changing nature of the capital, Delboy's flat cap and three-wheeled yellow van belong in the past as the area has since blossomed into a haven for creative businesses and tasty eateries.
From personal experience, I recall the area used to consist of some scary pubs with late night lock-ins and a greasy spoon caff, but it's now unrecognisably transformed with on-trend delicatessens, gift shops, and wine bars. Case in point is the independent store on Choumert Road called Lois, with a mix of designer-maker's goods and art.
Opened in October 2013, Lois blends home accessories such as mugs, cushions, coasters, and tea towels, with unique art prints and jewellery, and it's the talented creators that inspired owner Helen Ward to open the store. As Helen explains, "I'd always go to fairs like Crafty Fox Market and wish I owned everything there. Or I'd spend hours clicking through website after website belonging to totally unheard of but amazing independent designers, and again wish I could have a bit of everything. Lois is a curated collection of some of the things I've salivated over these past few years."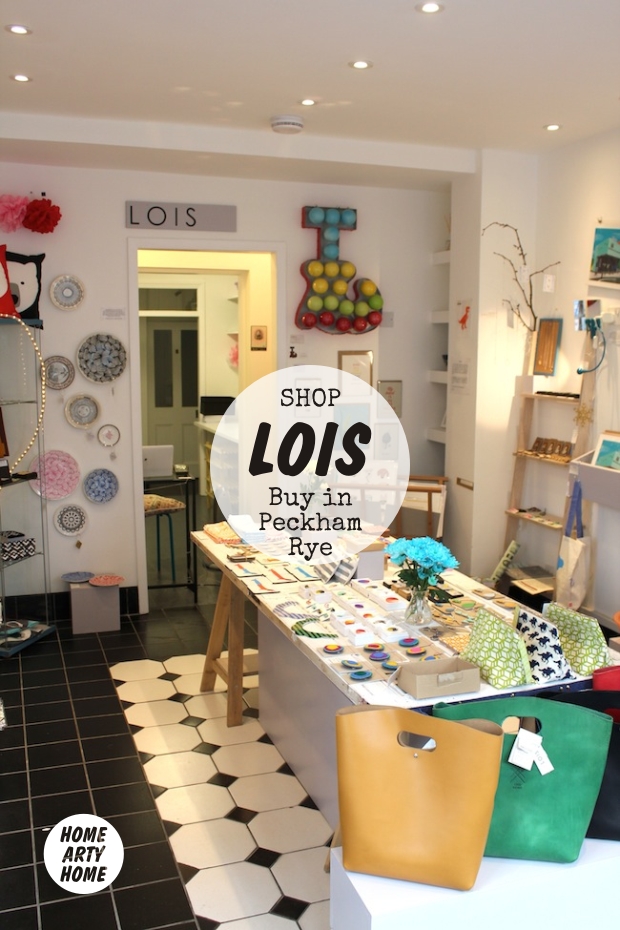 It's great to see an independent store providing an outlet for so many independent artists and designers, such as Sandra Dieckmann, Tick Tack Toe, Lucie Sheridan, and Jonna Saarinen, all united by their individuality and creativity. "I have several designers at the shop for whom this is their first retail venture, and quite a few who are in the early stages of their careers. Because of the growing popularity of craft fairs, and the sheer number of people 'making' at the moment, I think it can be hard for designers to find a place to display their work, and ultimately make some money. I'd like to see Lois as a platform for up-and-coming and more established designers to showcase their work."
With an evolving roster of artists and designers, it's no surprise to learn that more are on the way. "I'm really excited to start stocking Nicola Rowland's products, especially her inspirational tea towel that tells you to 'Punch Today in the Face'. I'm also about to get a broader range of Alice Shields' lovely illustrated ceramic work, namely her brooches saying things like 'Save the Bees' and some more 'Garden Birds' tea towels."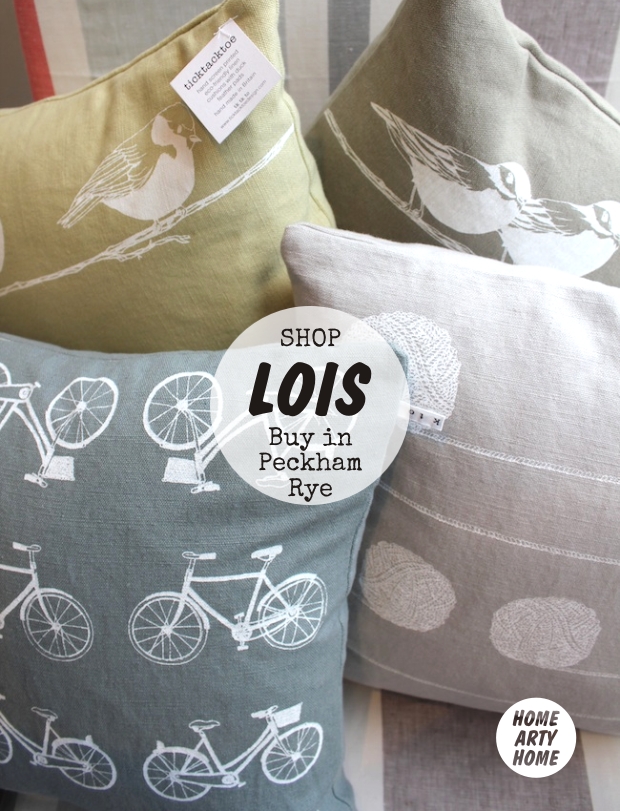 Beyond the typical shop & supplier relationship, Helen fosters close connections and does her homework on each item to better inform the customer. "Everything in Lois has been hand-made or designed in the UK with about 80% of the designers working in London. I also like to find out as much as I can about each designer in the shop. I think it's important to have a personal and direct relationship with anyone you stock so that you can give customers a more personal and ultimately unique experience. So it's about the maker behind the product as well."
With informed product knowledge and unique items by independent designers, there should be a Lois in every borough but until there is, head to Peckham Rye to have a browse and a chat or visit Lois online.