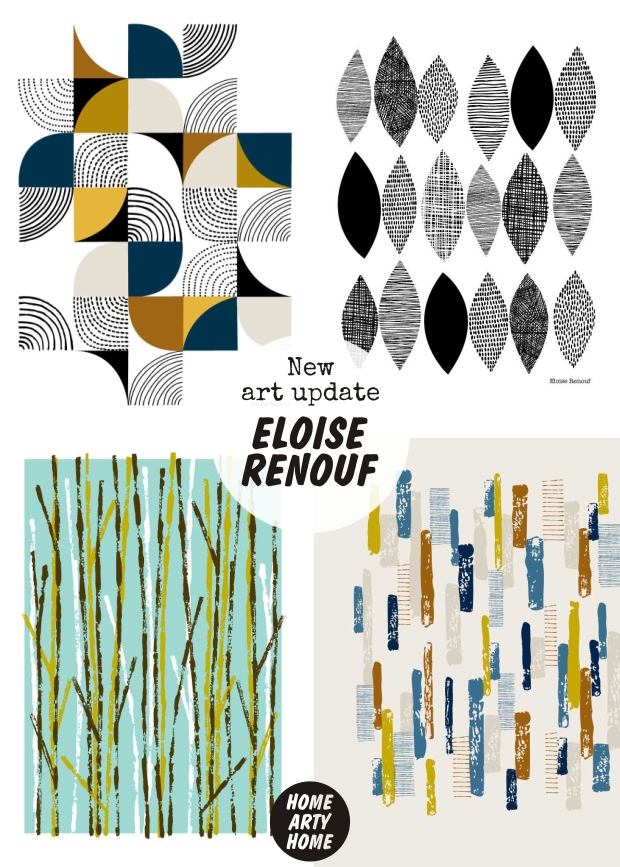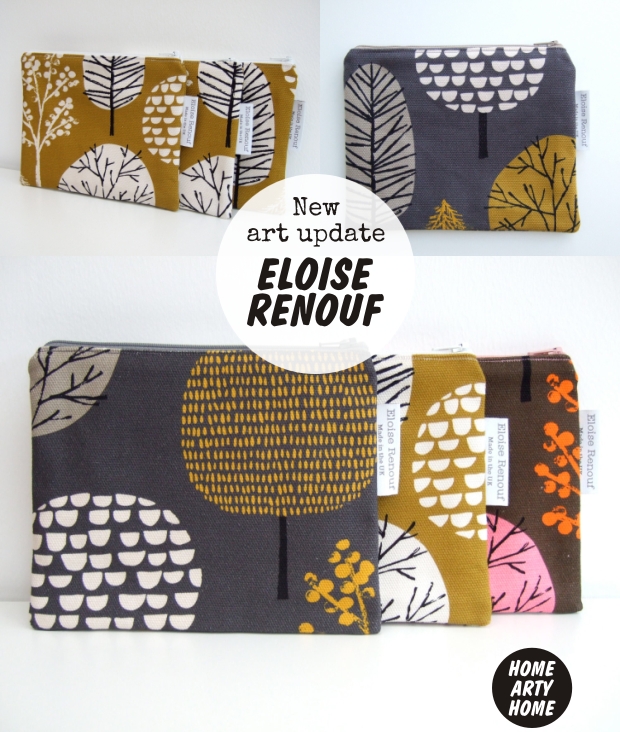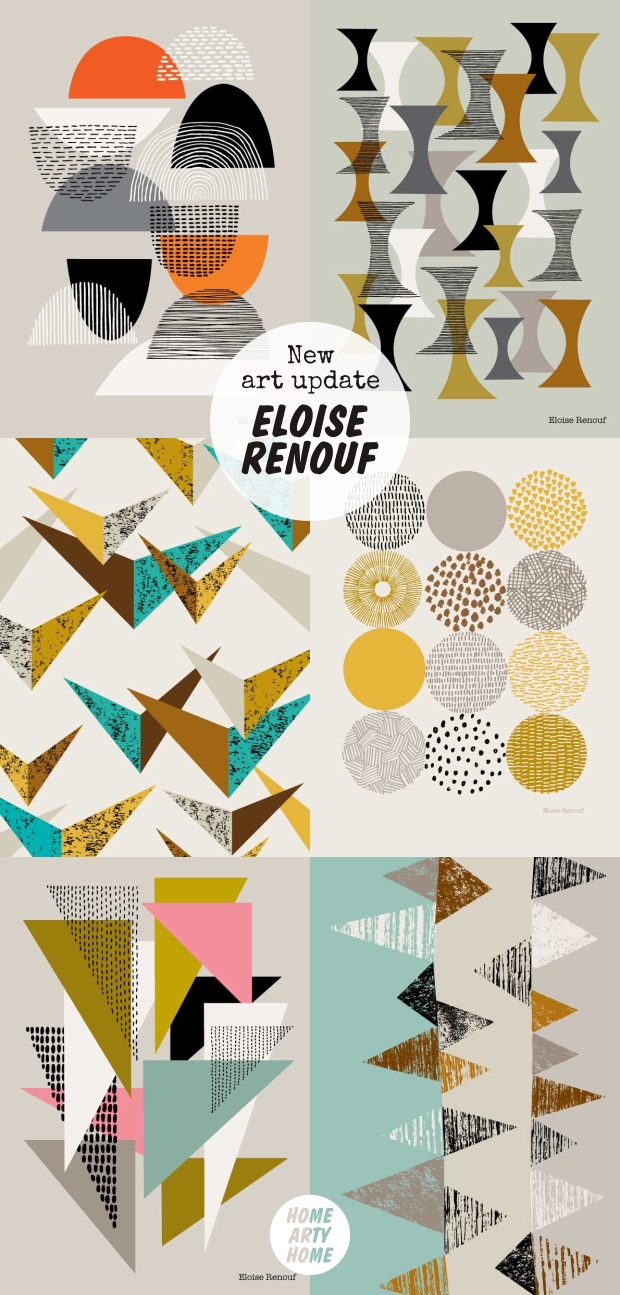 It may well be too early to whisper of such things but, with decorations already on display in most stores, it's time to face the fact that the festive season is approaching.
Whilst I can't bring myself to use the c-word just yet, at least, not until November, that doesn't mean that I haven't been making quiet plans for gifts such as browsing the websites and Etsy stores of some of my favourite artists and illustrators, including Eloise Renouf.
One of the first artist profiles on Home Arty Home back in April, Eloise Renouf is a Nottingham-based artist who's contemporary take on mid-century print has me hooked. She paints, sketches, and draws everything by hand before digitally transforming and colouring elements to create unique art prints which have a real mid-century feel but with a thoroughly modern edge.
Here's my pick of some of Eloise's latest art prints available from her Etsy store, as well as some adorable pouch bags created from textiles printed with her designs. As fabulous as Eloise's signature floral and leaf prints are, I've tried to select some of her more geometric abstracts she's added recently.
Even if it's too early to be thinking of gift-wrapping, it's well worth bookmarking Eloise's items for that last minute panic. It's bound to happen but in the back of your mind, you'll know you've got great art lined up that's stylish, affordable, and wonderful.
Visit Eloise Renouf on Etsy here.