Art & Design, Colour, Crafts, Decor, Etsy Picks, Features, Handmade, Home, Home Arty Home, New Art, Paper Goods, Prints, Trend
Looking for the ideal gift? Go bespoke with custom art prints
Okay, we're into November now so I think it's safe to talk about Christmas without it feeling too early. Halloween has come and gone, shops are bedecked in baubles, and the weather is starting to feel crisper.
Christmas shopping can be a minefield when trying to show that some thought and care has been exercised so rather than playing it safe and dull with chocolates and socks, demonstrate some love by personalising your presents.
Like visiting Savile Row for an exquisitely cut suit, rather than off-the-peg schmatte, go bespoke and order unique art created from your photographs.
Here's Home Arty Home's pick of the best bespoke artists offering stylish and impactful pop art prints: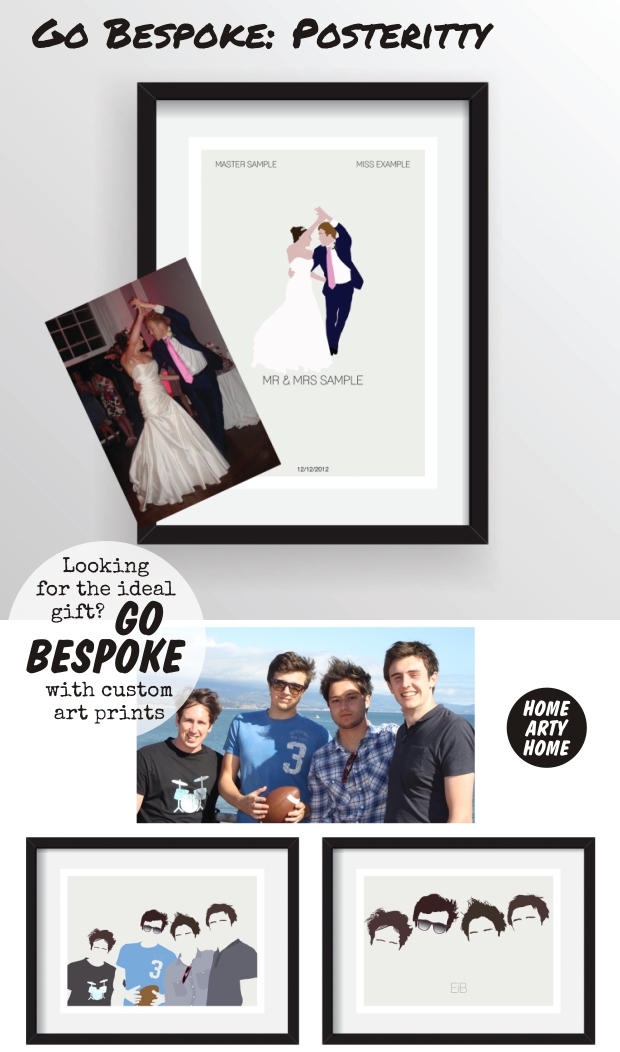 Posteritty
Posteritty can take your photo and create minimal graphic art with as much, or little, detail as you prefer. Their hair-only prints are particularly striking and are a great way of having personalised art without looking too vain!
Prices for bespoke art start at £50.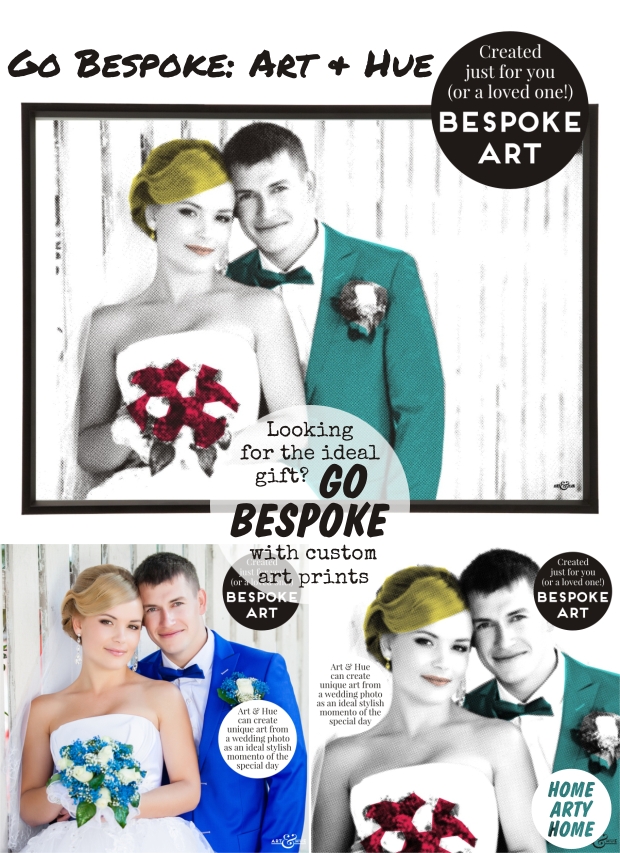 Art & Hue
Home Arty Home favourites, Art & Hue create graphic pop art from your photograph which is then printed onto archival fine art paper of 310gsm, made from 100% cotton. Almost anything can be given the Art & Hue treatment: from a photograph of a person as an ideal gift or a wedding photo for the perfect memento, to an image of the front of a house as a great housewarming present or a beloved pet or car.
Prices for bespoke art start at £25.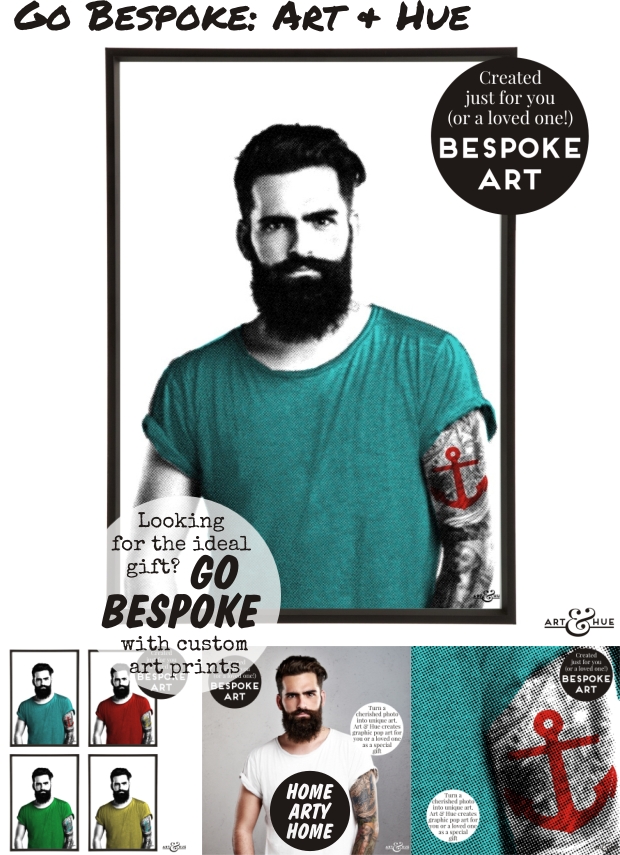 Handpaint Me
A brand new design company, Chris can transform your photograph into an angular geometric artwork which is then digitally-printed or, for that extra touch of luxury, hand-painted on to canvas.
Prices for canvas art prints start at £195 or £549 for hand-painted pieces.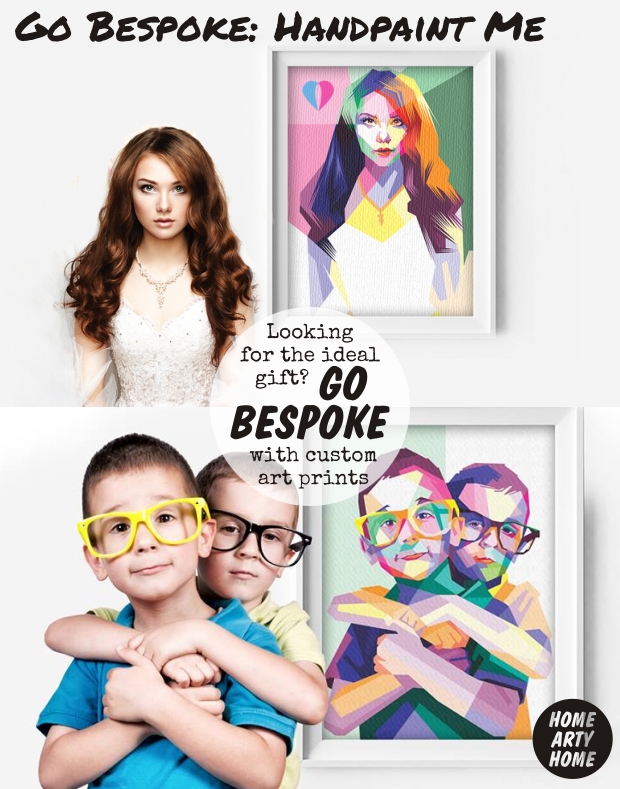 There you have it, three different takes on bespoke pop art for different budgets. Whichever style you prefer, I'm sure the recipient will appreciate the care and attention that went into selecting such a unique gift to make them happy. And isn't that what present-giving is about?