Art & Design, Colour, Decor, Fabric, Features, Home, Home Arty Home, Homewares, Kitchen, Prints, Themes, Trend
Feeling the Blues with deft Delft
It takes bravery and loyalty to hold fast to one key colour in a room, but for those with the determination to stick to blue with white, the reward is an enduringly stylish interior.
It's tempting to add a hit of yellow, pink, or red to a predominately blue & white scheme, but there's a case to be made for the clarity of vision to stick to blue only. Naturally, this wouldn't work in certain rooms you may wish to warm up, depending on the light, but there's an elegance, sophistication, and timelessness that transcends eras and countries to keep it blue.
Blue-decorated porcelain travels the globe in terms of historical references, from Holland to Staffordshire, Portugal to China, and continues to inspire contemporary designers.
Indigo, Navy, Delft, and Royal; add a pool of colour with these plates, cushions, and wallpapers: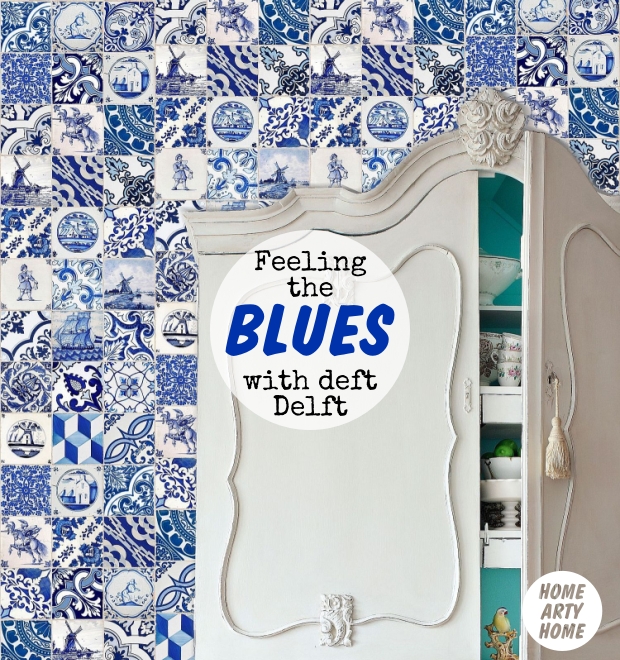 Mural/Wallpaper by Esta Home from Wallpaperdirect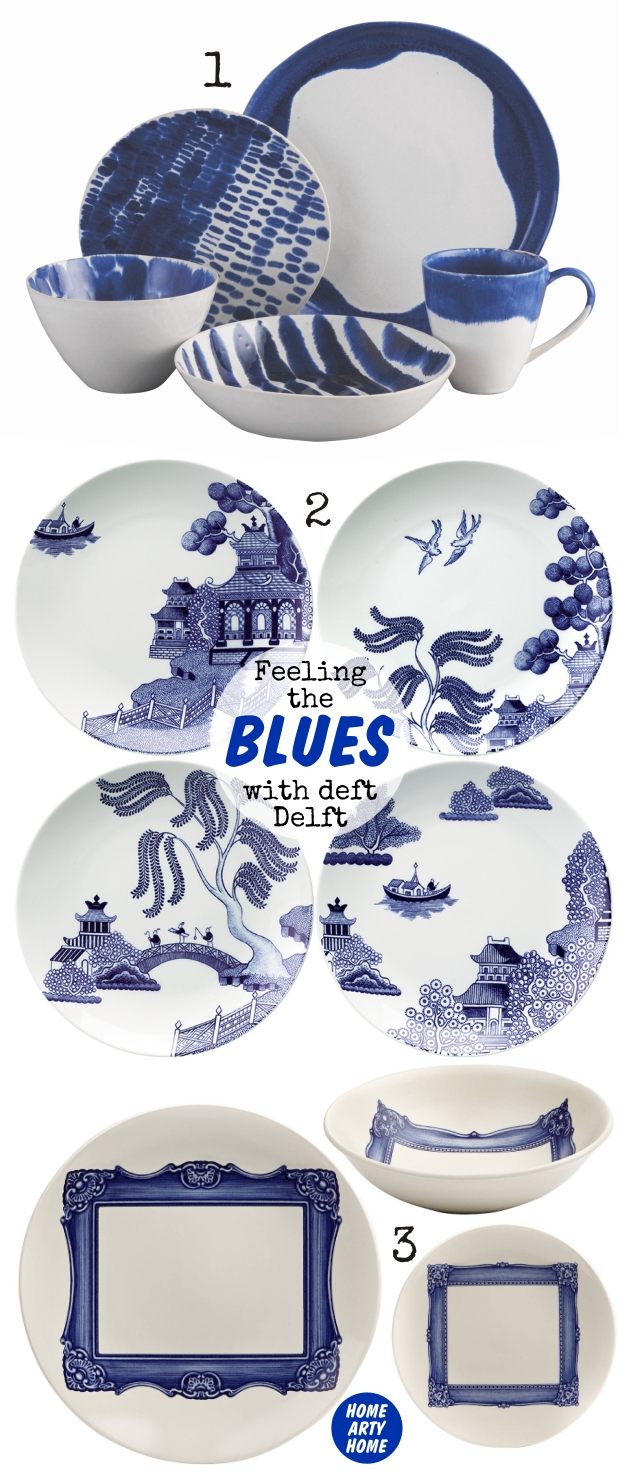 1. Habitat | 2. Loveramics | 3. Designed in England |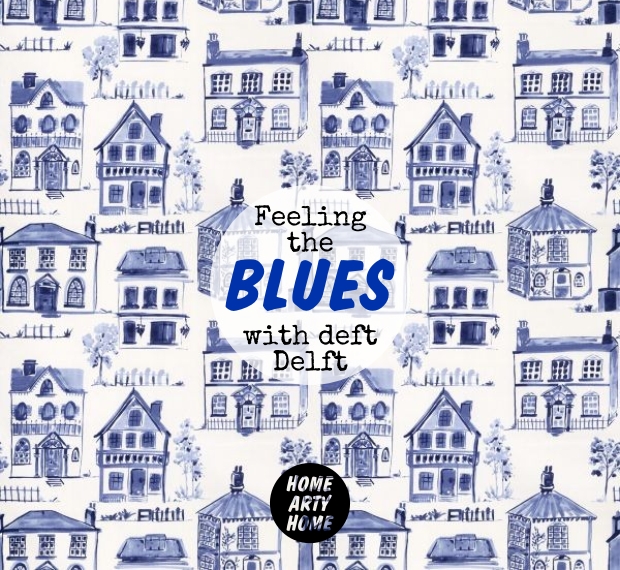 Maison Delft Fabric by Clarke & Clarks from WallpaperDirect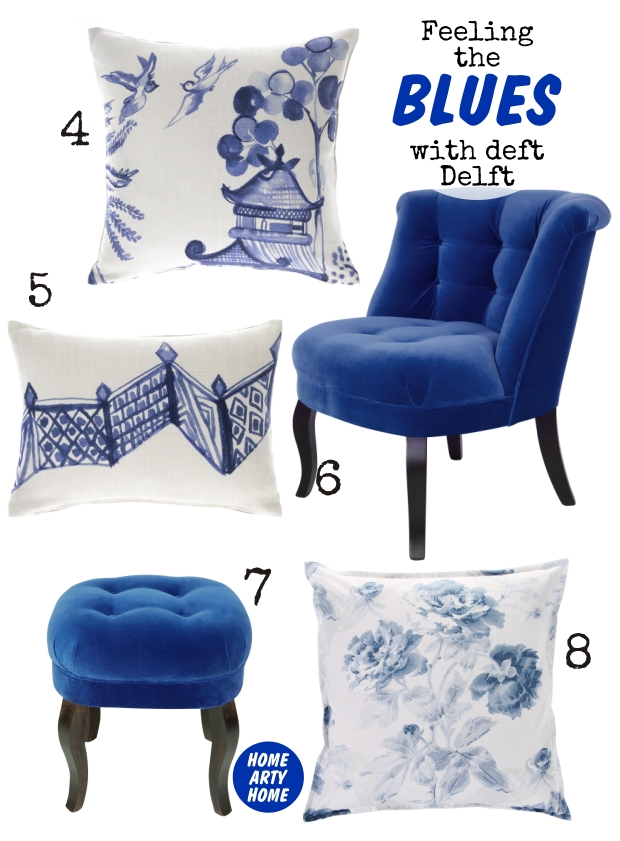 4. Bluebellgray | 5. Bluebellgray |
6. Oliver Bonas | 7. Oliver Bonas | 8. Ralph Lauren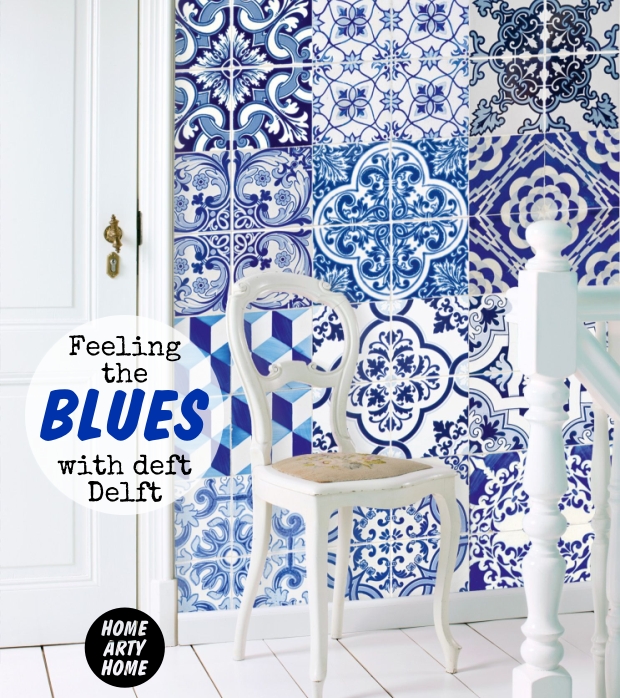 Panel wallpaper by Esta Home from WallpaperDirect
See more inspirational blue interiors on the Home Arty Home Pinterest board "Feeling the Blues".